'Before I Fall' Puts Female Friendships First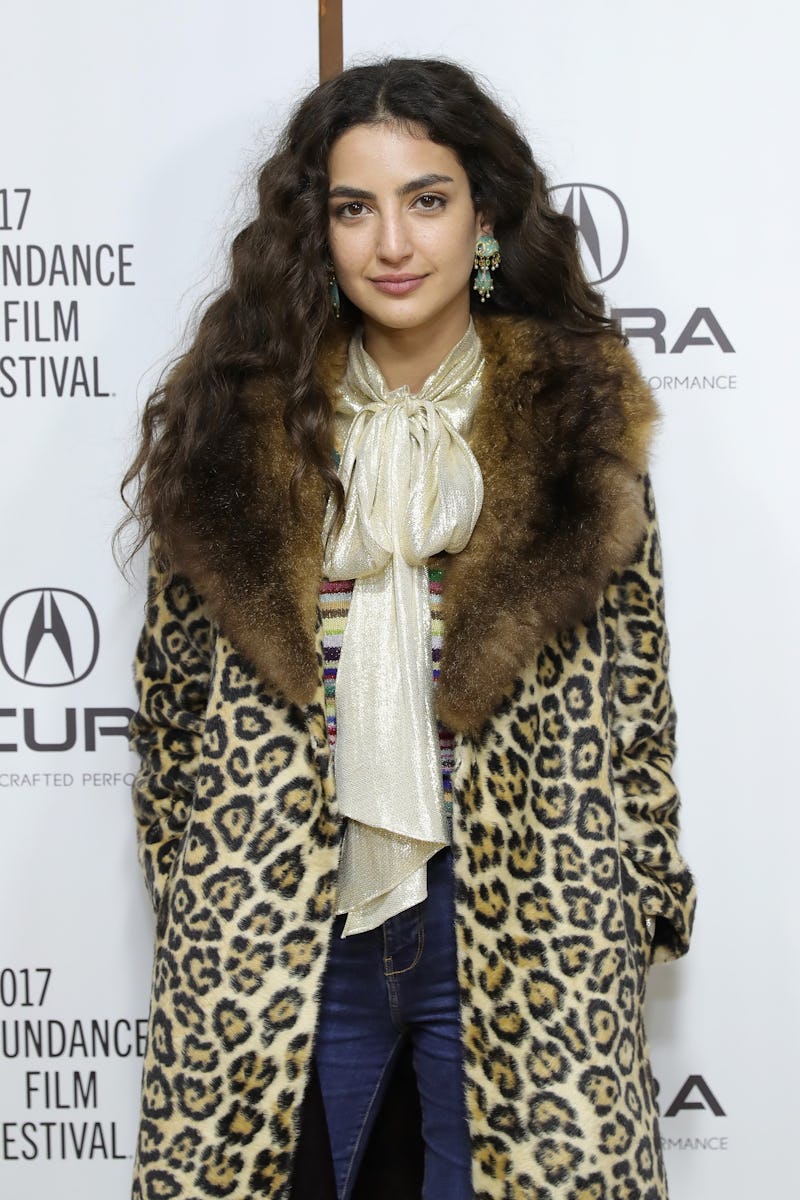 Neilson Barnard/Getty Images Entertainment/Getty Images
It's hard to call Before I Fall, the new adaptation of Lauren Oliver's popular YA novel, realistic, considering that the movie's plot revolves around a teen girl experiencing a Groundhog Day-like phenomenon where she relives the same day over and over again. Yet despite its supernatural twist, the film is, by and large, an often brutally accurate depiction of high school, especially when it comes to teenage girls and the intimate, all-consuming friendships they form. Unlike so many teen movies, Before I Fall puts female friendship in the spotlight — perhaps even more so than the romances that color the film, says star Medalion Rahimi.
"That's what I loved — the romantic relationships are almost secondary to the friendships," Rahimi, who plays Elody, tells Bustle during the film's Sundance Film Festival press day. "They're kind of just the icing on the cake... At that age, of course you're falling in and out of love, and love is an important message, but here, I think it's familiar love, friendship love, and romantic love."
As in Oliver's book, the Elody of the film is a fun-loving, hard-partying teen whose loyalty to her pals comes before anything else. "She has an alcoholic mother and a very broken home, so her friends are her family," Rahimi explains. Elody's bonds with Sam (Zoey Deutch), Lindsay (Halston Sage), and Allison (Cynthy Wu) are her lifeline, and she often turns a blind eye to the dysfunction of their dynamic (Lindsay is the controlling ringleader, while the others act as her minions) in order to keep their friendship alive.
It's a raw, heartbreaking situation, and one that'll ring all too true for many former or current teenage girls viewing the film. For Rahimi, getting to take part in a film that explores female friendship so thoroughly is a mixed blessing; she's thrilled about the opportunity ("I loved the female ensemble cast," she says) but is disappointed that movies like Before I Fall are so rare.
"Unfortunately, you do get a little surprised in this day and age, but hopefully one day that's something that'll be normalized," she says about female friendship on-screen. "It shouldn't be a thing. But it's good we're talking about it, and hopefully one day that'll make it completely normal."
And perhaps Before I Fall, out Mar. 3, will get that started. Rahimi, who wasn't familiar with the book before auditioning for the film, says she's "nervous" about premiering the movie due to how passionate the novel's readers are. "You don't want to disappoint the book fans," she says. "So I hopefully did a good job of portraying their Elody."
She certainly did, but unfortunately for Rahimi, Elody isn't the last book character she'll be bringing to screen this year. The actor stars in Still Star-Crossed, the upcoming Romeo and Juliet-based ABC drama produced by Shonda Rhimes. On the show, set for release this year, Rahimi plays Princess Isabella, a "hard-headed" and "strong" royal who rules Verona after her father's death until her brother returns and takes control.
"He's the more emotional character, and I'm the more logical one, which I love," says Rahimi. "It doesn't fall into the stereotypes of male and female." The star describes the show as having "the drama" and "quick pace" of Scandal, but says that it's "like nothing that's on TV." After a recurring role on Rhimes' The Catch, Rahimi seems thrilled about getting to continue working with the mega-producer and her Shondaland gang. "It really is a family," she says of the company. "It was just so exciting that they brought me into this role. And doing a period drama is a dream come true, especially for an actor whose just getting their feet in the mud."
She may just be starting out, but already, Rahimi is making a big impact in Hollywood.