Listen Closely Introverts, Because This Is How To Win At The Festive Season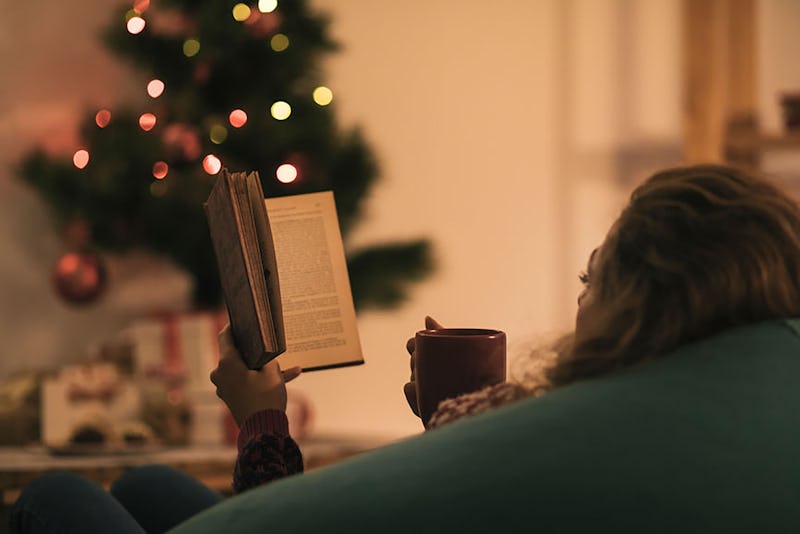 Aleksandar Novoselski/Stocksy
We may have just entered the month of December but before you blink Christmas day will be here. As work commitments pick up before the end of the year, and your social calendar starts to look like a full time job I always find that the month flies. Don't get me wrong, I love the festivities but they can also be really exhausting. Here is an introvert's guide to surviving Christmas. As someone who doesn't have a lot of family close by I revel in the fact that it is the one time of the year that everyone gets together to reconnect and party. But it doesn't make it any easier to let go of any free time and space you would normally use to recharge.
There are a whole lot of accusations and misconceptions thrown at introverts, particularly at this time of the year and believe me, I get them all. Perhaps the most irritating of all is people questioning how you can be introverted and not shy and people asking why I hate people. I don't hate people, well not all of them anyway. It is just that introverts may need a little time between fun filled trips to the Christmas markets, drinks at the pub, and office holiday parties to rest their minds and recharge.
It looks like party season may set more people on edge than you'd think. Mattress Online conducted a survey to find out what aspects of the Christmas party season people find most difficult. Forty percent of respondents replied saying that the idea of hosting a party made them feel "anxious" or even "terrified" with the number of people attending being a major factor. Meanwhile, 64 percent of those surveyed said entertaining nine people would be their limit, while 20 percent said three would be their maximum. This season is often filled with busy Christmas parties and whilst it is often easy to get lost in a big group of people it doesn't make it any less exhausting.
Who is going to the party can also seriously affect your mood and anxiety levels. When asked which party guests made participants feel most nervous a massive 42 percent said their work colleagues, followed by 31 percent saying friends of friends. It would appear the better you know the people you are hanging out with or the more casual you are, the more at ease you feel. This may play into the fact that when people were asked what part of hosting do they find the least enjoyable 31 percent said small talk. I am so here for this. For me, there is nothing worse than awkwardly catching someone's eye at the bar and then proceeding to try and explain what I do or what my hobbies are whilst my mind races and I realise sitting at home, eating Nutella out of the jar, and watching re-runs of Michelle Obama interviews doesn't constitute as a hobby. Throwing in work colleagues only makes it worse because you have to concentrate on not making a complete fool out of yourself because you actually have to see these people again.
Luckily, experts have thought about how to deal with Christmas party season as an introvert right down to accepting invites and making your exit at the end of a night. Writing on Psychology Today the author of Better Than Perfect, Dr Elizabeth Lombardo said, "It is better for introverts not to respond "Yes" to too many invitations, because that can be anxiety-producing. And this stress can affect not only their reactions at the party, but also their health, relationships and even work before the party." So, if you need to turn down a couple of invites this season, you're not being a kill joy and don't let anyone tell you otherwise.
When it comes to actually feeling comfortable at the party Dr Lombardo recommended you concentrate on one task at a time, just be careful if that task is hunting down a large glass of wine. She then suggested finding one person on their own to strike up a conversation with, "one great strategy is to find someone who is off on their own. Because introverts prefer one-on-one interactions, this is a great opportunity to have a conversation with one person."
Christmas time is great fun but can be really tiring. This festive period I stand with introverts everywhere who are planning to stick to their guns, go out to the parties they're feeling a little uneasy about and then rewarding themselves with a cosy evening in with a good book and cup of tea.