Ben Affleck & Lindsay Shookus Have Reportedly Split After One Year Of Dating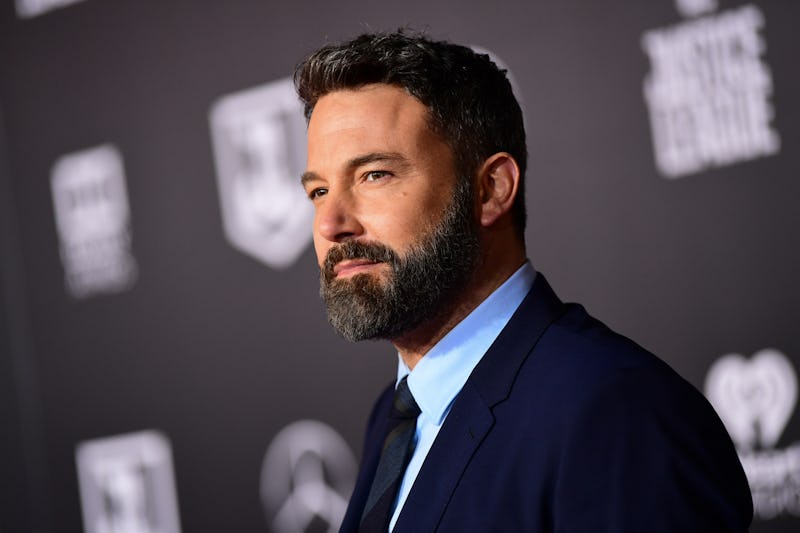 Emma McIntyre/Getty Images Entertainment/Getty Images
It looks like this Hollywood couple has called it quits. As E! News reported on Monday, Aug. 20, Ben Affleck and Lindsay Shookus reportedly broke up. The Saturday Night Live producer and the Justice League star reportedly split two to three weeks ago. As Us Weekly pointed out, Shookus has deleted her Instagram account entirely, and while that does not officially confirm a breakup happened or anything, it sure is not not something that can happen after a breakup. (Bustle has reached out to a rep for Affleck but has yet to hear back.)
In 2015, Affleck and Jennifer Garner announced they had separated after 10 years of marriage. The two actors filed for divorce in April 2017. Shookus and her ex-husband, Kevin Miller, split up in 2014. On July 6, 2017, E! News revealed Affleck and Shookus were an item. A source reportedly told the site that the pair was "in the early stages" of their coupledom, adding that it was "more than a summer fling." And sure enough, it looks like it really was more than a summer fling: Shookus and Affleck dated for a year. Over the course of that year, they attended the 2017 Emmys together, went out to restaurants together, went on vacation together, and enjoyed many iced coffees together. So, so many iced coffees.
Though Shookus and Affleck were pretty chill with going out in public together (and seemed pretty chill with getting photographed together), they really were not the type of couple to talk about their romance ad nauseam. When Elle asked Shookus about her relationship with Affleck earlier this year, she declined to get into any details, noting that suddenly becoming a fixture of the celebrity news cycle wasn't exactly her thing. Shookus told Elle,
"My entire career has been behind the camera, and that's definitely where I'm most comfortable. I'm a producer, I'm a mom, a friend … Being considered a public figure honestly makes me laugh."
As is wont to happen with any celebrity couple, Shookus and Affleck's relationship was the subject of a whole pile of rumors. As Gossip Cop noted earlier this month, there have been a number of untrue stories about the two possibly getting married, as well as some tittle-tattle about the pair having a kid.
And on the way less happy side of the relationship gossip spectrum, the pair also faced some affair rumors and some breakup rumors. Back in March, some split chatter began to bubble up, but multiple unnamed sources shut the gossip down. One insider told People that Shookus and Affleck were "very much still together," and a second insisted to the magazine that they "enjoy each other's company" and "are in a committed relationship." Right around that time, Shookus and Affleck went kayaking in Honolulu together and let the paparazzi photos do all of the talking.
Unlike a lot of the rumors about Shookus and Affleck that've surfaced over the last 12 months, this latest breakup story may be the real deal.