Why Ben Is Actually Excited For Colton To Be The Next 'Bachelor' Lead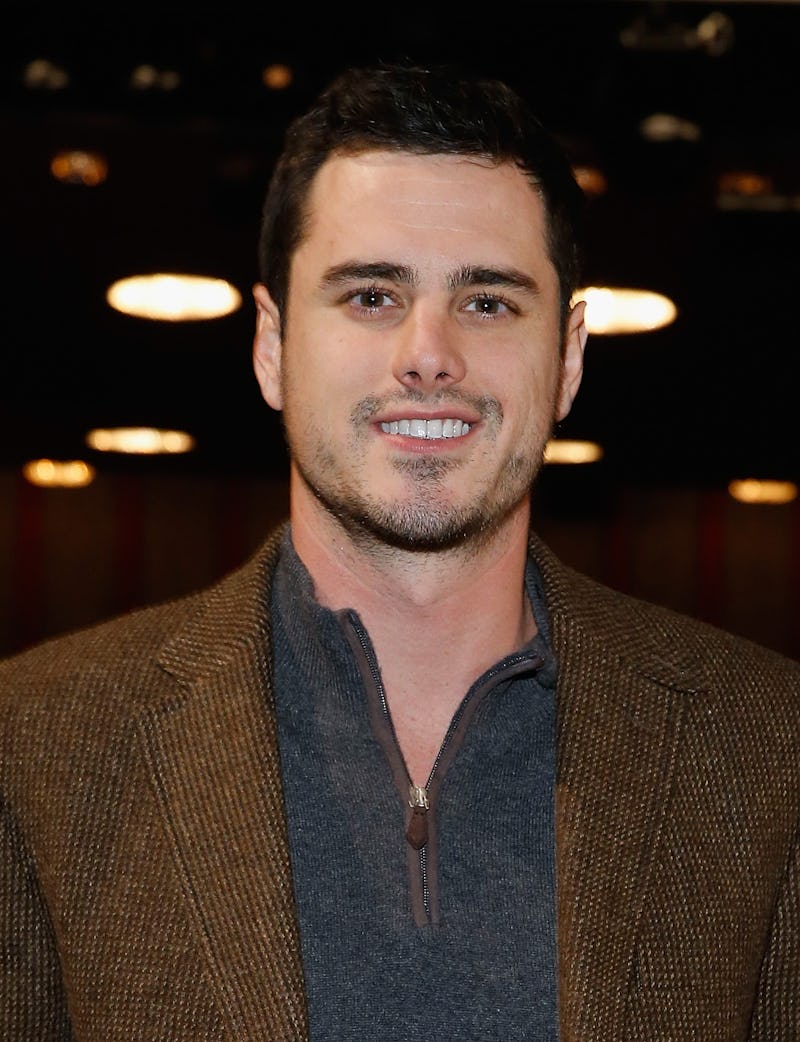 John Lamparski/Getty Images Entertainment/Getty Images
Unfortunately, the news that Colton will be the next Bachelor wasn't met with universal praise from the fandom. Then again, very few decisions do get embraced by everyone. Thankfully for Colton, one of the most beloved Bachelors of all time, Ben Higgins, is actually excited for Colton to be the next Bachelor and he explained why in a post on his personal website
If there's one person that Colton should be happy to have in his corner, it's Ben. Not only is he a popular franchise alum, but he's also an integral part of Bachelor nation and the cohost of the Ben & Ashley Almost Famous Podcast with fellow alum Ashley Iaconetti. Long story short, he's influential, and not just in the social media influencer sponsored Instagram ad sort of way.
In Ben's post, he listed three headings to explain why he's excited for Colton to be the Bachelor lead: He's still a mystery, he's goal-oriented, and he's growing.
As far as the "mystery" goes, Ben pointed out "we still don't fully know Colton," which can be said for pretty much anyone on reality TV. The people who are not on board with Colton handing out roses should be open to learning more about who he is as a person when next season unfolds.
Ben explained, "Colton is just beginning to find himself as a person — he's only 26 years old after all. And I think this will give us the chance to watch his true nature unfold." Ben was only 26 when he was the Bachelor and people loved his season, so hopefully that's a good sign for Colton.
Ben revealed, "Colton has told me (and expressed in many interviews) he's established and accomplished goals his whole life." He also predicted, "I don't doubt he'll apply goal-setting in his own way on The Bachelor." Plus, he has deadlines to complete these goals. He has to go out on dates and hand out roses. The setup of the show is conducive to Colton "accomplishing goals."
Colton has received some flack for his age, lack of relationship experience, and indecisiveness, so being the lead will put him in a unique position. Ben explained why this environment would be a good fit for Colton:
"As the bachelor, he'll be doing what he wants for the first time in many ways. And we get to watch. Personally, I think when you start to grow as a person it's a great time to incorporate a partner."
Ben's post wasn't the first time that he expressed support for Colton as the Bachelor. During a Sept. 24 interview with Entertainment Tonight, Ben admitted that he expected Colton to be the Bachelor.
Even though a lot of viewers expected the Bachelor to be Jason Tartick or Blake Horstmann, Ben was not one of them. He said,
"Was it a surprise? I don't think it was. I was going to be surprised if it wasn't him. He might not be the most liked choice, but I think people are intrigued by him."
That's true — Colton has been arguably the most-talked-about person from the last season of The Bachelorette and Bachelor in Paradise.
Ben predicted, "I think this might be the most authentic, transparent, and genuine season that we've ever had because I just think he's gonna feel it." If anyone has a good understanding of the show and what the fandom wants to see, it's Ben Higgins. If Ben is excited to watch Colton as the Bachelor, then there's a very good chance that he is going to come through with a great season.