The Year's Best Erotica Stories Are All In This One Collection — & You Can See The Cover Now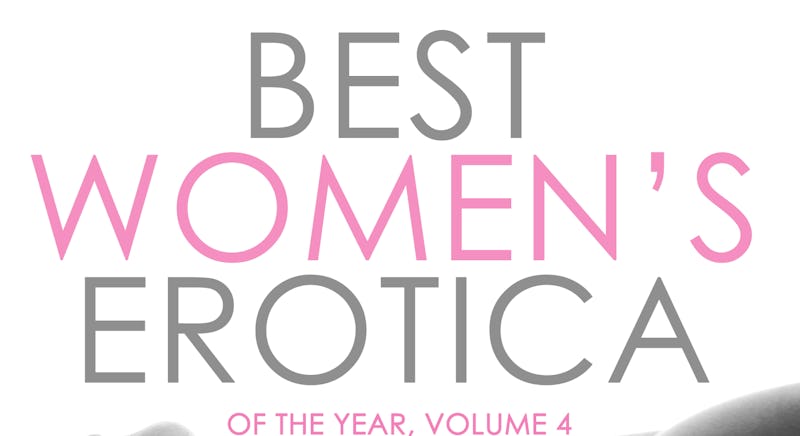 I'm going to be honest: I like to read something a little saucy every now and then. Who doesn't? Although my preferred genres are YA and memoir, every so often I get the urge to dive into a book filled with a page-turning steamy romance — complete with some extra satisfying love scenes, of course. Whether I'm laying by the pool on a hot summer day, or cozying up at home on the couch, there is something sort of decadent about diving into a story that is all about physical passion and visceral connection, meant to be devoured in one or two sittings. If you're like me and you're looking to have some of the best of these erotic tales on hand when the moment arises, you're definitely going to want to get your hands on Best Women's Erotica of the Year, Volume 4. Bustle has the cover reveal below!
Award-winning editor Rachel Kramer Bussel has gathered the hottest sexy stories in this collection — and the very best part? There's no uncomfortable alpha-male narrators to be found within this collection. Instead, each story stars an outspoken woman who daringly pursues love and lust on her own terms. From the single mom who decides to go back to college and ends up getting a very hands-on education from her professor to a woman who crafts the man of her dreams, these stories focus on women who are following their desires without apology, claiming their space without shame, and taking bold risks with their hearts and their bodies. Sure, this collection is filled with sizzling stories that will make your heart pound, but this book also makes an important point about women owning their sexuality in whatever way feels right to them, which is something I can always get behind. Check out the cover for Best Women's Erotica below!
Best Women's Erotica of the Year, Vol. 4 Edited by Rachel Kramer Bussel, $17, Amazon
The collection features stories both by popular authors like Alyssa Cole, Megan Hart, Tamara Lush, Tamsen Parker, Sofia Quintero, Suleikha Snyder and Alessandra Torre, and a variety of newcomers to the genre, so you can find new favorites as you dive into their stories. The book will be released on Dec. 11, but you can pre-order it now.