Beyoncé Was Out On The Town Before Posting That Epic Instagram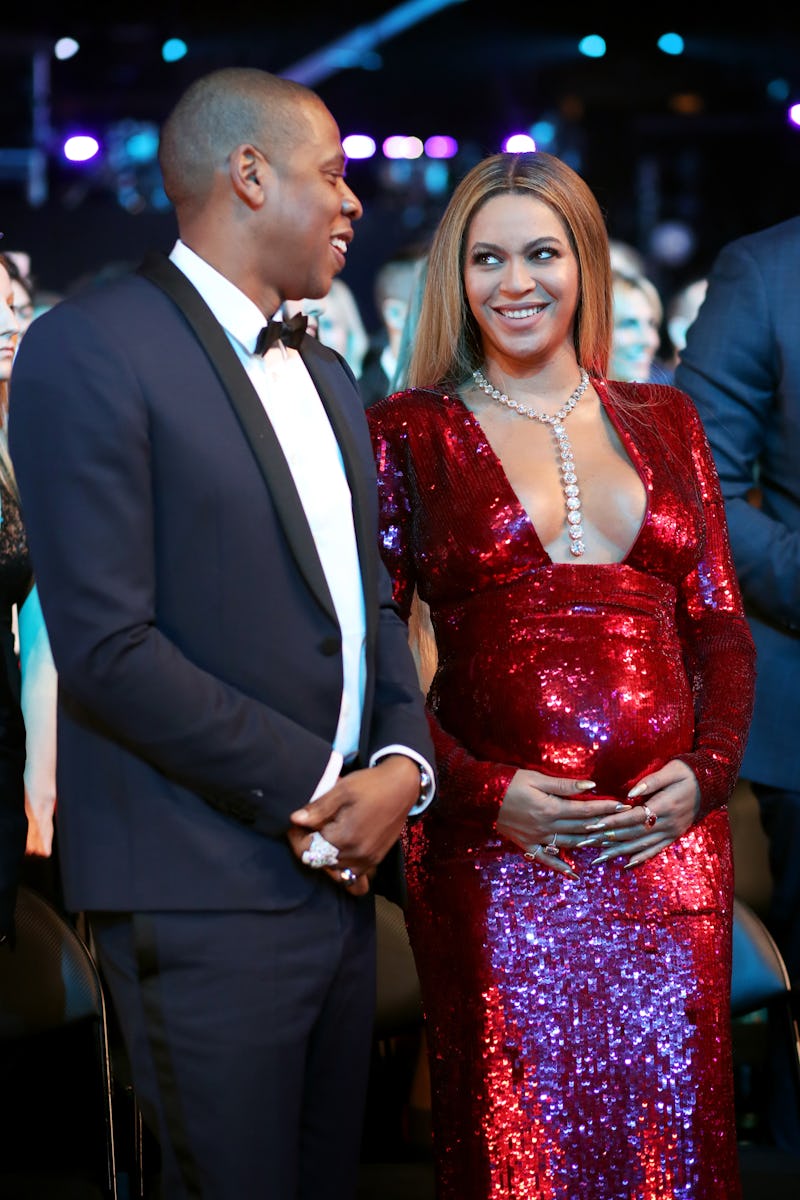 Christopher Polk/Getty Images Entertainment/Getty Images
Just when you thought you'd had all the Knowles-Carter excitement you could take in one day due to Beyoncé's Instagram with her twins, it's also been reported that Beyoncé went out on the town soon before posting the now world famous pictures, and she was snapped by photographers. We now know that Rumi and Sir were born on June 13 or 14, and their superstar mother stepped out with husband JAY-Z right before sharing on Instagram that it had been a month since their arrival.
According to E! Online, the power couple attended a listening party in Los Angeles for Vic Mensa's debut album, The Autobiography. The site's source said that that the pair didn't make a big deal out of their presence, instead standing in a back corner of the party behind a roped-off VIP section. Reportedly, Beyoncé had her arm around JAY-Z's waist, and the two were relaxing and vibing to the music.
But don't be fooled by how chill this sounds, because this is a big deal. Or at least, it could be. This is the first we've seen of Beyoncé in about a month-and-a-half, so it could signal a return to the public eye. And even if it has to be painstakingly slow and steady, it can only be a great thing for fans. Beyoncé was understandably flying under the radar a bit for the tail end of her pregnancy and the early days of the twins' lives, and we've all been missing her. But the fact that she reappeared twice in one day — with her first post-birth appearance followed by the introduction of Sir and Rumi on Instagram — is a very promising development.
No one's expecting her to jump right back on stage, of course, or to suddenly drop an album — although this is Beyoncé we're talking about, so truthfully, nothing is out of the question. But fans had the opportunity to build up a real thirst between our queen's final pregnancy post on May 30 and her twin-laden return on July 13, so anything is a step in the right direction at this point.