We May Finally Know Beyoncé's Twins' Birthday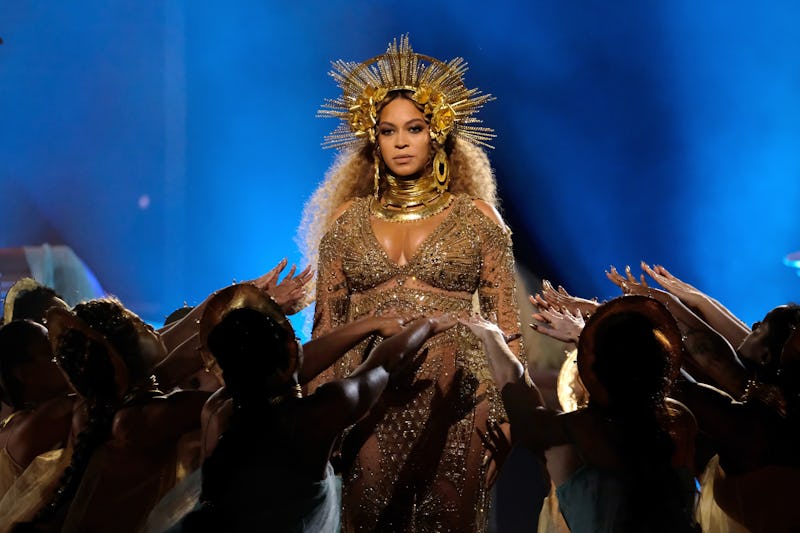 Larry Busacca/Getty Images Entertainment/Getty Images
One thing that's been confusing about Beyoncé's twins so far is when exactly they were born. But the singer's Instagram post revealing the first photo of the one-month-olds also gives fans a new piece of information — it seems that Sir and Rumi Carter's birthday is either June 13 or June 14, 2017. Fans are getting that from the caption on the photo the 35-year-old posted, which states, "Sir Carter and Rumi 1 month today." The only confusion is on which exact date Beyoncé posted the image. You might think it'd be easy to figure out, by just looking at the date on the post, but she uploaded it at a time that could potentially put it in two different days, depending on which coast she's on.
UPDATE: In an updated version of her caption on Instagram, Tina Knowles wrote that the babies were born on June 13. Entertainment Tonight also reports that according to obtained copies of the twins' birth certificates, they were born on the 13th.
EARLIER: If you live on the west coast, you'll see the photo as posted late in the evening on July 13, but east coasters see it as an early morning post on July 14. Leave it to Beyoncé to be mysterious even when she's trying to give us more information, like her string of emoji on the image that originally confused her followers into thinking that she'd given birth to two boys. Whoopsies. But whether Sir and Rumi were born on June 13 or June 14, it does differ slightly from the dates later that week in June that were initially circulated. The news of their birth first broke on June 17, and further confusion was added to the equation when Beyoncé's father Matthew Knowles confirmed their arrival on June 18, when he wished the twins a happy birthday on Twitter.
So there was a lot of conflicting information, but you can't really be mad at Queen Bey about it, so don't even think about it.
The music industry titan probably had more than her fair share of reasons to keep the birthdate of her youngest two children under wraps. Maybe you personally wouldn't have rushed off to the hospital hoping for a glimpse of the twins the moment you knew they arrived, but plenty of people would. And the fact that Beyoncé's twins were reportedly born premature and needed additional treatment could have been even more incentive to keep them away from prying eyes.
But now that the dust has settled, the Knowles-Carter clan seems ready to share more information with their fans, so count yourselves lucky. We know what they look like, she's confirmed their names, and given us a pretty good idea of when they were born — let's not look a gift set of twins in the mouth.