Tina Knowles Wishes Beyonce Happy Birthday In The Sweetest Way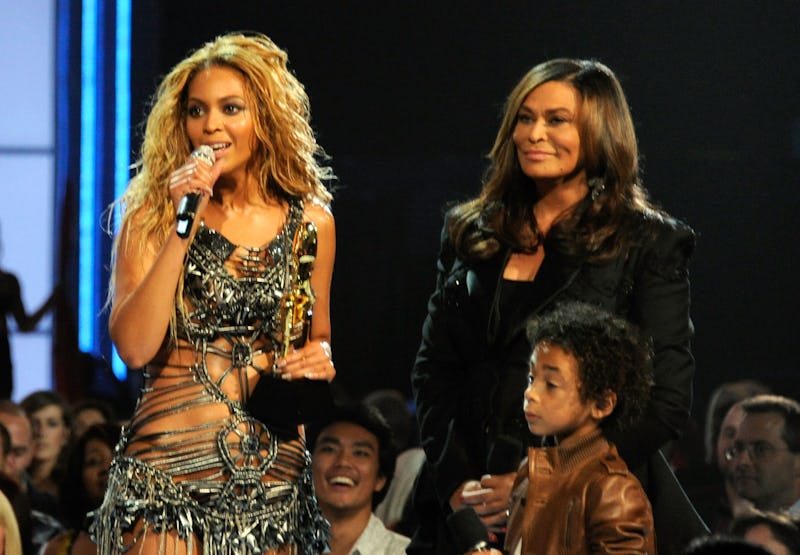 Ethan Miller/Getty Images Entertainment/Getty Images
Tweets and tributes are rolling in for Beyoncé' birthday, so much so that it's basically a bigger deal than Labor Day. One of the best comes from the Queen's own family. Tina Knowles Lawson wished Beyoncé a happy birthday on Instagram, proving, as always, that they are mother and daughter goals for the ages. It's a simple picture, and a recent one too — taken this weekend at the Made in America festival, where Bey received a birthday serenade from the crowd at the request of JAY-Z.
Lawson has a lot to be proud of, as a mother. As she says in the birthday post, not only did she raise a superstar, but her daughter has grown to be one of the best humans on the planet. It's also cool that she noted her daughter's business skills as well as her fame:
"36 years ago God Chose me out of all the women in the world to be your mother! How blessed could i be ? Not because you are a super talented , smart business woman and one of the biggest superstars! Its because you are the kindest most generous , thoughtful , intuitive , loyal , humble , funny , grounded, grateful and loving human being. I am proud to be your mom ❤️Happy Birthday Baby! I love you with my whole heart❤️"
All together now: awwww.
Lawson also participated in the Formation Bey Day tribute, taking on one of her daughter's iconic looks along with several other celebrities from Kelly Rowland to Michelle Obama.
Family is important, especially on birthdays, and it's awesome to see the love between these two iconic women.