Billie Lourd's Latest Tribute To Carrie Fisher Will Give 'Star Wars' Fans So Many Feels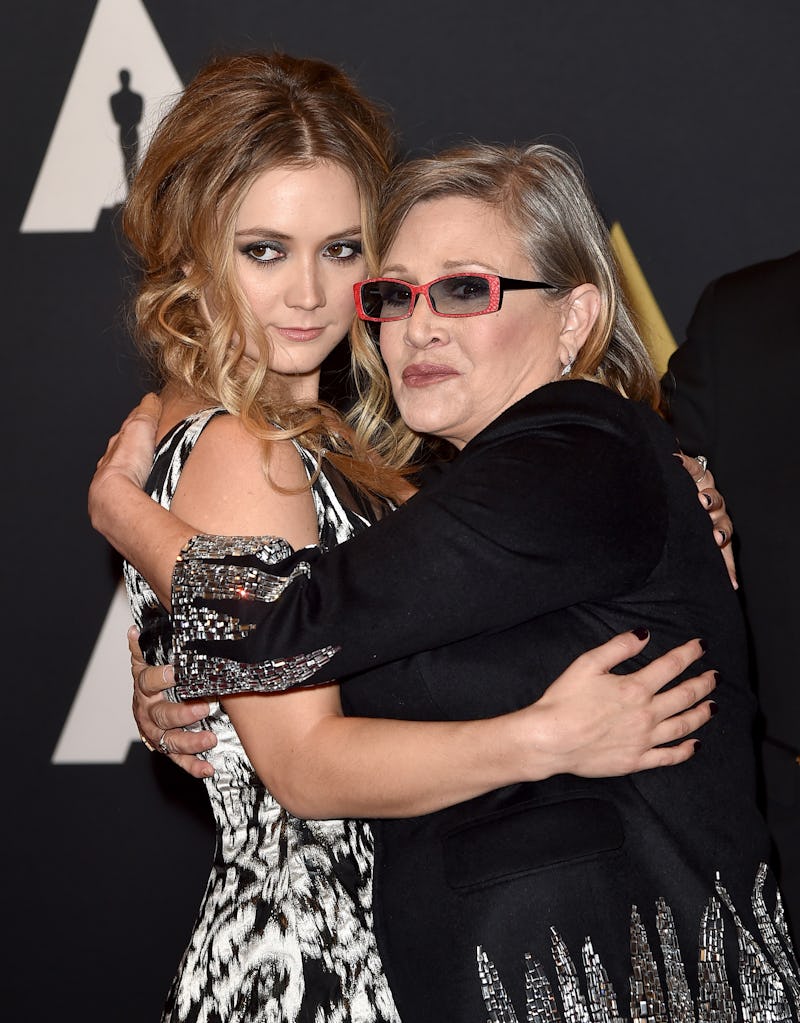 Kevin Winter/Getty Images Entertainment/Getty Images
She may not have been in a galaxy far, far away, but Billie Lourd's Star Wars tribute to her mom, Carrie Fisher, on June 16 was certainly out of this world. In a sweet nod to her mom, Lourd — sporting iconic Princess Leia-style buns made famous by Fisher — threw the ceremonial first pitch at the Los Angeles Dodgers' Star Wars Night home baseball game against the San Francisco Giants on Friday, June 15.
"Hey ya'll, it's Billie Lourd and I'm here for Kenley Bobblehead Night, AKA Star Wars Night," Lourd (holding the mini statue of team pitcher Kenley Jansen, dressed as Star Wars character Lando Calrissian) said in a video posted to the Dodgers official Twitter account. "I've pretty much never been more excited. I'm weeping with joy." Unable to contain her glee, she, then, let out an enthusiastic scream.
Emotions, of course, were at a fever pitch, both because the American Horror Story actress was both honoring her mom, who died unexpectedly in December 2016 after suffering a heart attack during an international flight from London, and also because she's clearly a huge Dodgers fan. She expressed her feeling in an Instagram post after the game, writing:
I got to throw out the first pitch at the @dodgers Star Wars night and despite making some of the most bizarre yet deeply focused faces I've ever made in my life I had the most surreal incredible time and still have lil butterflies from walking onto that legendary field #rarenonhashtagpost #itsarunoncauseitsemotional #sorrygrammarteachersfrommypast #iconnix
As fans well remember, Lourd previously got her chance to mirror her mom's famous hairdo in Fox's Scream Queens and also when she appeared as Kaydel Ko Connix in both 2015's Star Wars: The Force Awakens and 2017's Star Wars: The Last Jedi. The latter film, which the mother-daughter duo both appeared in, ended up being Fisher's last. At The Last Jedi's premiere last December, Lourd also made fans emotional when she donned a Princess Leia-esque braided bun, along with wearing one of her mom's rings.
Her appearance in the blockbuster franchise has clearly stuck with Lourd, whose No. 3 Dodgers jersey also featured her character's name, Connix. On a side note, the force seemed to be with her beloved Dodgers who went on to beat the Giants with a final score of 3-2.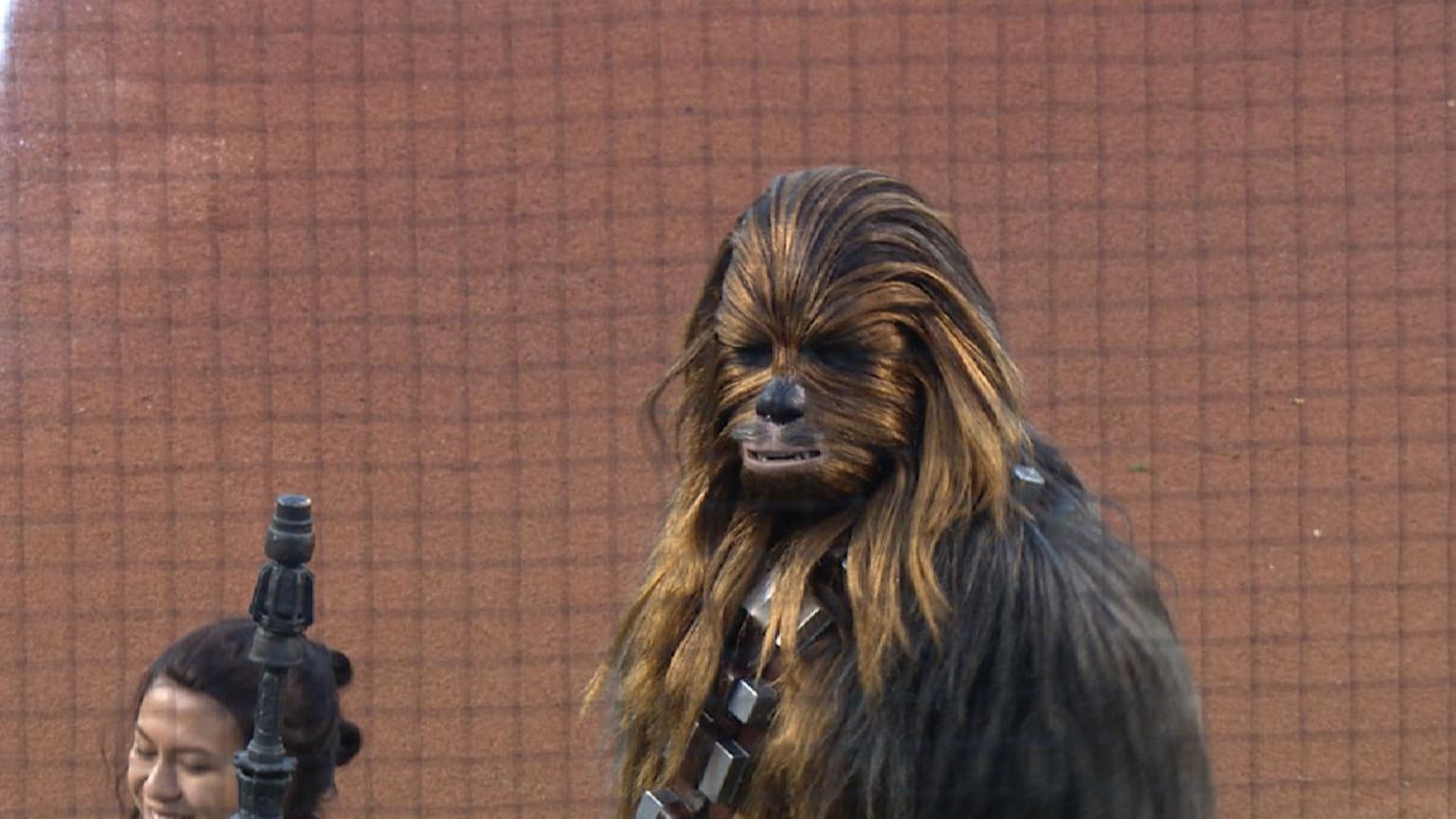 This isn't the first time the 25-year-old has paid tribute to her mom. In honor of Mother's Day last month, she shared an adorable photo of Carrie Fisher and herself and offered words of support to any followers who may have suffered a similar loss and were struggling with the holiday. "This one goes out to anyone having a less than perfect Mother's Day today," she captioned the May 13 post. "We are not alone. Sending all my love and strength to anyone who needs it." (Her grandmother, Debbie Reynolds, also died one day after Fisher.)
In a similar Instagram tribute, Lourd celebrated her mom's posthumous Grammy win for best spoken word album for the audio version of her The Princess Diarist memoir in January — just like Fisher would have wanted. "Princess Diarist was the last profesh(ish) thing my momby and I got to do together," Lourd wrote. "I wish she was here to carry me down the red carpet in some bizarre floral ensemble but instead we'll celebrate in true Carrie style: in bed in front of the TV over cold Coca Colas and warm e cigs. I'm beyond proud."
Lourd also got a celestial ankle tattoo with a moon, planets and stars, to match her mom's ink in October 2017.
Lourd always warms hearts when she honors her mom, and although she technically was pitching at the game, she clearly hit a home run with her touching tribute.