Bite Beauty's Agave Lip Mask Is Now Infused With Maple Syrup Making It Perfect For Breakfast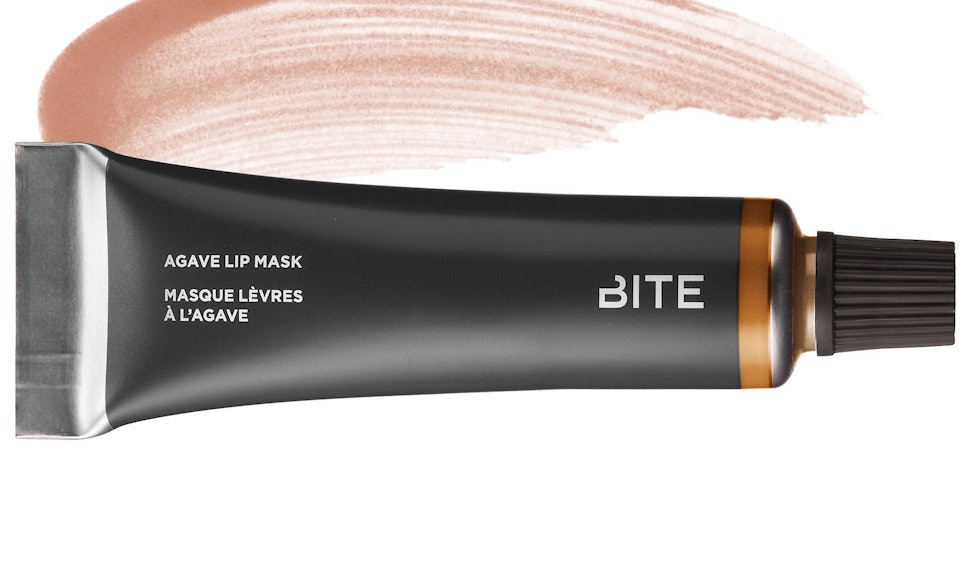 Sephora
Winter isn't exactly the easiest season to get a handle on our beauty routines. Our skin care roster often needs to be put on steroids to try and keep up with all the bomb cyclone and polar vortex side effects. From hair being permanently static-y and dry, to skin flaking and lips chafing, there are a whole lot more creams and masks involved when the temperatures dip. In terms of chapped lips, Bite Beauty's Agave Lip Masks are a fan favorite thanks to their deeply moisturizing formulas. But there's a new twist hitting beauty shelves that have breakfast enthusiasts super excited. There's now a Bite Beauty Maple Lip Mask. Get them pancakes ready.
For those that aren't familiar with the product, the Agave Lip Masks are intensive recovery masks for your lips, bringing back some much needed moisture to weather-beaten pouts. Infused with agave nectar, which moisturizes, and jojoba oil, which heals, it also provides antioxidant benefits that are equivalent to 15 glasses of red wine, according to the company.
They differ from the Agave Lip Balms in the fact that they deliver more shine and a tint of color that's perfect for those no-makeup makeup looks. There are four colors available for you to choose from: Natural (which is clear), Smashed (a sheer candy apple red), Champagne (a rose gold pearl), and finally Maple (a sheer bronze.)
I say "finally" because Maple was exclusively a Canadian color, and has just recently been introduced to the US market. You know how Canadians love their maple syrup, and they have decided to share the wealth and have sent down the yummy balm to their American neighbors. The mask is infused with real Canadian maple syrup, making this an organic and all-natural product for your beauty bag.
Agave Lip Mask - Maple, $26, Sephora
The Maple Lip Mask comes in a barely-there, pretty bronze sheen, and it literally smells like maple syrup when you sweep it on. If you want to be craving pancakes and waffles all day, this is the perfect beauty tool to throw into your arsenal. If you want to give the subtle bronze sheen a bit of a color boost, the people over at Bite Beauty recommend lining your lips first with a light brown lip pencil, and then topping it off with the mask. Pretty, understated, and nourishing. To get a more detailed peek at all the different lip masks and colors, check them out below.
1

Maple Mask
Agave Lip Mask - Maple, $26, Sephora
To be perfectly fair, for what is essentially an intense lip balm, this product is on the pricier side. But if you scroll through the reviews on Sephora, almost everyone unanimously agrees that it's worth the price tag.
"I used to apply my usual lip balm at night and it was off long before morning. I can still feel this on my lips when I wake up, even though I use such a small amount," one reviewer shared. "My lips never feel dry anymore, they're soft and supple no matter how much abuse I put them through with my lip pencils and matte lipsticks."
2

Smashed Mask
Agave Lip Mask - Smashed, $26, Sephora
While it's meant to be a sheer candy red color, the hue is so subtle that it's a barely-there tint. But people aren't exactly picking up this product for the color but for its miraculous healing abilities.
One reviewer on Sephora wrote, "I was suffering from angular cheilitis, a condition that causes sever cracks and cuts in the corners of your mouth. I had scaring and discoloration that caused me to look like the joker. Nothing helped me until I found this product. After finding Bite Beauty Agave Lip Mask, I will never buy another lip balm."
3

Champagne Mask
Agave Lip Mask - Champagne, $26, Sephora
While the color pay-off isn't hefty, the mask does give you a nice shimmer and sheen. But people can't stop raving about its healing properties.
One user wrote, "This is the only thing that I've found that has helped my chapped lips, and I've used almost everything. It turned my severely chapped lips to moisturized non-peeling lips within 2 days. While on, it looks like lip gloss so you can wear it all day if needed."
4

Natural Mask
Agave Lip Mask - Natural, $26, Sephora
The clear mask is the OG Agave Lip Mask, and it's perfect for people who don't want to mess around with tints or stains. While everyone is raving about the moisturizing capabilities of the mask, there is one downside to the product: you have to apply it with your fingers, which can be mildly messy.
But if that's the main complaint, that's a small price to pay for winter-protected lips — especially when they taste like maple syrup.