Kris Jenner's Holiday Party May Be Chyna-less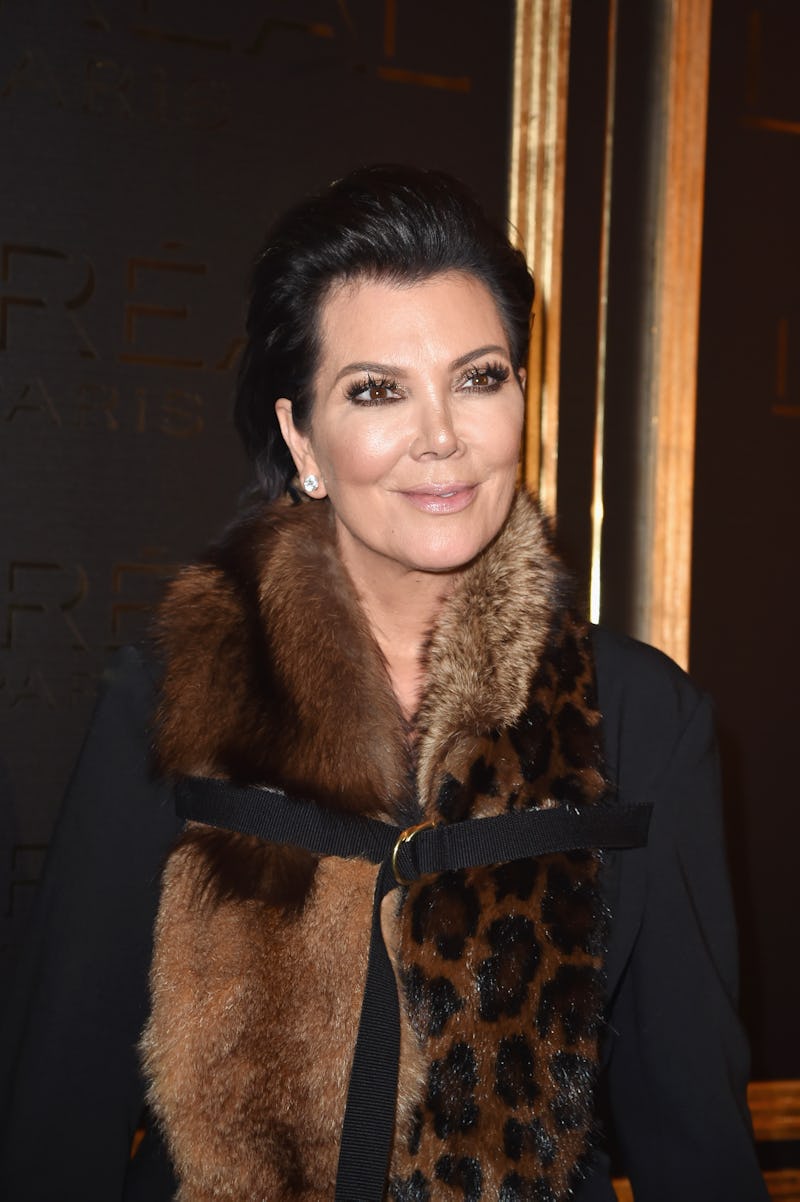 Pascal Le Segretain/Getty Images Entertainment/Getty Images
There are many stories swirling about Rob Kardashian and Blac Chyna and their supposed breakup. On Tuesday, an E! source claimed that Chyna allegedly hit Kardashian during fight (Bustle reached out to Chyna and Kardashian's reps for comment, but did not receive a response), and now it sounds like the distance between Chyna and the Kardashian family may be growing. The family had remained quiet in light of the breakup rumors and the back-and-forth between Chyna and Kardashian online, but People now reports that Chyna is not invited to the Kardashian holiday party, which, if true, may be the best decision for everyone involved.
The Kardashian family is known for being extremely tight-knit and supportive of each other. When Kardashian and Chyna's baby, Dream, was born, Kris Jenner and Kardashian's sisters showed love and support to the newest family member, and seemed to have embraced Chyna further into the family. In a segment of their show Rob & Chyna, Chyna even referred to Jenner as her "second mother." Unfortunately, their on-off relationship might have become too much for the family, as Chyna is reportedly not invited to Jenner's annual Christmas party. (Bustle has reached out to reps for Jenner and Chyna about the party report, but did not yet receive a response.)
A source claimed to people People,
"Rob's family is over Chyna. She is not invited to Kris' holiday party...Rob's family is trying to distance themselves from Chyna. They can't stand the toxic relationship. They very much care about baby Dream though. It's just come to the point when they think Rob is better off without being in a relationship with Chyna."
On Tuesday, another claimed to People that although the family wants Kardashian to drop Chyna, he is still reluctant. The source said, "...at least some of his family members want Rob to split up with Chyna so they can say, 'We told you so Rob. You deserve better.' But Rob won't listen to them. He wants to be with Chyna."
Kardashian has already received so much support from his family, and I understand why they might be frustrated to see their brother's private matters aired out so publicly, over and over again. In the end, Kardashian and Chyna are two adults, and as long as Dream is safe and healthy, they should be left to handle this situation on their own before anyone else gets hurt.