Black Lives Matter Sued Over 2016 Attack On Police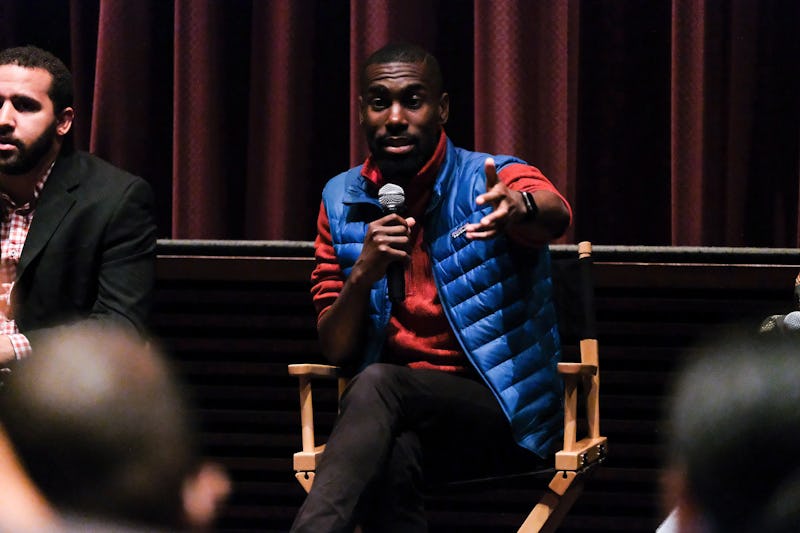 D Dipasupil/Getty Images Entertainment/Getty Images
A Louisiana lawyer is suing Black Lives Matter organizers, arguing that the activist group is responsible for inciting a deadly shooting on Baton Rouge rouge police officers in 2016. The suit is reportedly being filed on behalf of a deputy who survived the ambush, who remains unidentified in the filing.
In July 2016, a former U.S. Marine shot and killed three Baton Rouge police officers and wounded three others. The shooter was ultimately killed by police, and he wrote in a suicide note that his actions were "a necessary evil" needed "to create substantial change within America's police force and judicial system." During the attack, one officer survived a gunshot to the head and is still recovering.
Five prominent Black Lives Matter activists are named in the lawsuit: Johnetta Elzie, Alicia Garza, Patrisse Cullors, Opal Tometi, and former Baltimore mayoral candidate Deray McKesson. The suit alleges that the five "not only incited the violence against police in retaliation for the death of black men shot by police, but also did nothing to dissuade the ongoing violence and injury to police."
The lawsuit cites various protests the activists have arranged, and claims that "at least eleven (11) police have been shot dead and at least nine (9) more wounded by BLM protesters, activists, and/or supporters."
In response to the lawsuit, McKesson pointed out that this is the second lawsuit that's been filed against him, and told Fusion "The protests began as a response to the violence of the police, and that is the only violence I've seen at any protest."
The lawsuit references an interview McKesson gave to Wolf Blitzer about riots that broke out in Baltimore after the death of Freddie Gray. During the interview, McKesson indicated that he prefers peaceful protests, but expressed a degree of sympathy for those who engaged in property destruction during the protests.
"There should be peaceful protests," McKesson told Blitzer. "But I don't have to condone it to understand it." The lawsuit alleges that with these comments, "McKesson justified the violence as looking for justice"
Before the ambush, the shooter recorded a YouTube video in which he said that he is not affiliated with any groups or concepts other than "the spirit of justice."
"Don't affiliate me with nothing," he said. "Any of my friends, any of my associations — those are just associations. I'm not affiliated with it... don't affiliate me with nothing."