Blake Lively's Feelings About Celebrating Birthdays As You Get Older Are Too Relatable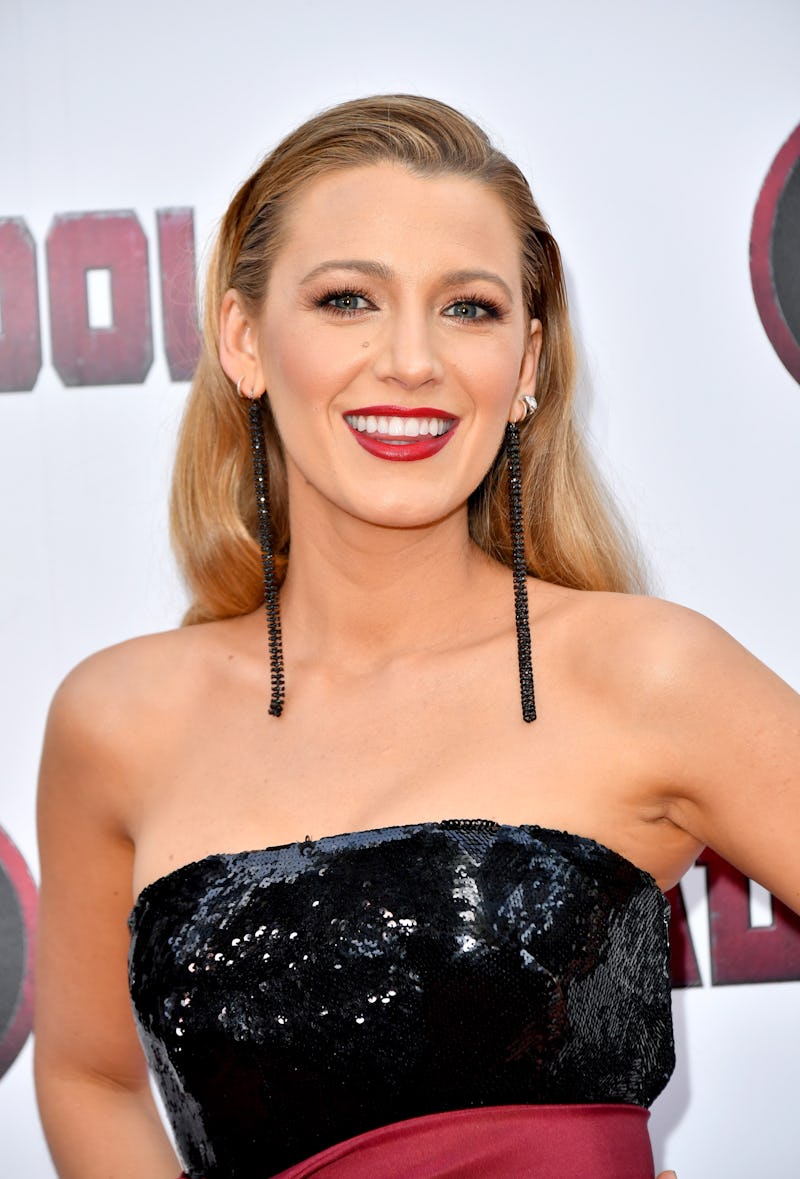 Michael Loccisano/Getty Images Entertainment/Getty Images
One of the biggest bummers about growing up is that birthdays get progressively less exciting than they were when you were a kid. And if you feel this way, take comfort in the fact that you are not alone — and that a certain celebrity feels the same way you do. While talking to E! News last week, Blake Lively talked about turning 31 along with Anna Kendrick, her costar in A Simple Favor, and as it turns out, her approach to birthdays at this point in her life is something many people can relate to.
As you might have already known from Kendrick's sweet Instagram post over the weekend, Lively's birthday was on Aug. 25. This interview took place ahead of the big day, which actually doesn't sound like it was very big at all. Lively told E!,
"I feel like the older you get the more it just kind of is less of a thing. But, I don't know, I'll probably eat...I really like to eat, there's a place on the Lower East Side called Il Laboratorio del Gelato, and they secretly make bon bons."
Although in the interview Kendrick did say that she'd meet up with Lively for bon bons to celebrate, there's no confirmation on whether or not she did actually make it to Il Laboratorio del Gelato. However, according to the Instagram story she posted, she did eat a box of Sprinkles cupcakes, which is awesome in its own way.
But Lively does have a point here. There's something about birthdays that changes as you become an adult, especially after you turn 21, which is the last birthday that comes with a real milestone — unless you're super psyched about getting a lower rate when you rent a car in your mid-twenties. Going out to dinner with friends in honor of the occasion is fun and all, but can it really measure up to the excitement you feel when you wake up on your fifth birthday knowing that, after school, all your friends are coming over to eat cake and wear Barbie party hats?
Coincidentally enough, Kendrick also spent Lively's last birthday with her, since they were still filming their movie, and by the birthday girl's own account, it sounds like it was just as low key then, too.
"Last year on my birthday I was filming, which was, you know, kind of cool and anticlimactic," she said. "But we went to dinner, we had a nice little birthday celebration."
But as much as we all might miss those fun kid birthdays, that kind of small get together can be fun in a different way. And if Lively — or anyone for that matter — wanted to rent a bouncy castle for her next birthday even as an adult, would anyone really judge her?
And all in all, it sounds like Lively had a pretty good day. Cupcakes and possibly also secret bon bons? Anyone would chalk that up to a win, even if it's not the most exciting night ever.