The 'Up & Vanished' Special Will Pick Up Where The Podcast Left Off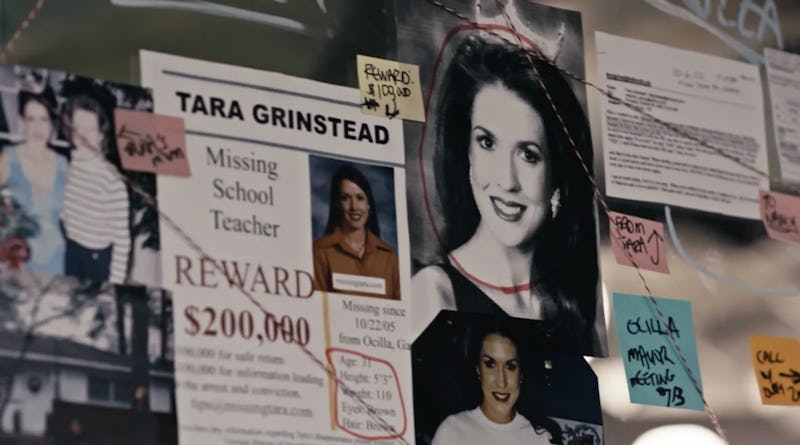 Oxygen
The mysterious disappearance of schoolteacher Tara Grinstead has been the subject of fascination for true crime aficionados every since the Up & Vanished podcast aired in 2016. The 30-year old Georgia resident seemed to vanish into thin air after failing to appear for work in October of 2005, according to Entertainment Weekly and the case had been cold for a decade until a plucky podcaster, Payne Lindsey, decided to try his hand at solving the crime. The resulting podcast, Up and Vanished, was a massive hit that managed to do what shows like Serial had failed to do: help solve a murder. And if updates on Bo Dukes, one of the men charged with the crime, are any indication, the podcast did the job well.
Since the podcast began airing, The Albany Herald reports that Georgia police have arrested two of Grinstead's former students in connection with her murder, Ryan Duke and Bo Dukes (no relation). There have been a lot of updates in the case since Up and Vanished aired, and now Oxygen is airing a one-night, Up and Vanished television special on Sunday, Nov 18 at 7 pm ET. The special promises to pick up where the podcast ended.
In 2017, an arrest was finally made in connection to the disappearance of Grinstead, and the break in the case came at the hands of someone close to Dukes. CBS News reports that Dukes' girlfriend, Brooke Sheridan, is the one who went to the Georgia Bureau of Investigation to report Dukes and his high school friend, Ryan Duke, as being responsible for Grinstead's murder and the disposal of her body. "I felt like I was gonna be sick. I didn't know who I was staring at. I didn't know who he was," Sheridan said in an interview on 48 Hours of the moment that Dukes confessed to her what he and Duke had done. "And I knew that he would probably serve the rest of his life in jail. That family's peace to me was more important than his freedom."
Ryan Duke, a former student of Grinstead's, was arrested and charged with her murder, according to the Atlanta Journal-Constitution. Only a week later, Dukes, was arrested and charged with concealing the death of Grinstead, per a different AJC report. According to the report, investigators claim that Duke murdered Grinstead in her home before Dukes allegedly helped Duke bring Grinstead's body to a pecan farm, where it was burned and then concealed.
Details of the relationship that existed between Duke, Dukes, and Grinstead have not been released. But AJC reports that even though the case remained cold for so many years, both Duke and Dukes had allegedly told others at a party that they were responsible for Grinstead's murder only weeks after her disappearance. The same report states that according to court documents, their confession was reported to the police, but the pair were not arrested until 2017.
Since his arrest, Dukes has been charged with concealing a death, tampering with evidence, and hindering the apprehension or punishment of a criminal, according to WALB News 10. He has entered a not-guilty plea and WMAZ reports that after his indictment, Dukes was set free on a $16,700 bond while he awaits trial. Duke remains in jail, still awaiting a murder trial that likely won't be brought before the court until 2019, according WALB.
Though Up and Vanished host Lindsey was in large part responsible for the increased media attention surrounding the case, Rolling Stone reports that Lindsey concedes that Duke and Dukes were not suspects he had looked at closely on the show.
"I had never heard Ryan Duke's name," Lindsey told Rolling Stone, and while he said that Duke's group of friends had come up in town gossip, he "never had anything worthy of talking about on the podcast."
Now, with the new Oxygen special promising to pick up where the podcast left off, Lindsey will get a chance to return to interview those who knew Grinstead and those who knew Duke and Dukes, putting the last puzzle pieces in place after years of diligent investigative reporting.