Brad Goreski Is Very Into The Idea Of Rompers For Men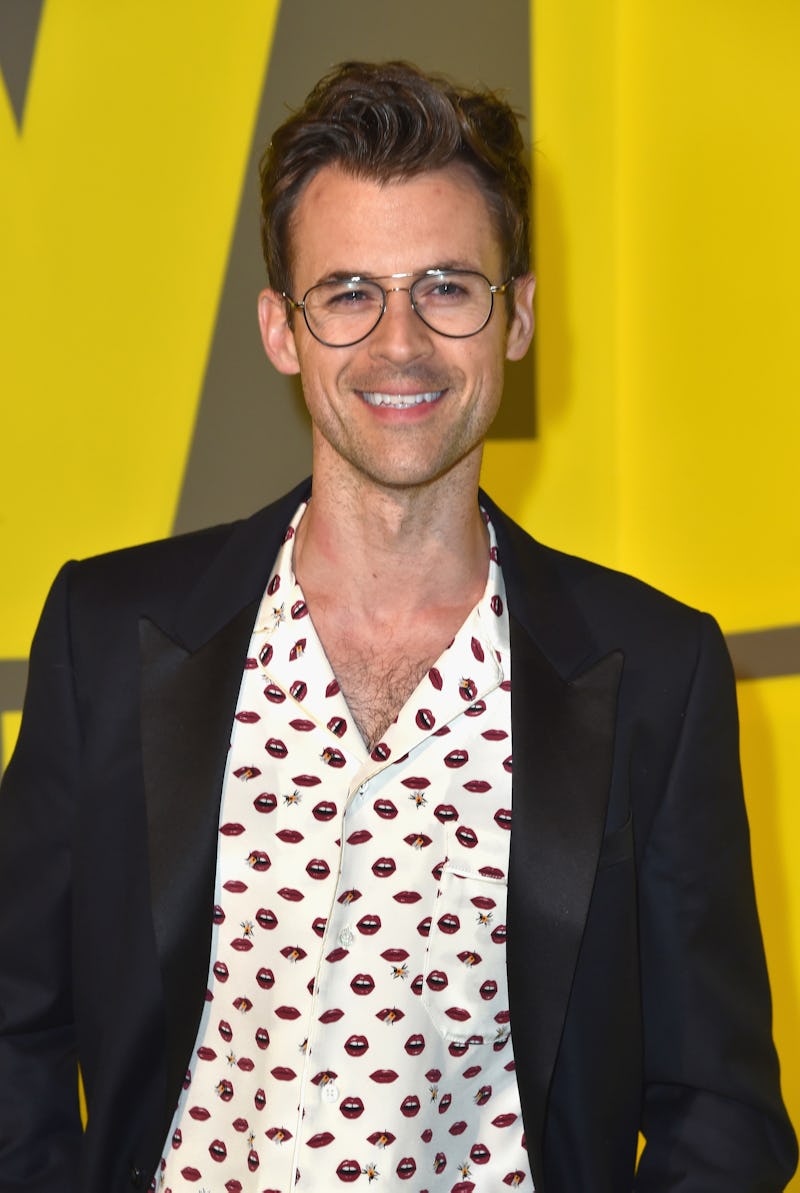 Frazer Harrison/Getty Images Entertainment/Getty Images
I love the internet because on any given day I can open my laptop and discover a new take on something otherwise mundane. Sure, basic eyebrows were great, right? But then the internet gave us barbed wire brows. Freckles? Cool enough. But then the internet gave us glitter freckles. Rompers? Excellent. And then the internet gave us RompHims. Personally, I'm a fan of anyone wearing anything they want to. Gender stereotypes are lame, anyway. And if guys want to deal with the always fun scenario of having to remove literally all your clothing to go to the bathroom then, hey, I say let's let them have at it. Right after the onesies became an internet sensation, I talked to celebrity stylist Brad Goreski at an event for his recent collaboration with Marshalls, and as far as he's concerned, rompers for men are always a good idea.
"I have one that's a terry cloth one that I wear after the beach because it's cozy and it has a hood and it's navy blue and has a plastic zipper," Goreski tells me. "Oh, I love them. I love them so much. I wore recently in a photoshoot a full men's tailored jumpsuit. Like it looked like a suit on the top, but it was a full one-piece jumpsuit."
So what's all the controversy with these man onesies, you might be wondering? If you look at the RompHim Kickstarter campaign, it's a little hard not to laugh. It's not that the idea of a romper for men is dumb or absurd (I mean, hey, comfort and style is important for everyone), it's just that watching a bunch of bros try so desperately to make a romper something overtly masculine is kind of amusing. Because it's just a piece of clothing at the end of the day. Do we really need a whole ad campaign, complete with beers and boat shoes, to label something as "appropriate" for men? I think not.
Even though Goreski doesn't own a RompHim — not that exact brand, anyway — it doesn't change that he's really into the trend and the fact that it's providing some more options in men's fashion.
"I mean, thank god somebody is giving us more variety. I 100 percent stand behind the trend," Goreski says.
Goreski's love of rompers and bold fashion in general is reflective of the Fashion Police star's recent campaign with Marshalls, too. The collaboration is all about the element of surprise in daily outfits, and Goreski tells me that the concept is more powerful than you might think.
"One of the reasons why I got into fashion and why I'm a stylist is because I love the idea of my clients coming in with an idea of what they want but then being able to surprise them with something different," Goreski says. "And I feel like that's kind of my job as well: to help them think outside the box and bring them something unexpected...I feel like shopping at Marshall's is the exact same thing. It's coming in with an idea of what you want and then being pleasantly surprised."
So, sure, a RompHim might not be that surprising for Goreski or his clients, but if it's something new for you, why not go for it? As Goreski tells me, fashion always holds the opportunity to "snap out of the predictability of your every day life" and try something new — something we should all consider taking advantage of more often.