'BB20' Fans Can't Decide Whether They Love Or Loathe Rockstar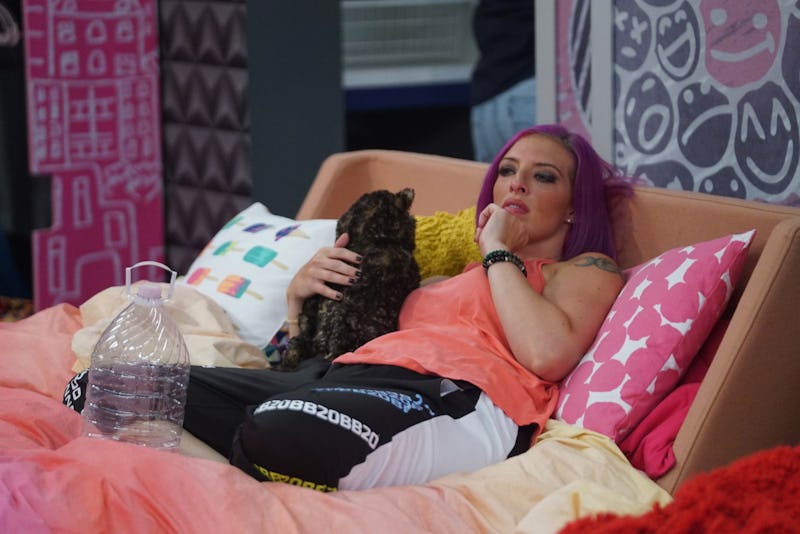 Cliff Lipson/CBS
After getting called out during an eviction, Rockstar has quickly become one of the most talked about houseguests on Big Brother 20. Rockstar's Big Brother game has been loud and proud, and it's garnered both praise and criticism from the show's fans. While her strong personality is what allows Rockstar to stand out amongst the cast, it's beginning to look like her personality is exactly why people in and out of the house would like to see her get evicted.
Moments before Winston's eviction from BB20, Brett used his eviction ceremony speech to declare that Rockstar was going to betray her alliance by evicting Winston, despite the fact that her closest allies would be voting to evict Brett. While Brett's words didn't seem to convince anyone that Rockstar had flipped on her alliance, the provocation seemed to inspire Rockstar to take actions into her own hands — and it could cost her a spot in the game.
After Winston left, Rockstar immediately called Brett out for slandering her "on [her] daughter's birthday," which marked the beginning of a series of adversarial interactions between the two houseguests. Rockstar's antics to get a rise out of Brett appeared to irritate him, but Brett insisted that Rockstar trying to annoy him was all part of his plan to get the whole house to turn on Rockstar. This plan seems to already be working on much of the show's television audience, who have taken to Twitter to announce their distaste for her as a competitor.
Rockstar's most blatant stunt so far was following in the footsteps of BB19 winner Josh and throwing some pots and pans together to create some unpleasantness for Brett, as well as claiming that Brett has a "micropenis" — which may also be bothering the rest of the house. While some people are annoyed by Rockstar's problems with Brett, the opinions on the matter from Big Brother fans are far from unanimous.
A faction of fans are calling out Brett's attempts to upset Rockstar, pointing out that while Rockstar's criticisms of Brett were aired, some comments that Brett had made on the live feeds have not been featured on the broadcast. In addition to his live feed comments, a Diary Room session in a recent Big Brother episode featured Brett explicitly saying that he does not care for her on a personal level, indicating that his actions are not motivated by gameplay, but simply what will upset Rockstar. While some Big Brother viewers may not be fans of Rockstar, his comments — as well as some of the criticisms of her popping up on social media — are leading other viewers to come to her defense.
The only thing that the conflict between Rockstar and Brett proves is that both of these players have forgotten the golden rule of reality show beef: conflict drags down everyone who is involved. Neither Rockstar nor Brett come out of their arguments looking great, and they've made themselves two of the largest targets in the Big Brother house in the process. It doesn't help that the conflict is split amongst the two biggest alliances in the house — FOUTTE (Rockstar, Haleigh, Bayleigh, Faysal, Kaitlyn) and Level 6 (Brett, Rachel, Angela, Tyler, Kaycee) — meaning that Brett and Rockstar's distaste for each other could have some major consequences that affect the entire house. Only time will tell if their conflict gets swept under the rug, or if Rockstar's impromptu musical performances will lead to her getting evicted from the Big Brother house.