2019's All The Rage Wedding Accessory Is Here To Make Your Day 100% More Comfy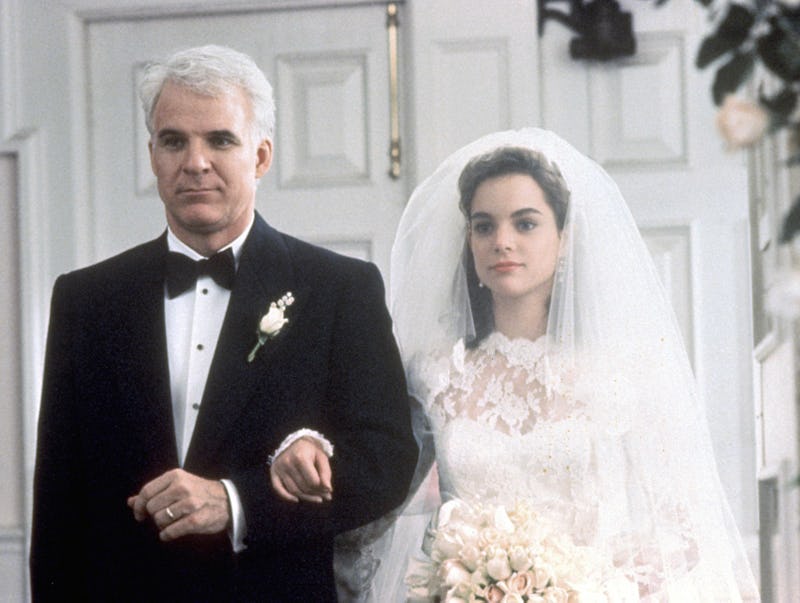 Touchstone/Kobal/Shutterstock
While I myself am not married, I can imagine that there are a seemingly endless number of things a bride has to decide upon in the lead up to her big day. From picking the perfect "dream dress" to deciding how to wear her hair and makeup, many of the biggest decisions are related to discovering what your bridal look will be. I can also imagine that shoes are rather difficult to decide upon, from the colour to the design, to the height. Enter: bridal wedding trainers, the comfy, modern way to rock footwear on the big day.
While Julia Roberts may have been the original wearer of wedding trainers in 1999 hit movie Runaway Bride, a number of brands have recently been meeting the demand for wedding trainers for the modern woman. Kate Spade, for example, has just teamed up with Keds to create their very own line of glittery, sparkly shoes that will ensure you don't trip on the way down the aisle, and can party all night long after the ceremony.
On the slightly pricier side, there are the styles designed by the likes of Jimmy Choo and Roger Vivier. Unfortunately, a choice like this may even cost more than your wedding dress; in the £500+ region, they sure aren't cheap. As well as making a feminist stand and being far more practical than heeled shoes, wedding trainers are handy in that they are pretty much guaranteed to be worn again after the wedding. The same probably cannot be said for most traditional bridal shoes, many of which would look out of place anywhere but inside a church.
With this in mind, I searched high and low for some of the very best wedding trainer options on the high street. Keep scrolling to see the coolest collection of white, silver, and glittery shoes, all which would look fantastic with a wedding dress.