Britney Spears & Katy Perry's Music Producer Reportedly Has A Musical In The Works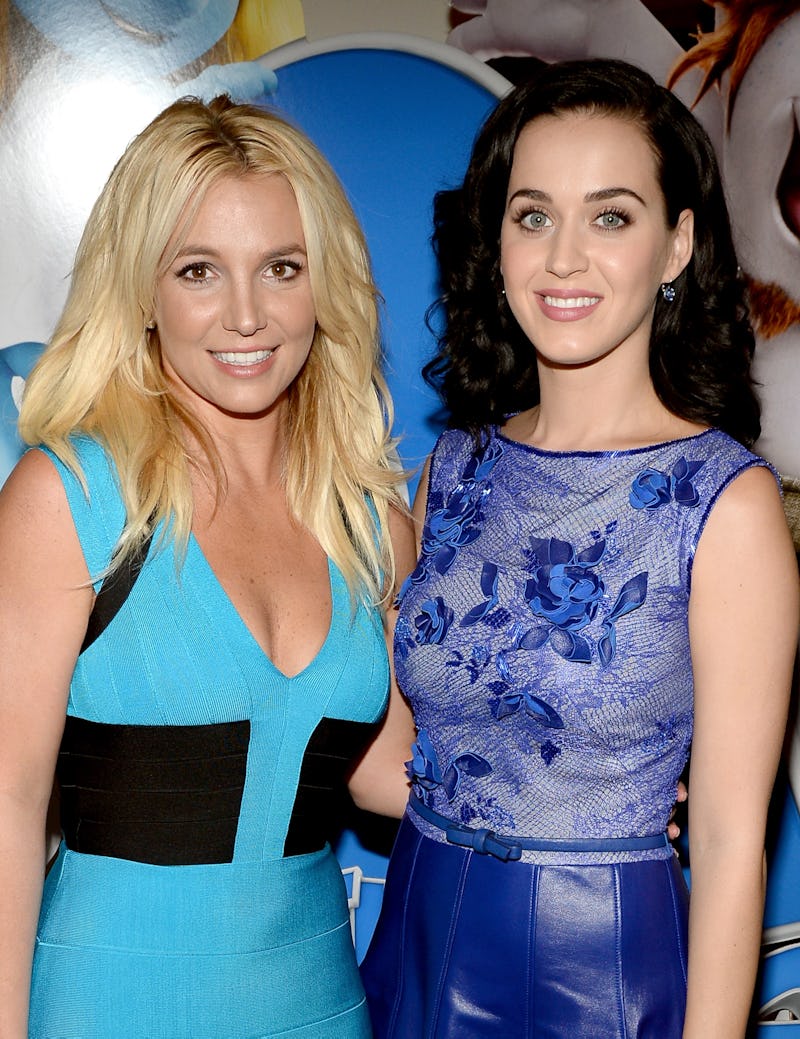 Michael Buckner/Getty Images Entertainment/Getty Images
If you've always wanted to hear "...Baby One More Time" performed in a proper musical theater setting, you might be in luck. Playbill reports that legendary producer and songwriter Max Martin is creating a musical based on songs he's worked on in the past. He's had a hand in the music of pop icons including Britney Spears, Katy Perry, Justin Bieber, Adele, and plenty more artists, so there's a lot of potential for the reported new musical.
Playbill's report is based on a casting call that appears to be asking singers to audition for the musical, which will be based in London. The casting call was tweeted out on Tuesday by London-based casting director Stuart Burt, who's in charge of casting the show. There's no verification as to which, if any, of Martin's songs might be used in the musical — but that also means the possibilities are endless. (Bustle reached out to the casting director for comment, but has not received a response yet.)
The fact that the casting call cites the stars Martin has worked with seems to be a hint that at least some of those artists' songs might be included in the musical. The casting call also states that the musical is looking for "exceptional pop singers," which seems like a clue that Martin's music will be featured in the new show. In addition to singers, the casting call is looking for dancers and "specialty dance acts."
Even if you haven't heard of Max Martin, the Swedish producer and songwriter is probably behind some of your favorite '00s hits. Max Martin has written pop songs including Celine Dion's "That's the Way It Is," Kelly Clarkson's "Since U Been Gone," and Katy Perry's "California Gurls." (And those are just a few of his many, many hits.) Martin also has five Grammy wins, including Album of the Year for Adele's 25.
It's not clear from the casting call what the plot of the proposed musical might be. If it were a Mamma Mia!-style production, with a new storyline invented based on the works of an artist Martin has worked with, the possibilities are endless. And it's safe to guess fans would definitely pay to see, say, a musical featuring solely the works of Britney Spears or *NSYNC.
The casting call does say that the musical will feature "an original story written by David West Read," so there will definitely be some sort of storyline tying all of the songs together. Read has written plays including The Performers and The Dream of the Burning Boy. He's also an executive producer on Schitt's Creek, so it's safe to guess the new musical might have a comedic bent.
There's not much information about the new musical yet. But for fans of pop music, especially the '00s glory days, it sounds like there's reason to be excited. And if a Britney Spears or *NSYNC-inspired musical sounds far-fetched, well, there are plenty of other shows on Broadway that might have come as a surprise at first. Who would have thought, for example, that the SpongeBob SquarePants musical would be such a hit? Martin is one of the most talented songwriter-producers in the business, and the upcoming musical is definitely one to keep on your radar. It just might travel to the U.S. one day.