Bruno Mars Just Made A Major Generous Donation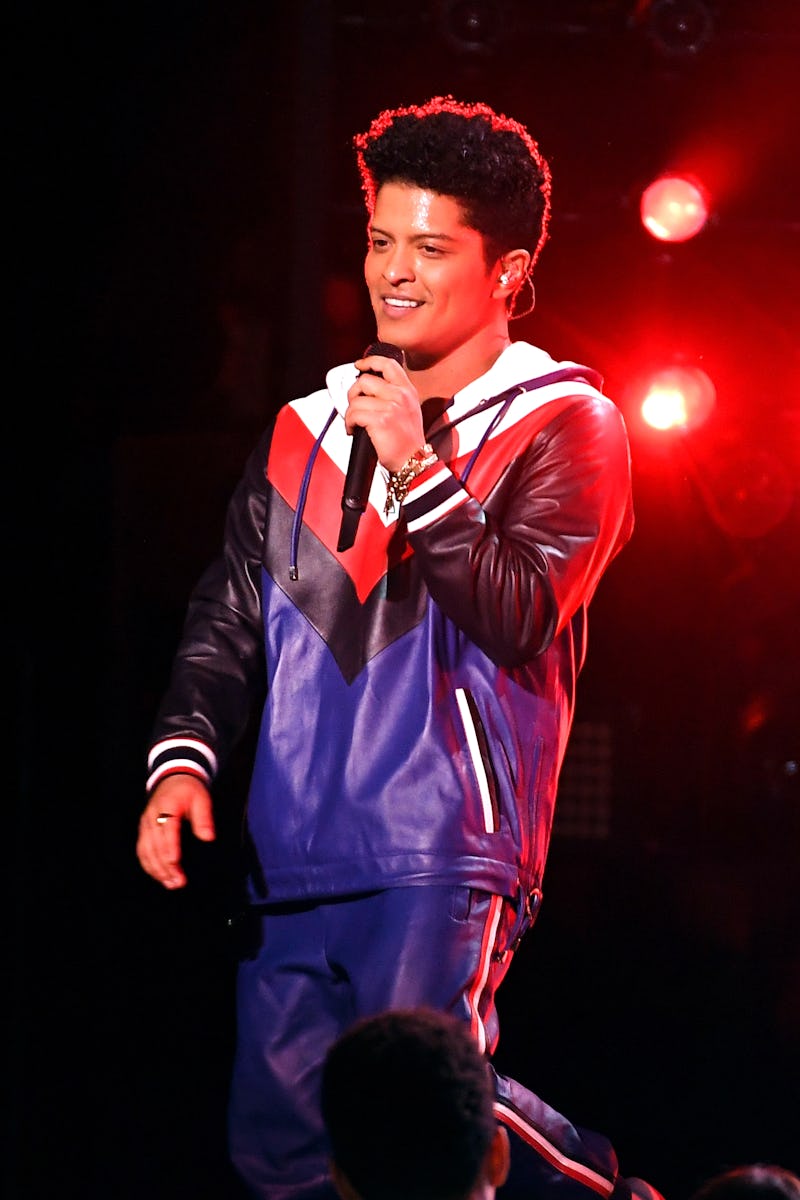 Kevork Djansezian/Getty Images Entertainment/Getty Images
On Saturday, singer Bruno Mars held a concert in Michigan, and at the end of the night he shared an announcement with his fans that the money they paid for tickets would be going toward a good cause. According to The Hollywood Reporter, Mars donated $1 million to the Flint Water Crisis, and in the process helped to remind America that the city is still dealing with the effects of contaminated water. "As people, especially as Americans, we need to stand together to make sure something like this never happens in any community ever again," Mars said in a statement to THR. The singer and his tour promoter Live Nation are donating the funds from the concert to The Community Foundation of Greater Flint.
The water crisis in Flint began in 2014 when the city switched its water supply from the Detroit-supplied Lake Huron water to an alternative source without anti-corrosive agents being added to the water first in an effort to cut down on costs. As a result, residents of the town have been exposed to lead and other toxins through their water supply. The people of Flint have since dealt with a number of health issues connected to the contamination including an outbreak of Legionnaire's disease that left 12 people dead, according to CNN.
Mars' donation to The Community Foundation of Greater Flint will help the children affected by the crisis, as well as support the small and minority-owned businesses that are striving to survive in the city. In March, the EPA awarded Flint $100 million to help repair the city's water infrastructure, but this is still very much a community in need.
Although there are medications that can lower the amount of lead in a person's blood stream, there is currently no treatment for the effects of lead poisoning. That means for the people of Flint, the repercussions of being exposed to contaminated water will be life-long. For that reason, it's vital that celebrities like Mars continue to bring awareness to the ongoing struggle of this Michigan town.
Other celebrities who have contributed to Flint include Matt Damon, Cher, Jimmy Fallon, Eminem, and Meek Mill. These celebs and others have donated money and bottled water to the city's residents. If you would like to join these celebrities in extending a helping hand to the people of Flint, you can donate to an organization dedicated to helping those who have been affected by the water crisis.