Director Bryan Singer Was Just Reportedly Fired From The Freddie Mercury Biopic For His On-Set Behavior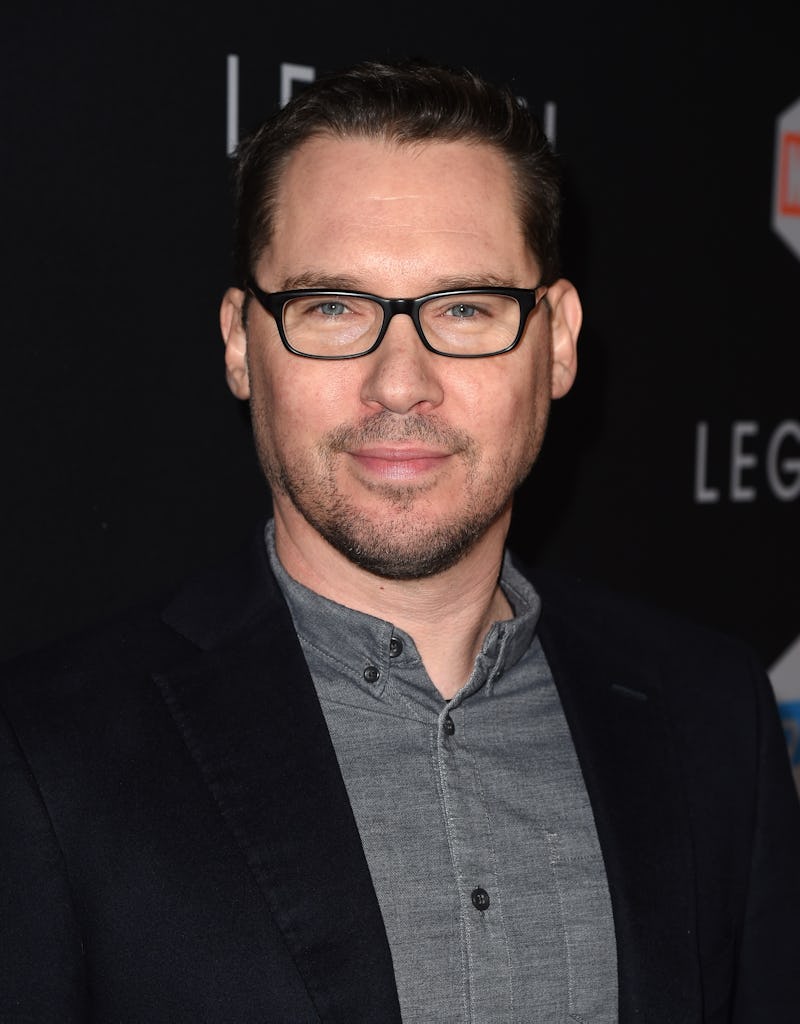 Kevin Winter/Getty Images Entertainment/Getty Images
On Monday, Dec. 4, The Hollywood Reporter confirmed that Bryan Singer is no longer the director of Bohemian Rhapsody. The director has reportedly been fired from the Freddie Mercury biopic after his on-set behavior reportedly caused delays in the filming process. Twentieth Century Fox released the following statement to THR: "Bryan Singer is no longer the director of Bohemian Rhapsody."
Update: An attorney for Singer issued the following statement to Bustle:
Bohemian Rhapsody is a passion project of mine. With fewer than three weeks to shoot remaining, I asked Fox for some time off so I could return to the U.S. to deal with pressing health matters concerning one of my parents. This was a very taxing experience, which ultimately took a serious toll on my own health. Unfortunately, the studio was unwilling to accommodate me and terminated my services. This was not my decision and it was beyond my control. Rumors that my unexpected departure from the film was sparked by a dispute I had with Rami Malek are not true. While, at times, we did have creative differences on set, Rami and I successfully put those differences behind us and continued to work on the film together until just prior to Thanksgiving. I wanted nothing more than to be able to finish this project and help honor the legacy of Freddie Mercury and Queen, but Fox would not permit me to do so because I needed to temporarily put my health, and the health of my loved ones, first.
Earlier: According to THR, production on the London-based film was shut-down on Dec. 1, reportedly due to Singer's absence from the set. When the halt in production was first announced, Fox, New Regency, and Graham King claimed it was due to Singer's "unexpected unavailability." It now seems that Singer's on-set behavior and reported frequent absences supposedly led to clashes with the film's star, Rami Malek. Reportedly, Malek complained about Singer's alleged "unprofessional behavior." The two were reportedly involved in an argument over Singer's reported absences, in which Singer allegedly threw an object. Reportedly, the confrontation didn't become physical, and the two men are believed to have reached an understanding.
Malek isn't the only actor who has reportedly been frustrated by Singer on the set of Bohemian Rhapsody. An unnamed source told THR that Tom Hollander briefly quit his role as Jim Beach, Queen's manager, in response to the reportedly chaotic environment. However, Hollander was reportedly convinced to return to the film. At the time that production on Bohemian Rhapsody was halted, Variety reported that a representative for Singer issued a statement claiming that the pause in production was due to "a personal health matter concerning Bryan and his family. Bryan hopes to get back to work on the film soon after the holidays."
Despite the reported situations with Malek and Hollander seemingly resolved, Singer reportedly did not return to London after Thanksgiving to resume filming. That left cinematographer Thomas Newton Sigel to step into the role of director until the production was halted. According to THR, Singer was warned prior to the beginning of filming that no unprofessional behavior would be tolerated, and he has been fired under the terms of his pay-or-play contract (this means that Singer could still be paid for his work, despite the studio's decision to cut him from the project). According to Deadline, Twentieth Century Fox Film is now in the process of looking for a director to replace Singer. Whoever takes on the role will be in charge of the last two weeks of principal photography, post-production, and possibly reshoots. The studio is still hoping to release the film by December 2018.
THR reports that an insider told them that Singer is claiming to be suffering from post-traumatic stress disorder due to the environment on set. However, Singer hasn't publicly made a statement yet. This, however, is not the first time Singer has been faced with allegations of misbehavior. In 2014, Michael Egan filed civil lawsuit against Singer, alleging that Singer sexually abused him at age 17. "The allegations against me are outrageous, vicious and completely false," Singer said in a statement to The Hollywood Reporter at the time. The statement continued, referencing his most recent film at the time, X-Men: Days Of Future Past:
"I do not want these fictitious claims to divert ANY attention from X-Men: Days of Future Past. This fantastic film is a labor of love and one of the greatest experiences of my career. So, out of respect to all of the extraordinary contributions from the incredibly talented actors and crew involved, I've decided not to participate in the upcoming media events for the film. However, I promise when this situation is over, the facts will show this to be the sick twisted shakedown it is. I want to thank fans, friends and family for all their amazing and overwhelming support."
According to The Daily Mail, the lawsuit was later dropped by Egan.
As of right now, Singer has not issued a statement about his firing from his role as the director of Bohemian Rhapsody, or his decision to leave Twitter. Meanwhile, the search for a new director for the Freddie Mercury biopic is on.