Bumble Is Funding 5 Epic Short Films To Prove The Sheer Skill Of Female Filmmakers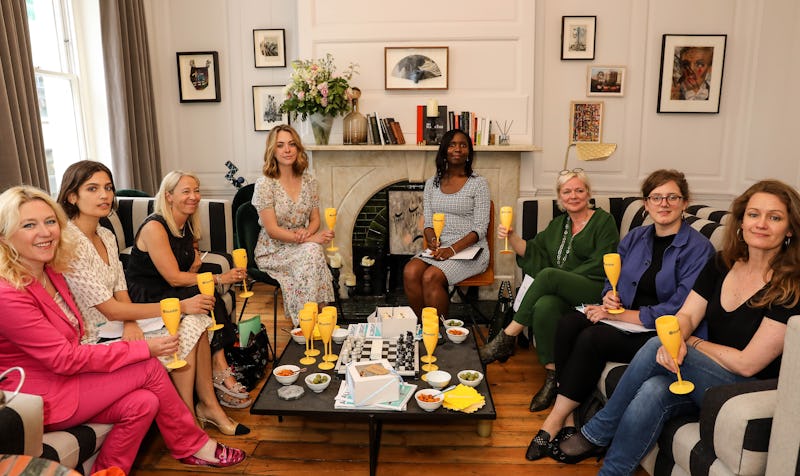 Getty/Hoda Davaine
In 2018, female-friendly dating, friendship, and networking app Bumble launched a fund to give female filmmakers the chance to tell their stories and increase gender equality across the film industry. Now, Bumble's Female Film Force is back for another round. The 2019 shortlist — which was open to women across the UK, Ireland, France, and Germany — has just been announced with storylines involving everything from post-natal depression and modern feminism to the relationship between black women and their hair.
There's a few reasons why such a competition is necessary. As Bumble explains, 73 percent of the winners of the 2019 Oscars were men and only a third of 2019 BAFTA winners were women. Similarly, every Best Director nominee across the Academy Awards, Golden Globes, and BAFTAs was male. The issue exists across Europe with only one woman in France receiving the prestigious Palme d'Or at Cannes in 70 years and female directors heading up only 15 percent of the films shown in German cinemas.
In response to its brief, Bumble received over 1,3000 pitches, proving just how many brilliant female filmmakers deserve a chance in the spotlight. Bumble, WDW Entertainment, and a panel of experts decided on five winners to receive mentorship and a £20,000 investment. Each Female Film Force short film will be made by a team of female directors, writers, and producers with the hope that at least half of the wider production team will be made up of women. Their creative efforts will be shown at an event in January 2020.
With an emphasis on kindness, respect, and equality (as well as diversity), here's everything you need to know about the winning ideas.