36 Incredible Female Filmmakers Across The Globe You Need To Know About Right Now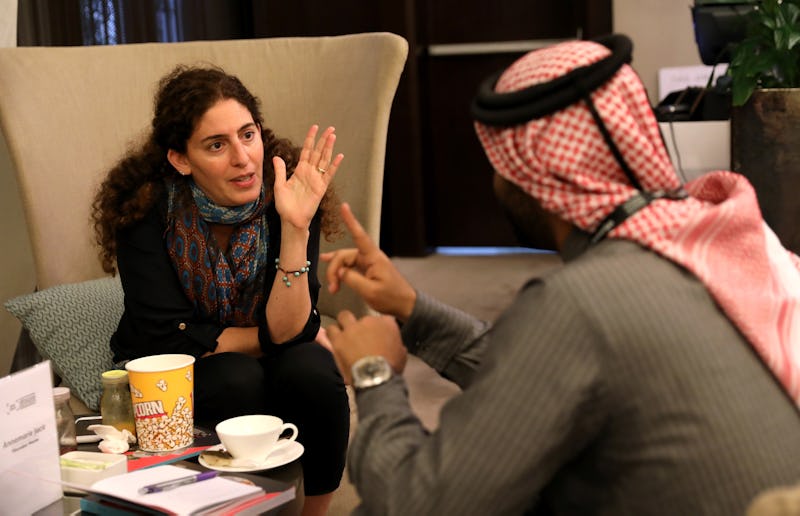 Tim P. Whitby/Getty Images Entertainment/Getty Images
The future may be female, but the present's looking pretty good as well — that is, if you know where to look. While Hollywood may have been slow to pick up on the "trend", women's voices are becoming louder and more diverse outside the usual channels of access and power. As just a small sampler, these are 36 female filmmakers across the globe who are breaking ground in their own countries, by making movies in ways and about topics sure to inspire you during International Women's Month and always.
It can be difficult to follow what's going on in the film scene internationally, and many filmmakers just getting started or working outside studio systems can take years to become well-known, if they become known at all. That hasn't deterred any of these women from telling bold, odd, poignant, and angry stories, however they can. And these ladies deserve our recognition. Women have been at the forefront of movie history since the medium was invented, but somehow their contributions have been brushed aside, ignored, or forgotten. Only now is the world coming back around to realizing what was always there — outstanding stories told by some of the other 51 percent of the world's population.
And these women's work isn't always easy. In many countries, funding and access are often denied, and in nations where there's little to no filmmaking, women have to scrape together not only their own budgets, but equipment and crew. Some women have won grants, some have raised their own funds, and in one case, an Oscar nominee hasn't yet finished paying for her award-winning film. All that is before getting into the social pressures or taboos of women in public or operating machinery. Lucky for all of us, that hasn't swayed any of the women on this list from telling the stories they want on-screen.