Bustle's Most Wanted: Neogen White Truffle Laycure Oil Stick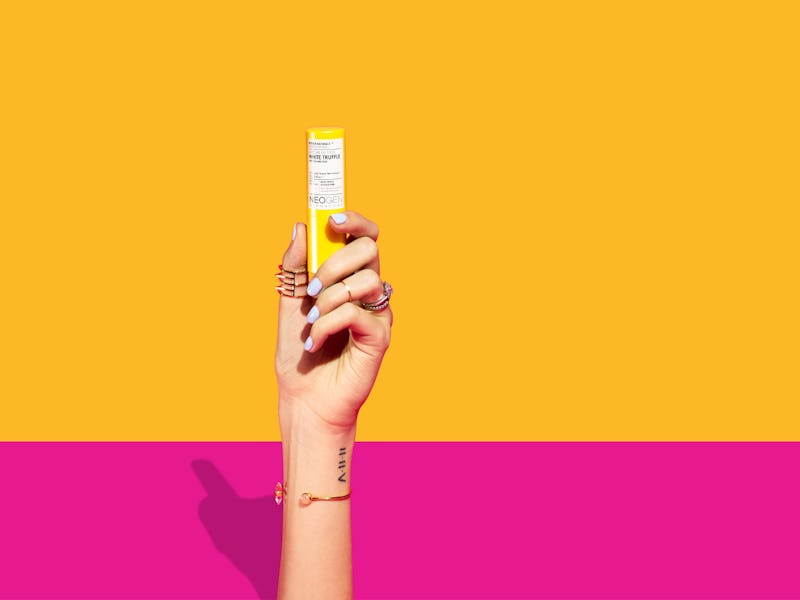 There is basically nothing I won't try in order to moisturize and repair my dry, winter-ravaged skin. K-beauty brand Neogen's White Truffle Laycure Oil Stick has exceeded my expectations in this department — IMO, there's nothing quite like it on the market.
Neogen White Truffle Laycure Oil Stick, $24, sokoglam.com
In general, the realm of K-beauty has been a lifesaver for me in the dry skin department — the entire ethos K-beauty is to moisturize, hydrate, hydrate again, and then moisturize some more. The White Truffle Laycure Oil Stick fits seamlessly into that kind of routine.
This oil stick is uniquely packaged in a twist-up tube, making easy to carry in your purse. The formula brightens a dull complexion, hydrates and nourishes, and most importantly, adds a nice, comfortable barrier that protects your skin so you can brave the elements. In fact, the product contains something called Tru-Skin barrier™ which has elements close to human skin lipids.
Additionally, this little wonder stick has three types of hyaluronic acid to keep the skin moist, as well as other strengthening amino acids, nutrients, and minerals. For me, the best spots to use the stick are the delicate skin around my eyes, as well as around my nostrils and the apples of my cheeks — but really, it works wonders all over.
Check out Bustle's Most Wanted, a list of our editors' 25 favorite things for spring 2017.
Neogen White Truffle Laycure Oil Stick, $24, sokoglam.com
On the model: Motif