Bustle's Most Wanted: Baby Groot From 'Guardians Of The Galaxy Vol. 2'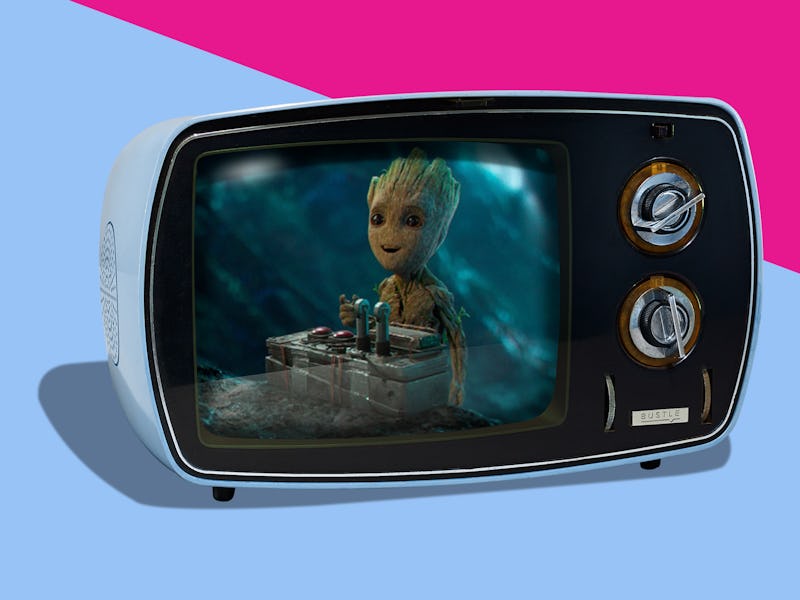 Photographer: Gregory Reid
As has been the case for the past decade, 2017 is saturated with superhero movies. The year has already brought Logan and The Lego Batman Movie, and before it comes to an end, will see the release of Wonder Woman, Justice League, Spider-Man: Homecoming, and more. But the superhero sequel I'm most looking forward to is Guardians of the Galaxy Vol. 2, premiering May 5, and the reason why is really encapsulated by one character: Baby Groot.
First introduced in a brief, silly scene at the end of the first Guardians of the Galaxy movie, Baby Groot will play a much more prominent role in the sequel, according to trailers (which also means there will be plenty of Baby Groot merch available to go with it). It's fitting, because the adorable character exemplifies the lighthearted spirit and unabashed goofiness that separates Guardians from the constant barrage of comic book adaptations — qualities that are more welcome than ever in 2017.
Though it's incredibly important that film and television reflect the world we live in and use their visibility to send important messages, it's also important that these forms of entertainment do just that: entertain. Sometimes, you simply want to escape the harsh realities of our world, especially in such a politically tumultuous time, and Guardians of the Galaxy lets you do that — and not just because it's quite literally set in different worlds.
While other superhero films reflect real issues in their very plots — like Logan's clear connections to immigration — Guardians transports you to a galaxy where a wise-cracking raccoon teams up with an '80s music-loving human who goes by the name Star-Lord to stop evil aliens from obtaining mystical objects that will give them unlimited power.
And in that galaxy is the adorable dancing tree who could only speak one phrase and sacrificed himself for his friends. No matter what else happens in Guardians of the Galaxy Vol. 2, Baby Groot is guaranteed to make audiences laugh, smile, and, for at least a little while.
Check out Bustle's Most Wanted, a list of our editors' 25 favorite things for spring 2017.
Marvel Guardians of the Galaxy Dancing Groot, $34.99, Amazon