UK Airline-Approved Cabin Bags That Are Actually Cute, Because Who Needs The Hassle?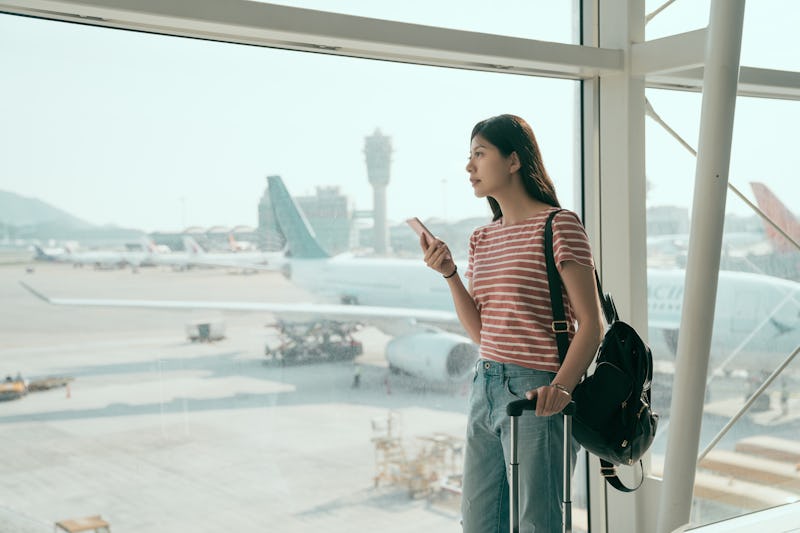 Shutterstock
If you're anything like me you'll like to go away on your summer holiday with serious clothing options. As a creature of comfort traveling light isn't something I'm too accustomed with. Therefore, I'm no stranger to the panic that washes over you when your realise your cabin luggage is just too big and heavy. You don't want to part with anything before your trip and no one wants to shell out to put it in the hold. Here's some cabin luggage options that are actually cute and won't cause you any hassle when it comes to playing overhead locker Tetris.
Going away is supposed to be relaxing but there is so much to remember before you leave that checking the size of your bag seems low priority. So, whether you're heading off for a European mini-break or island hopping across a country here are some super stylish cabin bag options, because you don't have to compromise aesthetics for practicality.