Caitlyn Jenner Hasn't Spoken To Kim In A "Long Time"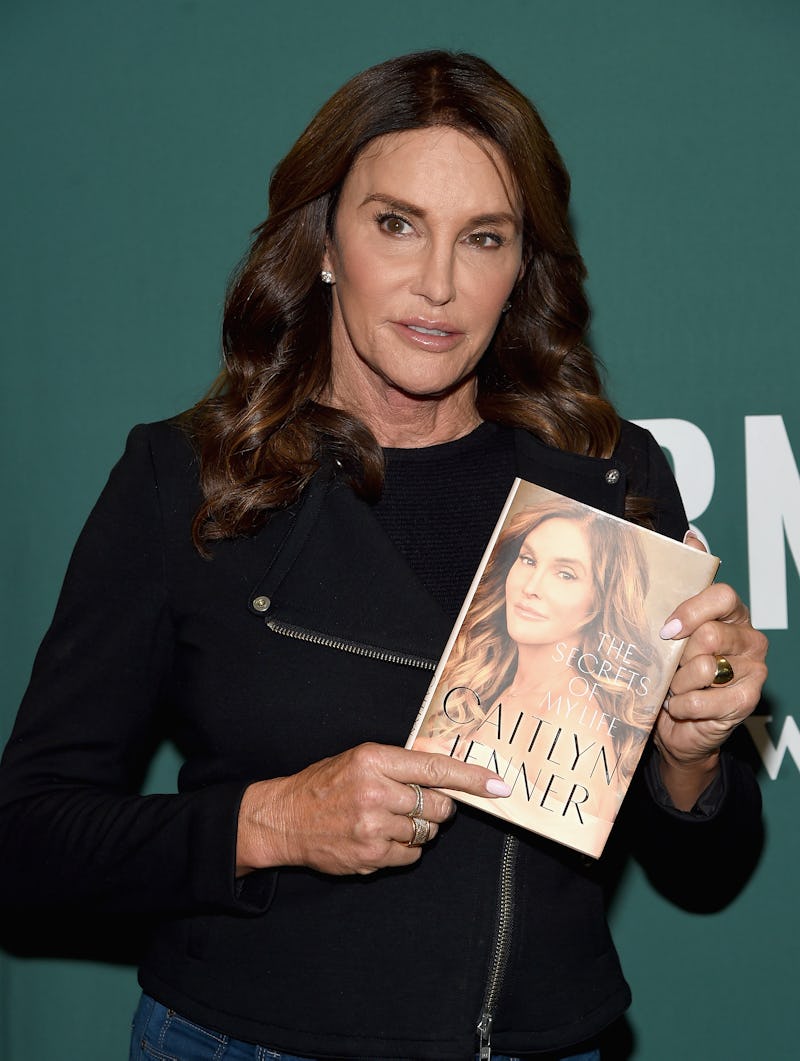 Jamie McCarthy/Getty Images Entertainment/Getty Images
As she continues her promotional tour for her new autobiography, The Secrets of My Life, Caitlyn Jenner appeared on Australian morning talk show Today on Thursday. On the show, Jenner revealed that she hasn't spoken with Kim Kardashian in a "really long time." The interview comes a couple of weeks after Kardashian appeared on The Ellen DeGeneres Show and expressed disappointment about the things Jenner wrote about her ex-wife (and Kardashian's mother), Kris Jenner, in her book. "She taught me about character and so much growing up and I just feel like I don't respect the character that she's showing now," Kardashian told DeGeneres.
Speaking about Kardashian on Today, Jenner said,
"I love Kimberly, I think she's a wonderful person. But, well, to be honest with you — I really haven't talked to her in a long time. I've kind of let everything calm down. So I kind of stay — you know, I keep my distance. I'm out there trying to make a difference in the world. There's a lot of drama in the Kardashian family. This is my book about my opinions on things that had happened with me and my family. Any time I express my opinion, you know, with my family, there's always challenges in doing that."
As for what Jenner means by "a long time," on Ellen, Kardashian said that it had been a couple of weeks already. But regardless of the exact amount of time, personally, I'm disappointed that the family isn't communicating. Problems don't just magically go away when you don't talk about them.
Although Jenner claims her book is an honest account of her journey, members of the Kardashian family have taken issue with both the book's contents, as well as how Jenner has been discussing her family during her promotional tour. As Kardashian said on Ellen, "My heart breaks for my mom because I feel like she has been through so much, and [Jenner is] promoting this book and she's saying all these things and I just don't think it's necessary."
I really hope that Jenner and Kardashian, along with the rest of the family, find time to talk out their issues. Because at the end of the day, that's what families do. Oh, and I also hope they do it in front of their camera crew so that we get to see it go down on a future episode of KUWTK. It's not like they've shied away from discussing the book so far.