This Is How To Shop BITE Beauty The Lip Pencils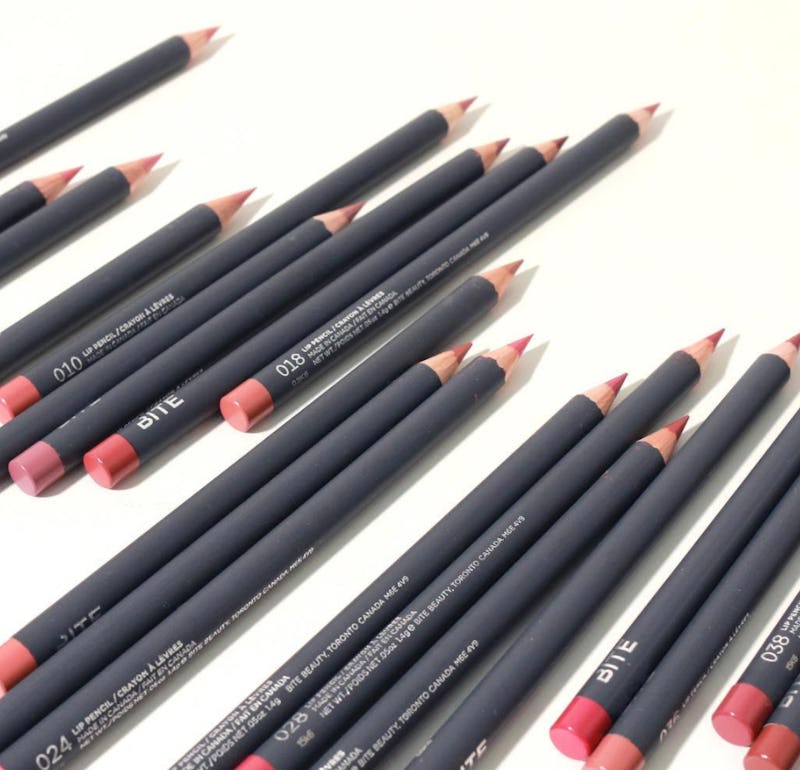 Makeup obsessives and lip product junkies love when a brand expands and adds new products to its shelves, be it digital or physical. BITE Beauty is sprawling right now. The brand, known for its lipsticks, has added lip liners to its repertoire of products. The creamy, BITE Beauty Lip Pencils are formulated with whipped shea butter so the sensitive skin around the mouth remains moist and hydrated. There are 22 neutral shades that are inspired by natural lips and are designed to be non-tugging and are beautifully pigmented. The BITE Beauty lip liners are available for $18 at Sephora. But is the entire range of colors available at Sephora locations? Are all of the hues shoppable online?
Here's the deal, so pay attention!
According to a BITE Beauty Insta post, all of The Lip Pencil shades are available for purchase online at Sephora.com. However, a selection of shades are available in Sephora stores.
So you will likely be best served by browsing online for the color that best suits you and your pout. But if you happen to be cruising the Sephora aisles, you should hit the BITE Beauty kiosk to test the available liners for yourself.
Below is the post confirming the The Lip Pencil purchasing options.
You can witness just how creamy these lip liners are in the video posted above. The Lip Pencil can be used to trace and fill in the surface of the lips, giving lipstick a matching base to adhere to. But honestly, judging from this clip, you could veritably use the liner as your lip color. Line 'n' go, yo!
This Insta is everything! That pigmentation, though! The brand once again notes that not all shades are in stores.
You can shop to your lips' content online.
No silicone and whipped shea butter? BITE's The Lip Pencil is a dream. I love the precision that a lip liner allows for. But I hate when the sharp, tough formula tugs at gentle lip skin or when it skips during application.
BITE is pretty much eradicating those problems with their lip liners.
Images: BITE Beauty/Instagram (5)