Niya From 'The Toy Box' Is More Than Just A Doll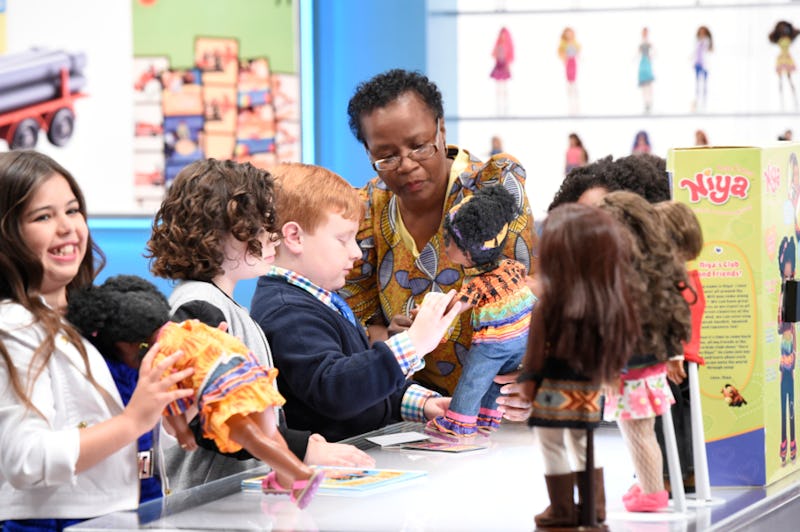 Jeff Neira/ABC
Several series have tried — and failed — to replicate the magic of Shark Tank over the years. However, ABC, the network on which Shark Tank first premiered and continues to air, has a new reality series that just might equal or surpass that show's fun. The Toy Box makes its series premiere on Friday, April 7 at 8 p.m. ET, and it'll feature the new toy creations of passionate inventors from all across the country. One of the products to be featured in the premiere episode of The Toy Box is the Niya doll. This toy is so cute and inspiring, you'll definitely want to know if you can buy Niya now.
But Niya's creator won't just be hoping to impress viewers at home with her toy; there's also a competition at hand on The Toy Box. In each episode, inventors will present their toy concepts to a group of mentors that includes Dylan's Candy Bar owner Dylan Lauren, toy guru Jim Silver, and Pixar creative director of consumer products Jen Tan. If the experts give the toy the thumbs up, it goes on to face a panel of tough, no-nonsense judges, aka a bunch of kids you've probably seen on TV before. The judges decide which toys will move on to the finals with one inventor eventually taking home the grand prize of having his or her toy made by Mattel and exclusively sold at Toys "R" US.
The Niya doll will be just one of five toys featured in Friday night's premiere episode of The Toy Box, so does it have what it takes to grab the judges' attention and make it far in the competition? Well, we'll have to wait and see how the Niya doll fares on The Toy Box, but once you get to know a little bit more about the product, you definitely won't forget it.