Every Look Caroline Flack's Worn On 'Love Island' & Where To Get It (You're Welcome)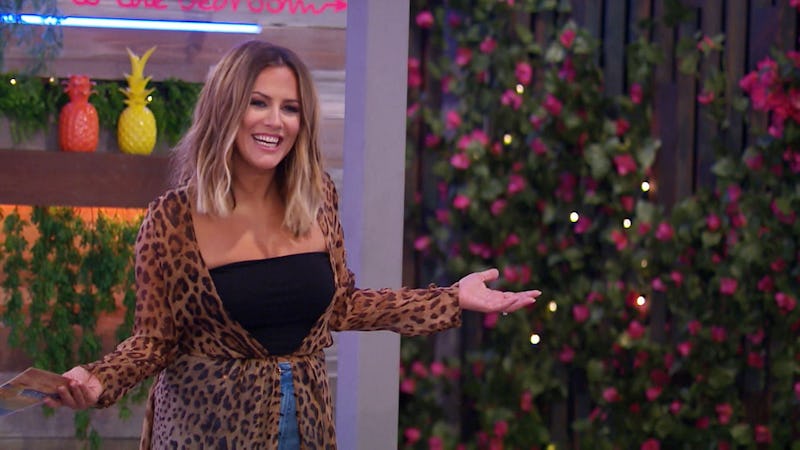 ITV/Shutterstock
Love Island would be nothing without the people behind it. Obviously, there's the man behind that voice, Iain Stirling, but none of us can forget the show's host, Caroline Flack. Loved for her dramatic appearances, the presenter has also stepped it up in the style stakes this season. And all of Caroline Flack's Love Island outfits are worth paying attention to if you're still looking for a holiday wardrobe.
The 38-year-old seems to have made less appearances than in previous years but is still killing it fashion-wise each and every time. Luckily for us, most of her looks come straight from the high street. Of course, a few are way out of my budget but let a woman live a little.
Studying Flack's various outfits has also let me into a little secret. She may be getting most of her stuff from the high street but the fact her clothes look so good is down to her stylist Nisha Grewal. As well as sourcing and fitting Flack's clothes, she revealed to OK! that several outfits had been customised from jumpsuits or maxi dresses into much shorter styles.
Since Meghan Markle has most of her wardrobe tailored to fit her body, I've already looked into the associated costs that come with this. And it's not as much as you thought.
So if you want to seriously up your game, consider booking an appointment with your local sewing maestro. Alternatively, buy Flack's looks straight from the store. Here's exactly where to start looking: