'Bachelor' Star Cassie's Sister Michelle Is Famous In Her Own Right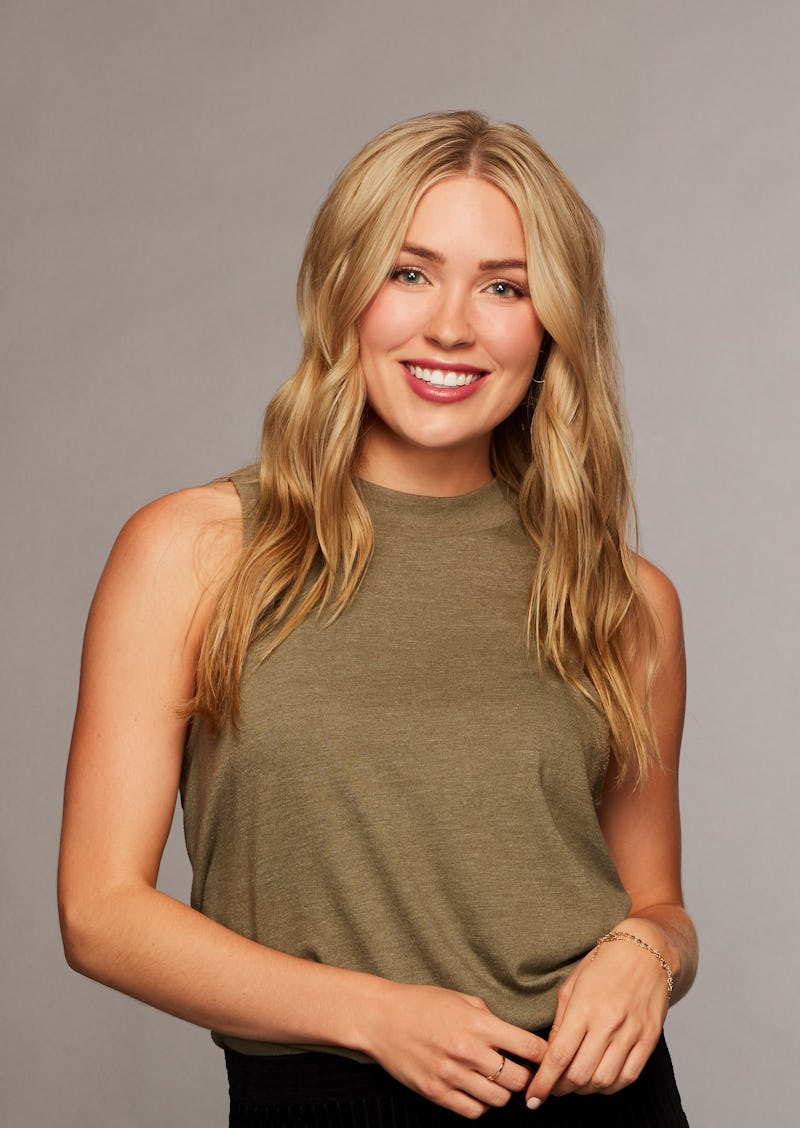 Craig Sjodin/ABC
Bachelor contestant Cassie Randolph may be on a TV show, but she isn't the only star in her family. Cassie's sister Michelle Randolph is an actor, and Michelle is dating another actor, Gregg Sulkin. You may know Sulkin from Hulu's The Runaways, MTV's Faking It, or the Disney Channel classic Wizards of Waverly Place, where he played a werewolf named Mason Greyback.
Michelle is not quite as well known in the film and TV world yet, but she does have a couple of roles under her belt, according to her IMDB. These include a role in the 2017 horror movie House of the Witch and an ION channel Christmas movie called A Snow White Christmas. In that one, Michelle played Blanca Snow, the main role and a twist on the classic Snow White character. She's also in the upcoming film 5 Years Apart, which is about two estranged brothers who finally meet after being born five years apart on the same day. Michelle plays someone named Brie in that movie.
Cassie is so supportive of her sister and recently posted about Michelle's starring role in A Snow White Christmas. "So proud of you my little twin @michellerandolph," Cassie wrote on Instagram. "Most adorable Snow White I've ever seen ... I want to fold you up and keep you in my pocket forever ily."
Family is clearly important to Cassie, and the evidence is all over her Instagram. To start, there are a ton of pictures of her with Michelle.
In the above photo, Michelle was headed out of town and Cassie joked in the caption that her sister should pack Cassie in her bag for the trip. Cassie also captioned the below shot of the duo, "Forever and ever my partner in crime."
Cassie doesn't just post about Michelle on social media, though. She's close with the rest of her family too. In fact, Cassie said in her ABC bio that "the one thing she wouldn't do for love is turn her back on her family."
She can also be seen with her brother, Landon, on Instagram:
And hanging with her mom:
These days Cassie has to share her sister's time with Sulkin, but the two seem on good terms. Cassie even tagged Sulkin in one photo of the two sisters because what looks like a billboard for his show The Runaways is in the background. "Hahaha with the tag!" Sulkin commented on the photo.
It's not known how Michelle and Sulkin met, but they went public with their relationship on Instagram in October 2018, according to Us Weekly. The outlet reported that long before he started seeing Michelle, Sulkin dated Bella Thorne for over a year before they parted ways in 2016.
But Sulkin isn't looking back, because these days his Instagram is filled with photos of Michelle. "Thank you for coming into my life and making it better. I love you," Sulkin wrote on a selfie of him and Michelle roasting marshmallows in October.
He also posted a holiday tribute to Michelle on Dec. 25. "Merry Christmas @michellerandolph. Thank you for your kindness & warm heart," he captioned a photo of the pair.
Since Cassie and Sulkin both follow each other on Instagram, it seems like Sulkin has the sister stamp of approval. That's really the most important thing considering how close these two sisters are. And, who knows? Maybe Cassie will get to bring Colton on a double date with them some day!