Cate Blanchett's Style Was Missed At The Oscars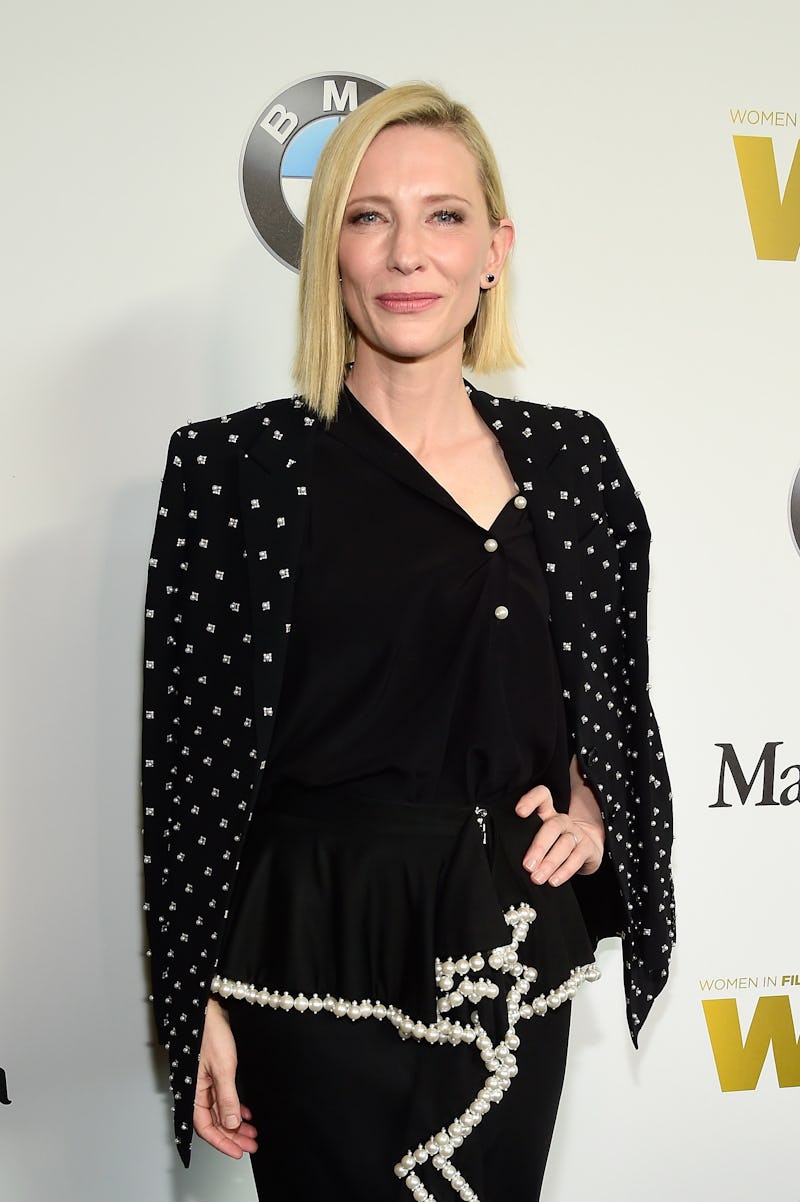 Frazer Harrison/Getty Images Entertainment/Getty Images
Cate Blanchett's red carpet style is nothing short of amazing. Having walked her fair share of red carpets throughout her illustrious career, she's become a total pro at dressing for movie premieres, award shows and charity galas. So it was a little disappointing that we didn't get to see Cate Blanchett on the 2017 Oscars red carpet this year.
Blanchett is not nominated for any Academy Awards in 2017, so I'm really not surprised that she didn't attend the event, but let's face it, she's Cate Blanchett and she can do what she wants. Plus, she's been nominated for and won so many awards, so she probably doesn't feel the pressure to attend when she isn't up for any Oscars. She's probably watching them at home in her pajamas like the rest of us.
Blanchett has attended the Oscars eight times over the years, winning awards for Best Supporting Actress in Aviator in 2005, and Best Actress for Blue Jasmine in 2013, and being nominated several other awards throughout the years.
Cate's past Oscars ensembles over the years have always been great, often choosing pretty gowns with a little artistic flair, so I'm definitely bummed that she skipped the 2017 Oscars red carpet. But I know that she will make her triumphant red carpet return soon, so I'll just have to wait until then.
Blanchett wore this pretty yellow Valentino dress while accepting her very first Oscar.
Blanchett accepted her Oscar in 2014 while wearing this beautiful gown. It's dresses like these that make me wish she was at the 2017 Oscars.