Nev Schulman & Laura Perlongo's Wedding Sounds So Romantic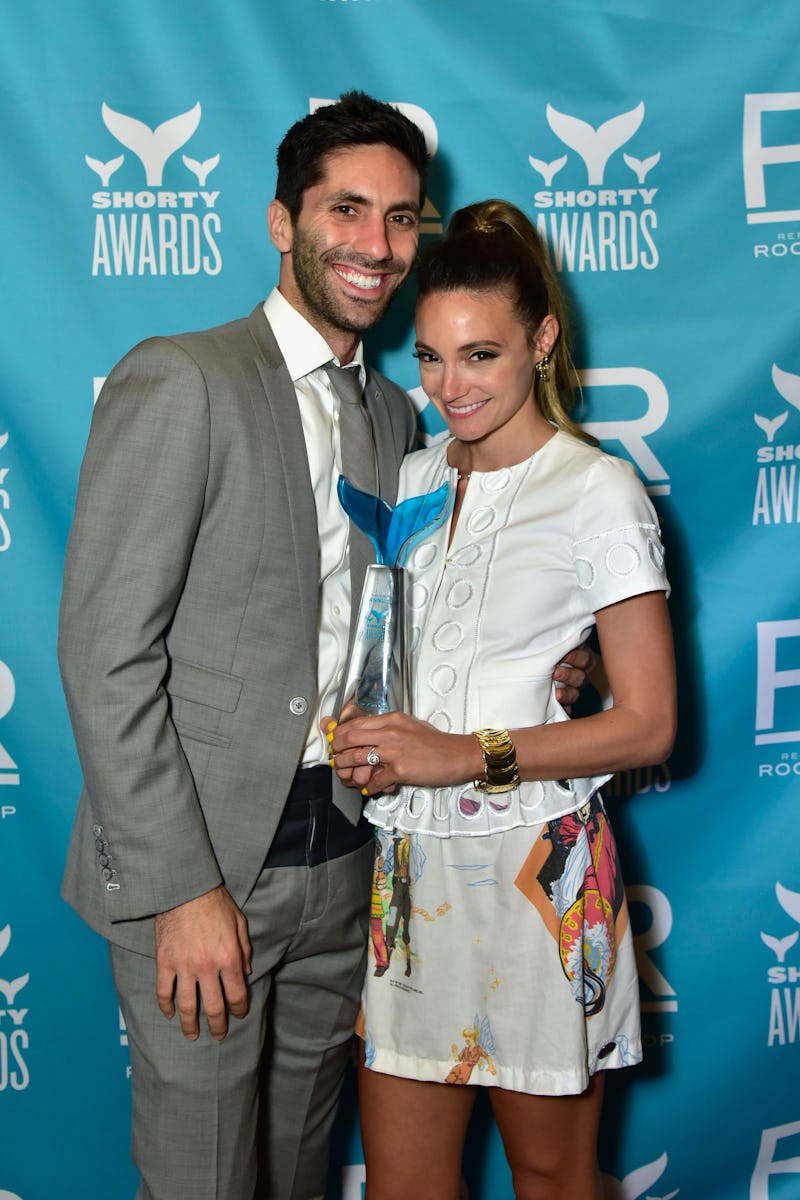 Eugene Gologursky/Getty Images Entertainment/Getty Images
Nev Schulman may make his living by dealing with some pretty dramatic online relationships, but that doesn't mean the Catfish: The TV Show host doesn't deserve a happy ending of his own. On Saturday, Schulman and Laura Perlongo officially tied the knot, and the details of the pair's East Hampton wedding sound unbelievably sweet.
People reported that Schulman and Perlongo exchanged vows during an intimate ceremony in his father's backyard. Their 9-month-old daughter Cleo reportedly acted as the flower girl for the ceremony, while YouTube personality Casey Neistat helped officiate.
The start of the pair's relationship dates back to 2015, and Schulman commemorated their two-year anniversary back in June with a sweet Instagram slideshow of three photos of the two laying in bed together. The caption read,
"From the first day I woke up next to you, I've wanted to do it every day for the rest of my life. Thanks for all the love and laughter, patience and forgiveness. It's been a wild 2 years. Life can be a lot of things, and there's nobody I'd rather skip through it with."
Just under a year after their relationship started, they announced that they were expecting their first child together via Instagram. Perlongo opened up about finding out she was pregnant in a heartfelt post on ATTN, in which she discussed her initial conversation with Schulman after sharing the news and the reactions she received from friends and family. A few months later, the couple revealed they were engaged.
Perlongo walked down the aisle on Saturday in an Inbal Raviv gown, according to People. Meanwhile, the groom wore a tuxedo that little Cleo likely helped him picked out, based on one of his recent Instagram posts where the toddler is seen shopping with her dad.
Schulman's Catfish co-host, Max Joseph, is said to have been one of the handful of people that gave a toast to the newlyweds after they shared their first dance by the pool. How cute is that?
"I never imagined I could be this happy," Schulman told People in a statement. "Marrying the woman of my dreams and having our beautiful daughter there with us! I'm a very lucky man."
Congratulations to these newlyweds!