Celebrities React To The Ariana Grande Concert Attack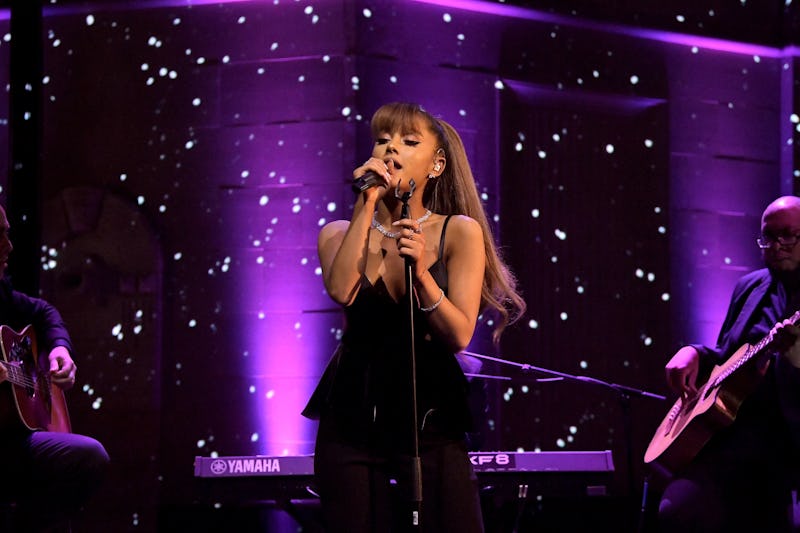 Charley Gallay/Getty Images Entertainment/Getty Images
Shortly after the news broke that there had been an explosion at an Ariana Grande concert in Manchester, England many turned to Twitter to show their support for those who had been hurt in the blast. NBC News reported that 22 people, including children, were killed in a suicide attack after Grande's concert at the Manchester Arena. Eighteen-year-old Georgina Callander is the first victim to be identified. According to the New York Times, the Islamic State had claimed responsibility for the bombing, which has reportedly left 59 injured, including some who "suffered life-threatening injuries." Others are still reported as missing at this time. The bomber reportedly died in the attack, but a 23-year-old man was arrested in Manchester in connection with the bombing. No further details have been released about this man at this time.
While new information about the bombing, which the New York Times reported was the deadliest terrorist attack in Britain since 2005, is still coming in, celebrities have been using Twitter to show their love for everyone in Manchester who has been affected by the tragic event, including Grande, who tweeted on Tuesday that she was "broken. from the bottom of my heart, i am so so sorry. i don't have words."
Ariana Grande
Lorde
Chrissy Teigen
Selena Gomez
Nicki Minaj
Harry Styles
Taylor Swift
Anna Kendrick
Chris Evans
Dwayne Johnson
Katy Perry
Demi Lovato
Fifth Harmony
Camila Cabello
Pink
Halsey
Lena Dunham
Sabrina Carpenter
Questlove
Kristin Chenoweth
Justin Timberlake
Zoe Saldana
Niall Horan
Kim Kardashian
Rita Ora
Kesha
Bella Hadid
Rihanna
Ashley Benson
Liam Payne
Victoria Beckham
Sam Smith
James Corden gave an emotional tribute to Manchester in his Late Late Show monologue that ended with him saying, "We'll all go to bed holding our little ones even tighter this evening." It's advice that we should all take.