Chance The Rapper Gives Back In A Huge Way... Again!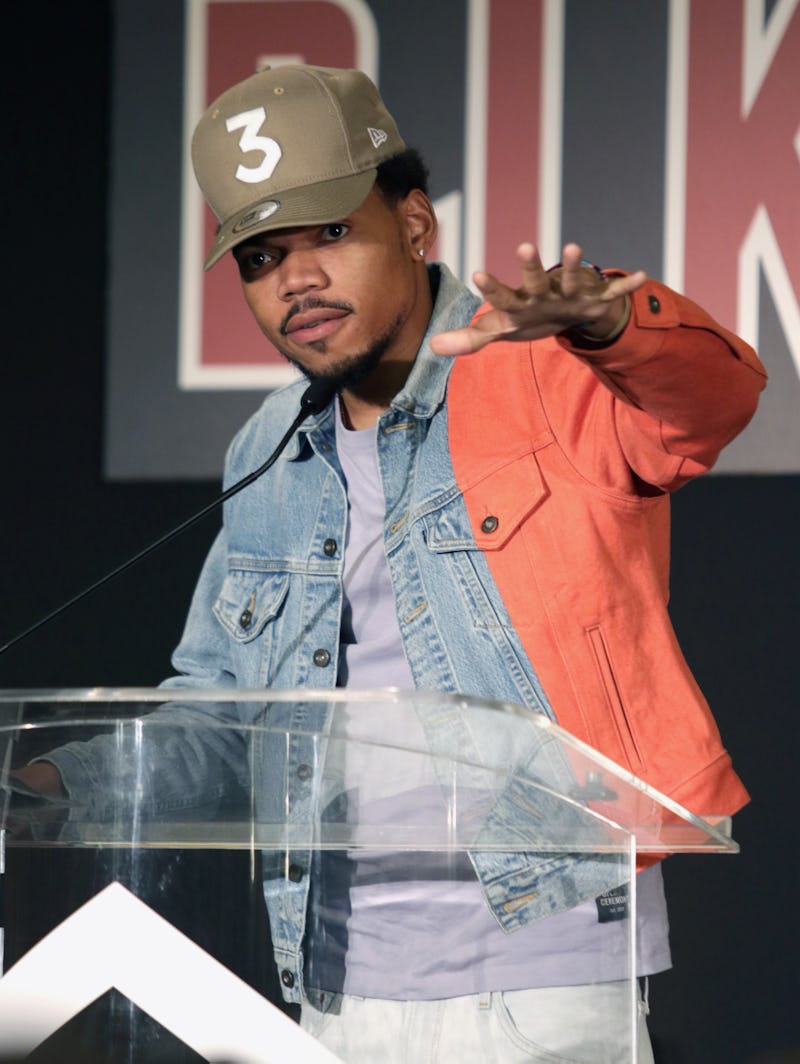 Jerritt Clark/Getty Images Entertainment/Getty Images
Out of the many young artists who have made waves in recent years, Chance the Rapper has been one to consistently back up what he is passionate about and, in a couple of senses, put his money where his mouth is. Since the beginning of his career, Chance has been outspoken and devoted to social issues, particularly those of helping the homeless and bringing awareness to gun control and education in his hometown of Chicago. Further proving his dedication to making a change, Chance the Rapper launched the New Chance Arts and Literature Fund, which will provide better arts programs for schools that need it the most. He undoubtedly is proving that he is a young artist who is serious about giving back.
Sure, many people in the spotlight speak out about charitable causes and their desire to make a difference, and that's great and something we could always use more of. With Chance, though, he always pulls through and goes above and beyond, which is extremely inspiring. Chance is also only 23 years old and to see the amazing strides he's made for his community in such a short time only shows that he has a very promising future as a social figure.
Announcing the fund, on Friday, March 31, Chance held a press conference at Robeson High School in Chicago, which was streamed across several social media platforms. Per Rolling Stone, the rapper said during the conference,
"We all know the Illinois education system is one of the most underfunded in the nation. I'm excited to announce the creation, in collaboration with the Children's First Fund, of the New Chance Arts & Literature Fund ... We are committed to giving the kids as much as we can."
He went on to say that the fund would be working hand-in-hand with his non-profit, Social Works, which will "work to identify CPS schools in most dire need of a better arts program."
In just the few hours following his announcement, Chance has received major support via social media. And, as he mentioned in his announcement, the Chicago Bulls have already donated $1 million to New Chance. How's that for influence?
With his actions so far, Chance the Rapper is truly setting a precedent for young artists who really hope to make a change in their community and their country as a whole. The formation of the fund comes not long after Chance donated $1 million of his own to Chicago Public Schools. This followed a meeting Chance had with Illinois governor Bruce Rauner on the subject of public school funding. Disillusioned with the outcome of the meeting, Chance decided to do more, and I have no doubt that these steps are only the beginning of his career beyond music. President Chance might happen one day, just wait and see.