Channing Tatum Has Dance-Offs With His Daughter That Sound Absolutely Adorable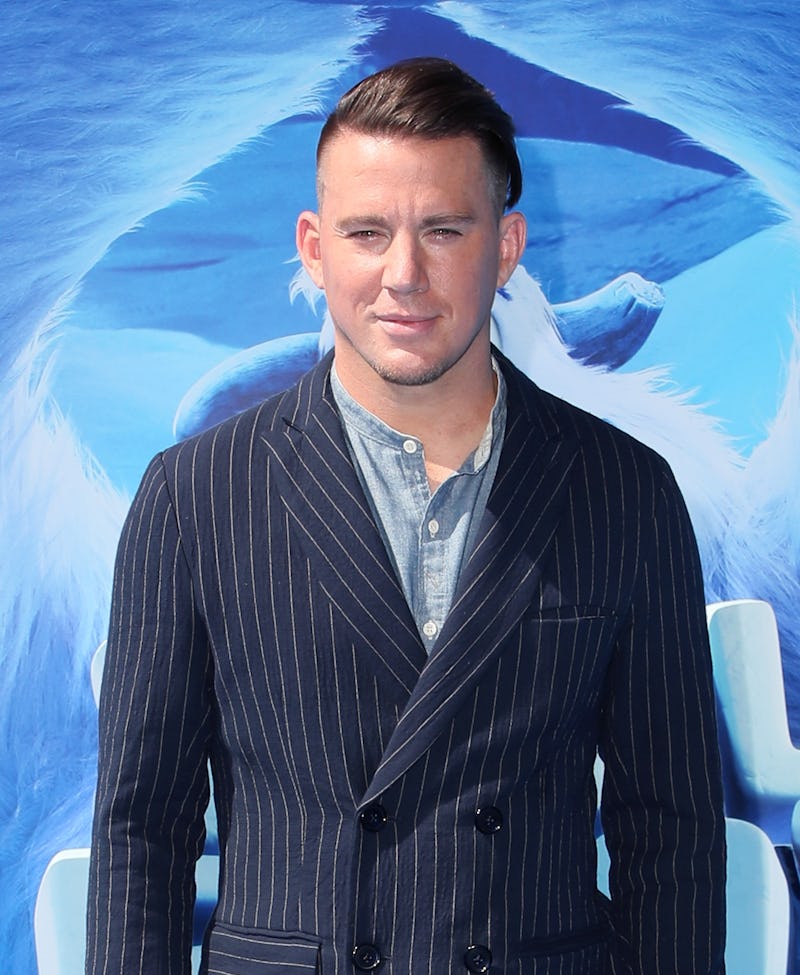 David Livingston/Getty Images Entertainment/Getty Images
Channing Tatum definitely hasn't left his Step Up days behind him, if his latest interview with E! News is any indication. According to the interview, Channing Tatum has dance parties with his daughter Everly. And this totally sounds like the cutest thing ever.
During the premiere of his film Smallfoot, Tatum revealed that his daughter inherited some of her parents' dance moves. "She's always had dance moves," he said, "She does her own dance moves. I don't know where she gets them, but she's been doing them since the day she came out."
As it turns out, the actor himself gets in on the dancing fun, too. In fact, he and his daughter are all about a good dance party. "We have dance-offs almost every day at some point," he told E! News. He also related that the two of them love to bust a move during the theme song of some of their favorite TV shows. Tatum said that once those songs come on, "It's dance party time... We get down."
Given that the 21 Jump Street star has an extensive dance background, after showcasing his moves in Step Up alongside his ex, and Everly's mother, Jenna Dewan, it's no surprise that his little one's caught the dancing bug.
In case their dance-offs weren't enough to show you that Tatum has the most adorable bond with his daughter, all you need to do is head over to his Instagram page to see that fact for yourself. Recently, he posted a photo of his daughter on the social media site and showed how proud he was of her. He wrote:
"So my daughter giving the lone [rock on emoji] sing at her school assembly today just confirmed what I already knew. She cool AF!! And that I will never even come close to how f-ing cool she is. I'm proud and feeling some pangs of dad dork growing."
Whether she's rocking on or dancing her heart out, it appears that little Everly Tatum is already on her way to being a superstar just like her famous parents. In addition to her cool side on display on her pop's latest Instagram pic, she also got to show off those aforementioned dance moves in a couple of clips that her mom, Dewan, posted back in May.
Considering that Dewan has an extensive dance background herself, it's only natural that the mother-daughter duo would show off their dancing skills at some point. On May 13, the gals celebrated Mother's Day in style by having a little bit of fun in the dance studio. In numerous boomerang clips that she posted, Everly and Dewan could be seen doing leaps and twirls side-by-side, proving that the youngster definitely inherited some of her parents' dancing abilities.
It's so fun to hear about Tatum having some dance battles with his daughter. Seeing as though he's not afraid to highlight Everly's coolness on Instagram, and her moves were already on display on Dewan's Instagram, maybe the Logan Lucky star can post some adorable videos of his own family dance-offs sometime in the future.