Channing Tatum's Essay Should Be Required Reading For Dads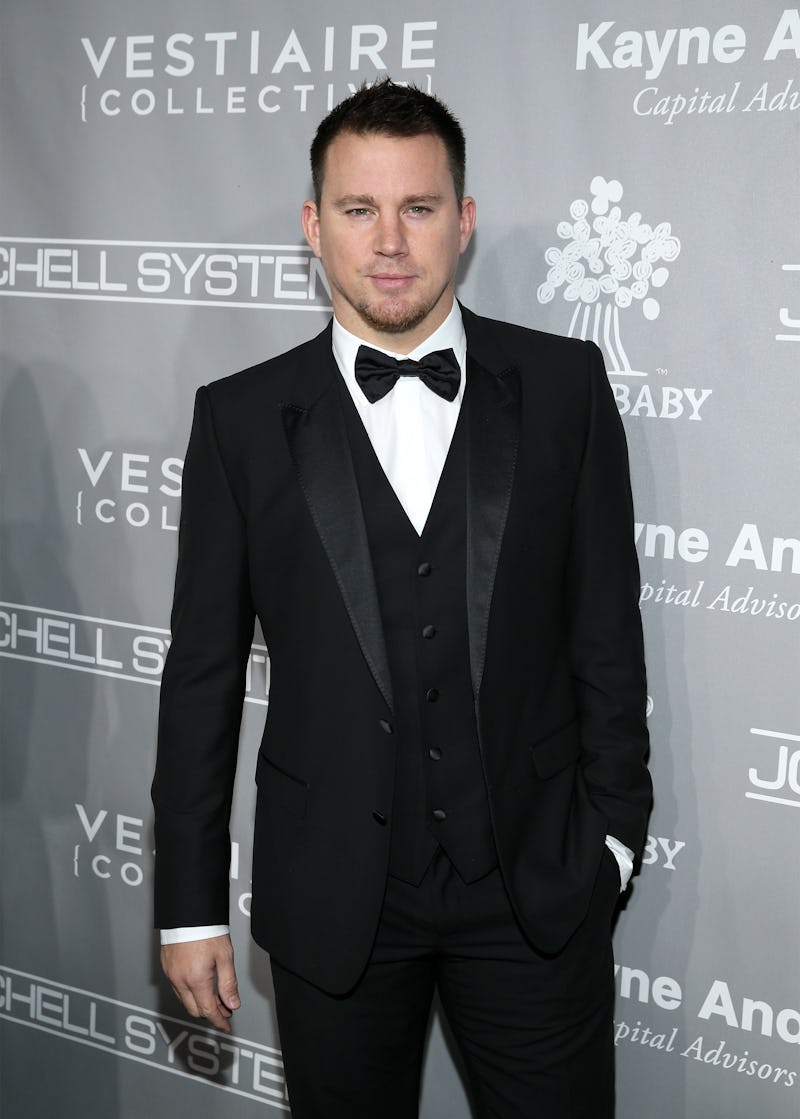 Phillip Faraone/Getty Images Entertainment/Getty Images
Prepare to swoon over Channing Tatum, and not because of his Magic Mike moves. Tatum penned an essay for his daughter for the June issue of Cosmopolitan, and his dreams for his child are so beautiful they will make you proud to be a fan of the actor. The essay is all about defying gender expectations and the kind of world the 37-year-old wants his daughter, Everly, with wife Jenna Dewan, to grow up in.
In the essay, Tatum writes,
"My highest hope for her is just that she has the fearlessness to always be her authentic self, no matter what she thinks men want her to be."
Tatum wants his toddler daughter to look not to the world for answers, but to herself, and also to the incredible example her mother is setting for her. The actor knows a big part of the appeal of Cosmopolitan is reading up on dating and love advice, but he revealed the sexiest thing that Dewan ever did was disregard all the "rules" about relationships by declaring her love for him first. He wants Everly to have the same kind of ferocity, and to be "expectation-less with her love."
While some dads still fall into the misogynistic trap of talking about chasing off their daughter's future boyfriends or joking that they will hurt anyone who breaks their kid's heart, Tatum is refreshingly open and honest about the idea that his daughter will one day fall in love. He writes that when the time comes for her start exploring her sexuality and dating, he wants only for her "to ask herself what she wants and feel empowered enough to act on it."
Tatum seems to be keenly aware that his daughter will be growing up in a world where women are more and more likely to challenge societal standards, and he couldn't be happier. The star is launching a Magic Mike live show in Vegas, and one of his primary goals is to create a space where women feel free to express their sexuality.
"I want women to feel what it's like to exist in a world where men really listen to them, where they treat them like goddesses, and where they can feel comfortable and proud to express the full force of their sexual energy together," Tatum wrote in Cosmopolitan. "I want them to experience a place where they are much more than enough."
It's clear Tatum is not only committed to helping change the world for his daughter, but to raising her in an environment full of love and support where she never has to doubt that her voice matters.