Chelsea Clinton Says Kavanaugh's "Nakedly Partisan" Testimony Made Her Oppose Him More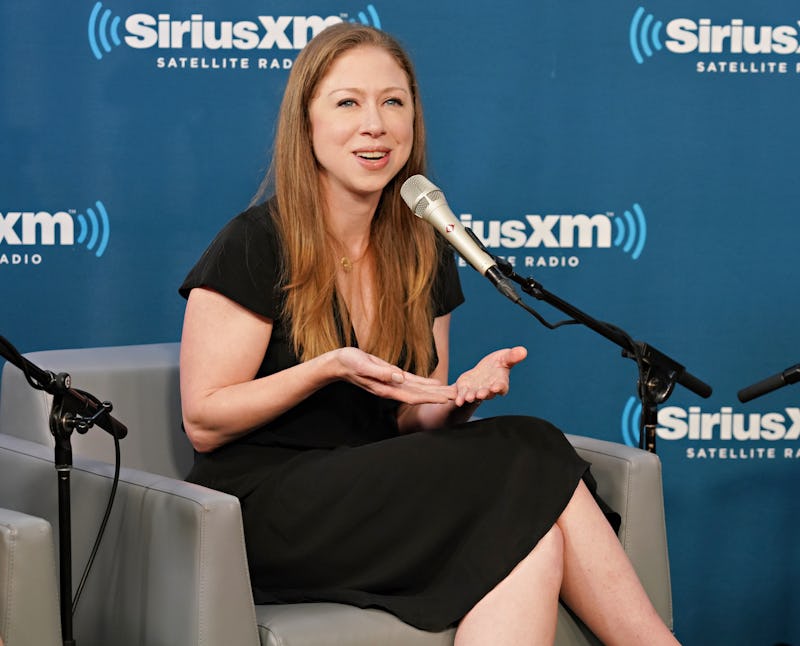 Cindy Ord/Getty Images Entertainment/Getty Images
In an interview with CBS This Morning on Wednesday, Chelsea Clinton slammed Brett Kavanaugh's "nakedly partisan" conduct in front of the Senate last week. The former first daughter added that although she's always opposed the embattled Supreme Court nominee due to his judicial philosophy, her feelings have recently intensified due to "how political he has become."
"To me, what was so troubling was how nakedly partisan he was, and I think the principle of judicial review being absent of partisanship is still really important," Clinton said of Kavanaugh. "I just don't think that that is healthy as a dynamic on the Supreme Court, or really, candidly, any court."
Dr. Christine Blasey Ford is one of several women to accuse Kavanaugh of sexual misconduct. She alleges that Kavanaugh sexually assaulted her when the two were teenagers; Kavanaugh has denied all the accusations, and both Ford and Kavanaugh testified in front of the Senate Judiciary Committee last week about her specific allegation.
During his opening statement, Kavanaugh said that Ford's accusation were nothing more than "pent-up anger about President Trump and the 2016 election." He claimed that the controversy over his nomination was fueled by "revenge on behalf of the Clintons and millions of dollars in money from outside left-wing opposition groups," and criticized Democrats on the Senate Judiciary Committee of launching a "grotesque and coordinated character assassination" against him.
Clinton addressed Kavanaugh's disparaging and seemingly erroneous shout-out to her family in her interview with CBS Wednesday.
"I just thought, oh my gosh, we loom so much larger in your mind than you loom, at least, in mine," Clinton said. "I don't think I'd heard his name until he was nominated weeks ago."
Clinton isn't the only one to specifically criticize the partisan attitude Kavanaugh adopted during his opening statement to the Senate. Benjamin Wittes, a friend of Kavanaugh who'd previously supported his nomination to the Supreme Court, retracted that support on Tuesday, and like Clinton, Wittes cited Kavanaugh's "naked" partisanship.
"[Kavanaugh's] opening statement was an unprecedentedly partisan outburst of emotion from a would-be justice," Wittes wrote at The Atlantic. "I cannot condone the partisanship—which was raw, undisguised, naked, and conspiratorial—from someone who asks for public faith as a dispassionate and impartial judicial actor. His performance was wholly inconsistent with the conduct we should expect from a member of the judiciary."
The Senate plans to vote on Kavanaugh later this week. It's currently unclear whether he has the votes to pass, as several key senators remain undecided on his nomination.
During her interview on CBS, Clinton acknowledged that her opposition to Kavanaugh "is kind of rooted in policy," but said that she's since become "even more intense in my feelings because of how political he's become."
Clinton also addressed a speech President Trump gave in which he mocked Ford to a cheering audience of supporters.
"I hope this isn't an old fashioned belief: I don't think the president should be mocking anyone," Clinton said. "I don't think he should be mocking Dr. Ford, I don't think he should be mocking a Gold Star family, I don't think he should be mocking a disabled reporter. I just don't think that is behavior becoming of our president."
Disclosure: Chelsea Clinton's husband Marc Mezvinsky joined Social Capital, an investor in Bustle Digital Group, in mid 2017 and joined the Board of Bustle Digital Group in early 2018.