This New 'Bachelor' Contestant Looks Exactly Like Olivia Caridi & It's Eerie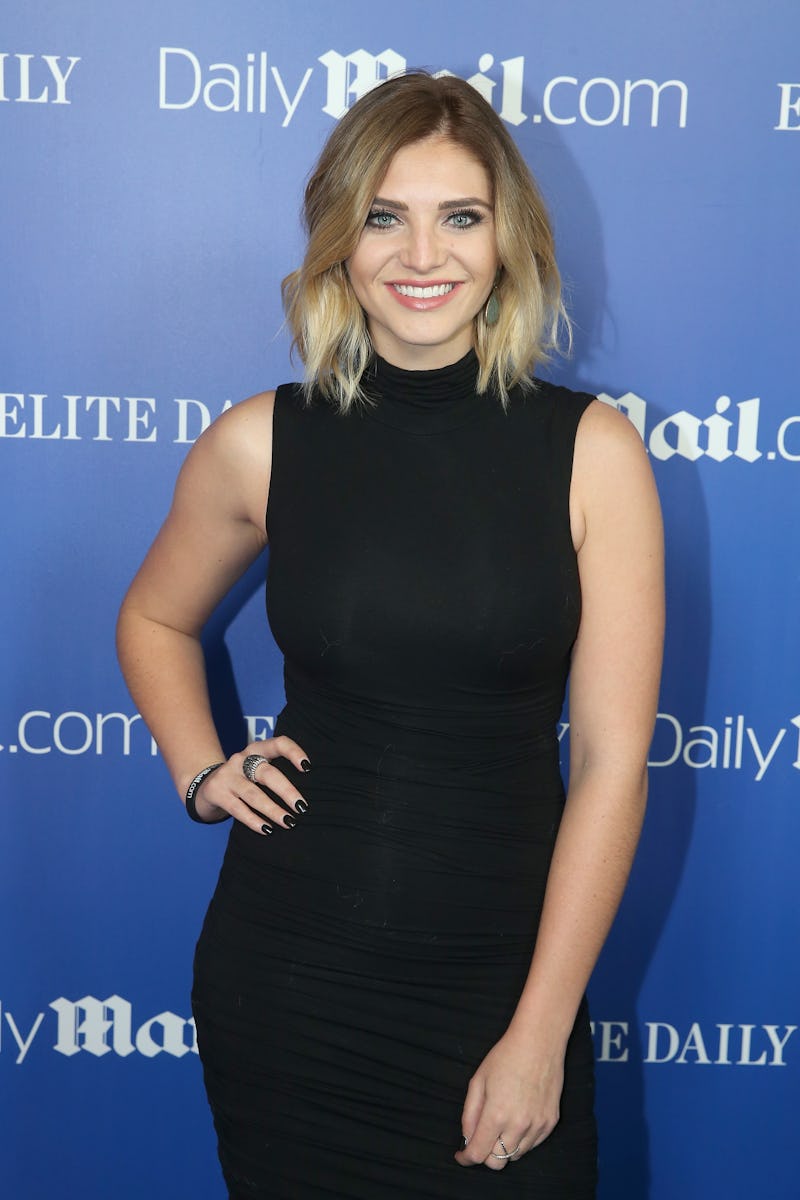 Rob Kim/Getty Images Entertainment/Getty Images
It's the most wonderful time of the year. You can wear your oversized sweaters again, holiday movies are playing on Hallmark — oh, and the new season of The Bachelor is drawing near. The contestants for Arie Luyendyk Jr.'s season were announced exclusively by People on Dec. 8 and, as is tradition in Bachelor-land, Twitter is abuzz with reactions, thoughts, and feelings. One woman in particular, though, is quite reminiscent of a past, much-talked-about contestant. It's pretty much impossible not to notice that Arie's Bachelor contestant Chelsea, a real estate executive assistant from Maine on the new season, looks pretty much identical to Olivia Caridi.
You might remember Caridi from Ben Higgins' season of The Bachelor where she didn't quite get the ring, but did become one of the most divisive women to ever be on the show. These days, Caridi is living in Nashville, working at CBS Radio and hosting a podcast. Plus, she still has a cool 177k followers on Instagram along so, clearly, her fan base has only grown since the show. Whether you were a huge fan of Caridi or not, though, it's hard to ignore that her resemblance with Chelsea is pretty darn uncanny.
Below is a photo of Caridi (advertising tea, as any good Bachelor alum does, of course). Caridi is known for her short, choppy (often wavy) blonde lob, and you'll find that this new Bachelor contestant is rocking a similar cut.
Below is Chelsea Roy, one of the new contestants on Arie Luyendyk Jr.'s season and, apparently, Caridi's long lost twin.
Opposite side part aside, it's hard to deny that these two women could definitely, at the very least, be related. Roy's Instagram account is similar to Caridi's, too, showing off modeling shots, OOTDs, and the supernatural ability to somehow always have a good hair day. Of course, I guess you could say almost all Bachelor contestants have that in common, but I digress.
While the two don't look exactly the same in every single shot, in many of them you can spot the resemblance. Some Twitter users are pointing out the resemblance as well.
"Olivia Caridi can't come to the phone right now? Why? Oh cause now she's Chelsea, 29, a real estate executive assistant from Maine trying to find love again on #TheBachelor," user Jen Silverman tweeted out. I couldn't have said it better myself.
Caridi is a little blonder than Roy these days, but the resemblance remains all the same.
Since Roy isn't quite as Bachelor famous as Caridi yet, she only has a modest 1,274 followers on Instagram at the moment (although she does have an impressive selection of modeling shots and seriously stinkin' adorable photos with her son). That, of course, will all change soon, as it always does in reality television and The Bachelor in particular.
In the meantime, we can all sit back, relax, and watch the tweets come in about whether or not people think the two women really look alike. Well, those tweets and the ones about how people really just wish this was Peter's season. Either or.
And, of course, regardless of any similarities, both women are gorgeous in their own ways and seem to be happy, successful, and ready to find love — and that's what being The Bachelor is all about, after all.