Chelsea Manning Snaps A Cheeky Selfie Outside The FBI Building — PHOTO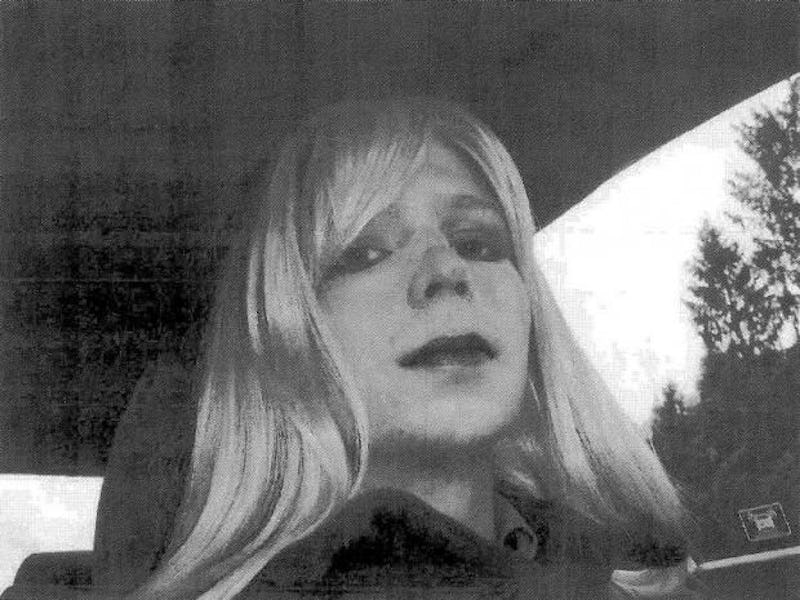 U.S. Army
A month after being released from prison, former Army intelligence analyst Chelsea Manning took a selfie near the FBI building in Washington, D.C., and posted it on Instagram. It was a bit of trolling that would make Pete Souza — Obama's former photographer who often posts pointed photos at President Trump — proud, given that the FBI was intimately involved in Manning's arrest in 2010.
"so, i was walking down penn ave in DC the other day, then i just HAD to snap a selfie with my friends at @fbi hoover building =P *snap*," Manning wrote in an Instagram post published Thursday.
Manning leaked hundreds of thousands of classified Army documents to WikiLeaks in 2010. An online acquaintance of Manning's, former hacker Adrian Lamo, reportedly gave chat logs of their conversations about the leaks to Army investigators, who in turn worked with the FBI to question Lamo and, ultimately, arrest Manning for leaking the classified material.
Manning was sentenced to 35 years in prison in 2013 after being found guilty of 20 charges, including violating the Espionage Act. However, President Obama commuted her sentence during the final days of his presidency, and Manning was released in May after serving seven years in prison.
Manning went by Bradley until 2013, when she announced that she is transgender and began publicly identifying as Chelsea. Manning's gender identity led to a protracted public debate about to what extent, if any, Army authorities were obligated to accommodate her transition.
Manning and the ACLU sued the federal government in 2014, arguing that the federal government was obligated to provide her with treatment for her gender dysphoria, and the next year, the Army agreed to give her hormone therapy. After a long legal battle — as well as a suicide attempt and a hunger strike — Manning also was allowed to have gender-affirming surgery.
Three days before leaving office, Obama commuted Manning's sentence. An anonymous White House official told POLITICO that Obama made the decision "to ensure that the sentence that [Manning] served is comparable to the sentence handed down to others who committed comparable crimes."
Manning joined Instagram shortly after her release, and now has over 55,000 followers.