People Still Want To Think Cheryl And Rita Ora Are Feuding Over Liam Payne & WTF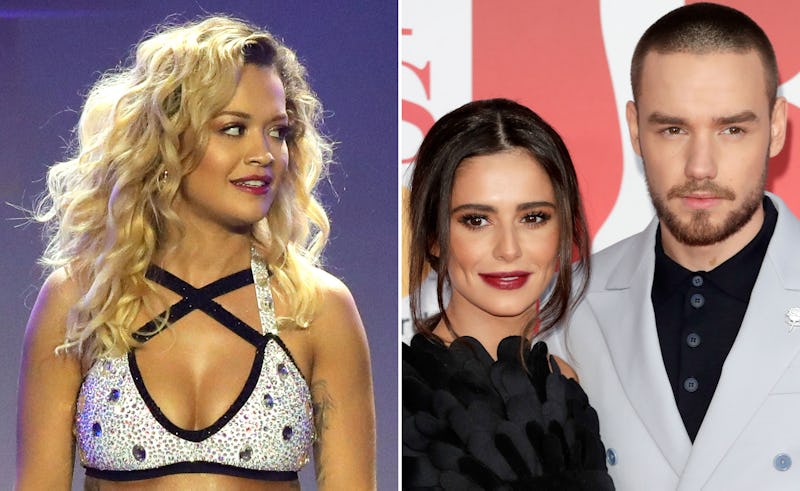 Andreas Rentz/Getty Images Entertainment/Getty Images/John Phillips/Getty Images Entertainment/Getty Images
Is it just me, or is the world really trying to create imaginary beef between Rita Ora and Cheryl? The two women seem to be pitted against each other at every opportunity, especially when it comes to Liam Payne, aka Cheryl's long-term boyfriend, and Ora's musical collaborator-turned-friend. But where exactly did this whole Cheryl, Liam Payne and Rita Ora thing start? And more importantly, why won't people let them be?
Let's take it from the top. Rumours of Ora, 27 and Liam, 24, being more than just friends first emerged among fans back in January after the pair released the video for their duet For You — the soundtrack for the third instalment of E.L. James trilogy, Fifty Shades Freed. At the time, a source told Closer: "Liam and Rita have been spending a lot of time working together recently, and they've even got plans to perform their song together in the US. They've been casual friends over the years and they're really looking forward to sharing the stage. They've been bouncing ideas on how they should perform the song together."
The source also suggested that while Cheryl, whom shares her infant son, Bear, with Payne, was really happy to see her boyfriend's career go from strength to strength, "she can't help but feel angry at some of the insinuations being made by others" about Payne and Ora. To make things worse, Ora was supposedly "cuddled up" to Liam at a GQ Men's Fashion Week Party in London that same month, all while Cheryl was at home looking after their baby, as reported in The Sun.
Speculations about Ora and Payne's so-called "cosy" friendship then took a whole new turn in February when the pair did the first live performance of their hit track together on Jimmy Fallon's The Tonight Show. Their stage choreography and undeniable chemistry sent viewers into a frenzy, especially at one point when it looked like they were about to kiss. Call me naive but personally, I think their steamy stage presences was purely for entertainment purposes. Let's be real, it's a very sexy song — not that you'd expect anything different from the soundtrack to a Fifty Shades film — and their choreography had to match just that.
Did they go over board? Maybe. But quite frankly, that's all down to a matter of opinion, and Cheryl clearly didn't seem too phased by it as she accompanied Payne to the Brit Awards just weeks later where the couple looked perfectly happy. She also sat in the audience and watched as he and Ora performed together once again, though this time things were kept a little bit more PG. It was also the night 2018 Brits host Jack Whitehall (and the rest of the British public) got a bit too much of an insight into Cheryl and Liam's bedroom antics. Two words: "Don't stop." Urgh, it's making me cringe all over again.
After that, the rumours about Ora and Payne seemed to be put to bed for a little while — the pair even kept their distance while performing on stage together to avoid any further accusations. However, things were picked back up when Ora posted a picture of herself and Liam on Instagram on June 16 after the two had performed together at K-FEST. In the caption, she wrote: "Thank you @k1047 for having me at your Kfest this year and also my partner in crime @liampayne also on the bill so it was only right to perform For You together! Thank you Liam so much fun as always! Love! [sic]". Her comments were soon flooded with fan reactions, with many expressing that the two should be a couple, as reported in The Daily Star.
While Cheryl is yet to comment on the rumours, Ora recently spoke out about the situation. Speaking to the Evening Standard, the singer explained that she "never meant for the Liam Payne duet to cause any trouble for him and Cheryl."
"I obviously tried to respect Cheryl and everything that was going down at the time," she said, referring to a "tense" time in the couple's relationship that Liam had previously shared with ES Magazine. "I was very professional, as was Liam, and I completely stayed out of it. We had one goal — to promote the single, and we did just that."
There you have it, things between Ora and Payne are strictly professional. As for her and Cheryl, something tells me Cheryl is too busy being a high-flying career woman and mother for any Internet-created drama. So can everyone just cut them some slack please?