Cheryl Had The Strongest Clap Back For Haters Slating Her 'X Factor' Performance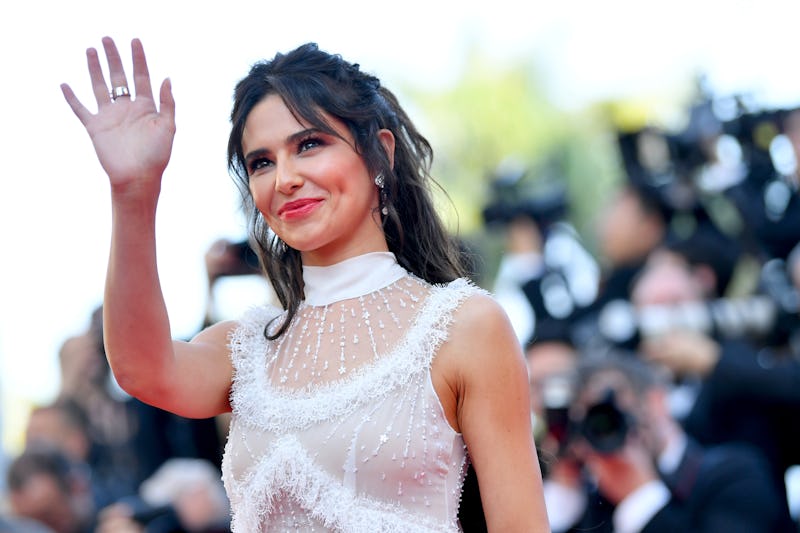 Emma McIntyre/Getty Images Entertainment/Getty Images
Cheryl recently made her long-awaited return to music with catchy comeback single "Love Made Me Do It". The song is the first track to emerge from her upcoming album, and the singer performed the new track live on The X Factor at the weekend. Despite a warm reception from loyal fans and the show's judges, some viewers were less than enthusiastic about the performance. And Cheryl has addressed criticism of her X Factor performance.
According to The Sun, the 35 year-old received some pretty harsh comments about her performance on social media, with one insider claiming that the former X Factor judge was left devastated at the reactions. However, Cheryl has since taken back control of the situation, and cleared up all the rumours circulating in the press since her first live performance in over four years. Speaking on Twitter, the singer said: "I wanted to start by saying thank you all so much for your lovely comments and support for my performance on Sunday. You may not have read about them but I definitely saw and felt them."
She continued "Having spent 16 years in the public eye I have always been accepting of people's opinions. Me personally, my music and performance are never going to be for everyone. And that's OK. I let a lot of things lie but the sheer level of unbalanced negativity towards me in the tabloid press these past few days has been quite frankly shocking and I need to address it. This level of relentless abuse should not be tolerated in any walk of life."
The Girls Aloud star then continued to hit back at comments made about her physical appearance. She said "From my appearance, my body size and shape to my performance and even dragging innocent people into this like they did to Nile Rodgers simply for a clickbait headline is totally uncalled for. It also gives the trolls a bigger voice and platform. What's even more surprising to me is that some of these people are the first to write that we should be being more socially aware and conscious of online bullying and mental health awareness. Is this any different?"
The singer ended her no-nonsense statement with a positive message to all of her supporters. It read: "So thank you all again for being strong minded enough to not be influenced by the negativity. Ps... I did watch my performance back and I LOVED IT."
Despite any negativity surrounding Sunday's performance, it seems that many more viewers have taken to social media to express how much they enjoyed the live rendition of "Love Made Me Do It."
As previously reported, the brand new single is the first cut from Cheryl's upcoming album. According to the Metro, fans can expect to enjoy the star's "vulnerable side" and gain insight into her personal struggles throughout the record. Producer Naughty Boy has revealed that the new music will be very personal. Speaking to the Daily Star, the music producer revealed, "It is 100% personal and it's about time people got to know the real Cheryl."
In spite of the occasional mean-spirited comment, last week X Factor viewers were reminded that Cheryl is both a fantastic performer, and one of the best female pop stars to emerge from the UK in recent years. So don't listen to the haters, Cheryl, and I for one am looking forward to your next era.