Chris Cornell's Daughter Covering "Hallelujah" Will Bring A Tear To Your Eye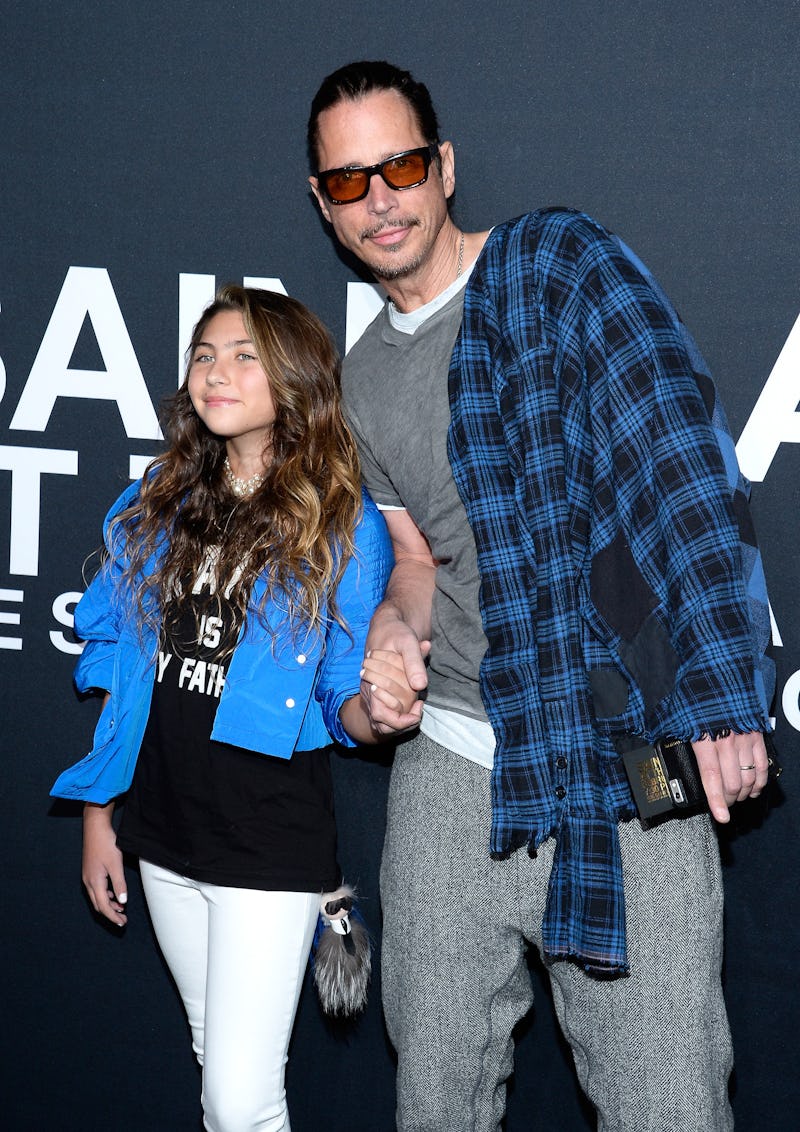 Kevork Djansezian/Getty Images Entertainment/Getty Images
It's impossible to grapple with the tragedy that is losing two great artists to suicide in such quick succession. But watching Chris Cornell's daughter sing "Hallelujah" in honor of her father and Chester Bennington is a step in the right direction. The Soundgarden lead singer tragically took his own life in May, and the Linkin Park frontman followed in July, and music fans have been reeling from the devastation. So when Cornell's 12-year old daughter, Toni Cornell, took the stage on Good Morning America on Friday, there wasn't a dry eye in the house.
The timeslot was initially supposed to be filled by Linkin Park, but the band understandably cancelled their tour dates and other commitments after the jarring loss of Bennington. So instead, Toni joined the band OneRepublic for a devastating rendition of Leonard Cohen's "Hallelujah." Standing in front of the weeping crowd, she solemnly and beautifully paid tribute to her late father and his late friend, and it's truly impossible to get through without crying.
The connection between Cornell and Bennington was already heart-rending, with the latter taking his life on the former's birthday, but this performance drives it home even further. It feels like an incredibly generous gesture on Toni's part of allowing the audience to grieve with her.
The song is particularly meaningful because it's the one that Bennington himself performed at Cornell's funeral in May, so the fact that Toni was able to get through it is a testament to her strength. In advance of the show, she told GMA, "It's an honor to perform this for my dad and for Chester and to sing for them." But the real honor is for the audience, who got to watch her clear-voiced performance.
Toni offered fans an invitation to all mourn together, and we can all take an example from this young girl of how to process emotions and move forward in the face of tragedy.