Chris Evans' 2017 Oscar Date Is His Sister Again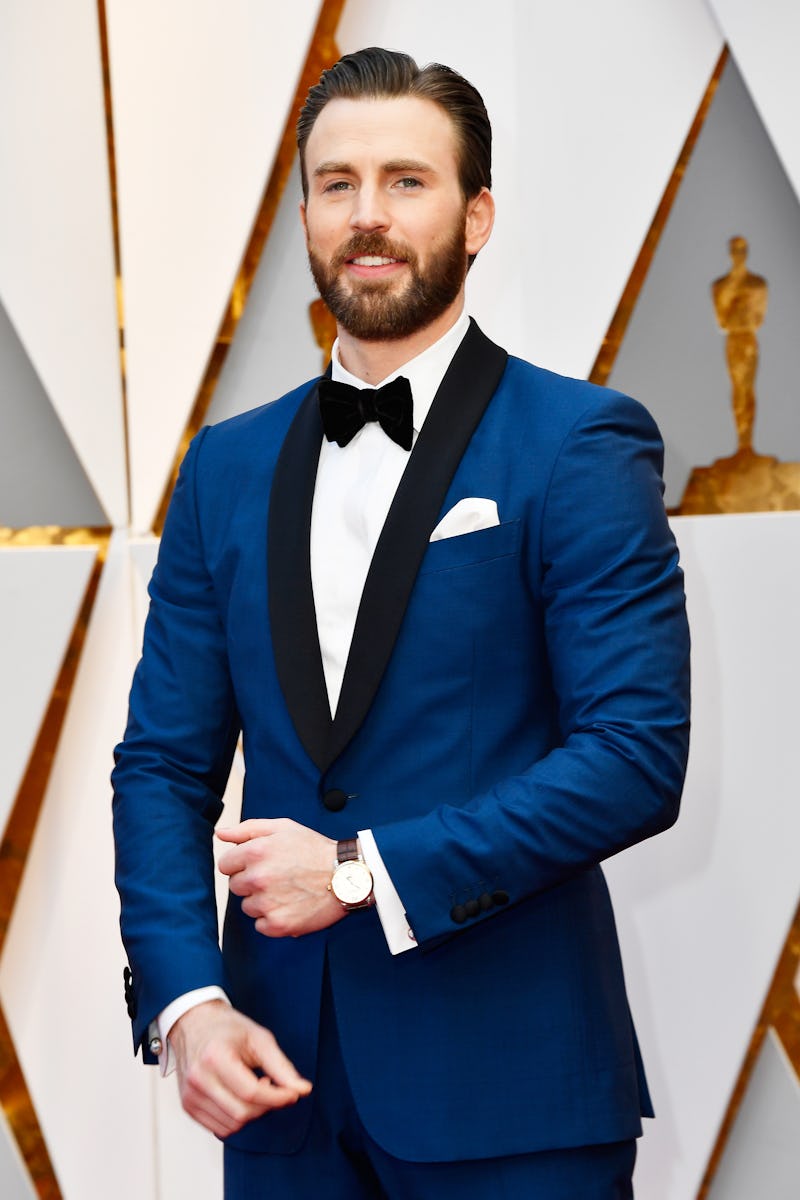 Frazer Harrison/Getty Images Entertainment/Getty Images
On the big screen, Chris Evans is superhero Captain America, but on the 2017 Oscars red carpet on Sunday night, he was a sweet date. Chris Evans' 2017 Oscar date is his sister once again, continuing his trend of bringing his family to the Academy Awards. But even though he's done it before, it has not stopped being super sweet. At last year's Oscars, Evans brought his sister Carly and, this year, he brought his sister Shanna. The Captain America actor walked the red carpet in a stunning suit and Shanna looked lovely in a black gown.
In 2016, Evans brought his sister Carly and even gave a shout out to his sister's children during a red carpet interview. Aww. So far, Evans has been not appeared during E! or ABC's red carpet coverage for an interview, but photos have surfaced of the actor walking the red carpet with his sis, who looked like she was rocking it like a total celeb. As for Evans, he looked like a proud sibling sharing a special moment with one of his family members. In 2013, the actor brought his mother, Lisa, as his date to the Academy Awards, so his Oscar dates have extended beyond his sisters in the fam.
In addition to spending some quality time with Shanna, Evans also encountered The Avengers co-star Jeremy Renner and they had a cute moment on the red carpet.
Evans is a presenter at the 2017 Oscars, so keep your eye out for the actor during the ceremony on Sunday night.