Chris Evans' Immigration Comments Are Incredibly Poignant In A Pointed Tweet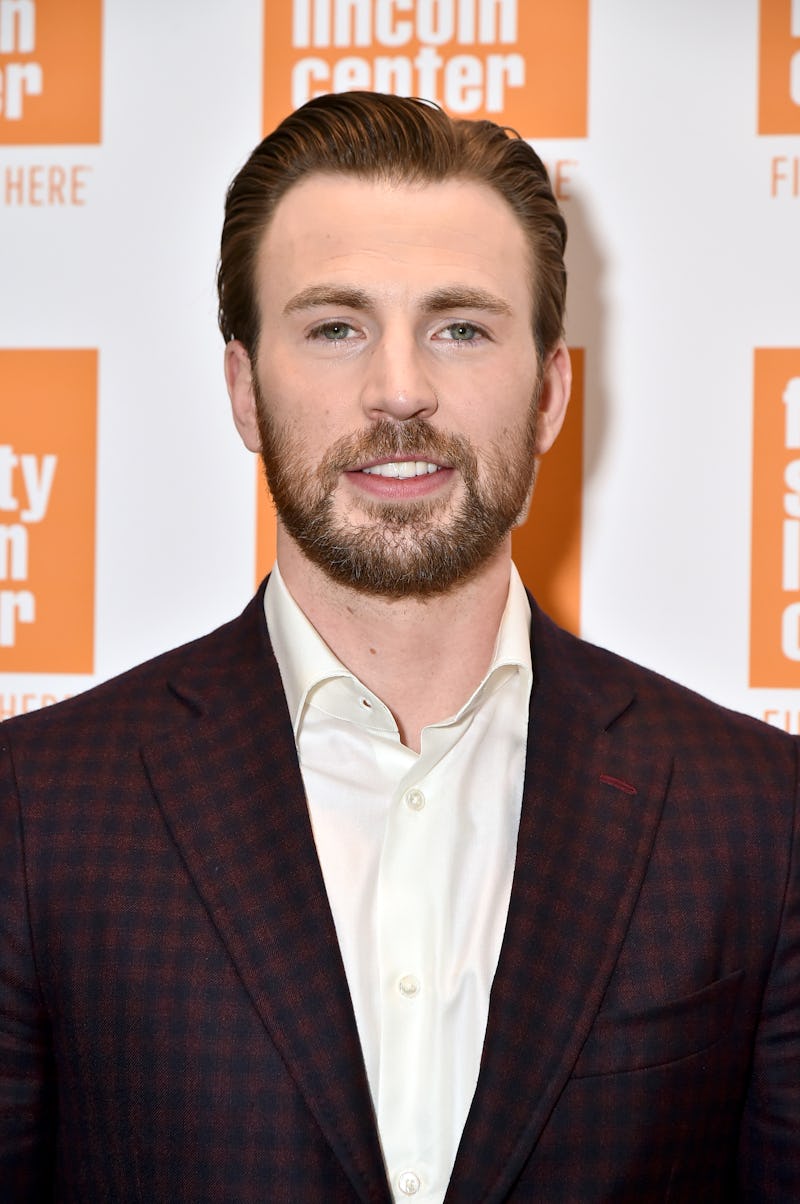 Theo Wargo/Getty Images Entertainment/Getty Images
Captain America's idea of the American Dream has "precious little to do with borders, boundaries, and ... blind hatred." Chris Evans' views on immigration, as expressed in a June 21 tweet, show the actor who plays the patriotic supersolider in Marvel's Avengers film franchise, espouses a similar viewpoint.
Responding to a June 20 Washington Post opinion piece "A blowtorch to the tinder': Stoking racial tensions is a feature of Trump's presidency," Evans tweeted:
"His effort to dehumanize immigrants is appallingly clear. He stokes fear and anger effectively pandering to the bigoted and uninformed. The entire GOP is complicit in this pernicious reincarnation of history's ugliest chapters. Their silence is deafening and will not be forgotten"
The actor's pointed commentary is a direct reference, of course, to President Donald Trump and his administration's polarizing "zero-tolerance" immigration policy that has dominated national headlines and conversations in recent days. Under the system, children of undocumented immigrants and asylum seekers have been separated from their parents, resulting in some seriously heart-wrenching images.
A longtime Trump critic, Evans has put his impassioned fight for his beliefs above his worry over a paycheck. "Look, I'm in a business where you've got to sell tickets," he told Esquire last March. "But, my God, I would not be able to look at myself in the mirror if I felt strongly about something and didn't speak up. I think it's about how you speak up. We're allowed to disagree. If I state my case and people don't want to go see my movies as a result, I'm okay with that."
Even so, he's careful to toe the line between anger and compassion. "Not everyone who voted for Trump is going to be some horrible bigot," the actor told the magazine. "There are a lot of people in that middle; those are the people you can't lose your credibility with. If you're trying to change minds, by spewing too much rhetoric you can easily become white noise."
The Boston native, who supported Hillary Clinton in the 2016 presidential election, expressed his views prior to the current administration taking control of the White House. Following an October presidential debate, he tweeted that Clinton displayed "everything I expect out of the POTUS," while Trump "displayed everything I expect out of a 5th grader."
Last August, he also called Trump a "reckless moron" on Twitter — AKA the President's preferred medium for public feuding — after White House Press Secretary Sarah Huckabee Sanders claimed Trump was "making a joke" when he suggested police should abuse suspects during their arrests. "Do you have any idea what you're encouraging?" Evans continued in the tweet. "You think a 'joke' makes it ok?? ZERO societal awareness and understanding."
According to the Boston Globe, the actor lauded the commitment of his uncle, Democratic United States Congressman for Massachusetts's 7th congressional district, Michael Capuano, to blocking Trump's "conservative agenda" at a May 24 fundraiser. Congressman Capuano, who's currently seeking re-election, later thanked Evans and shared a picture from the event on Twitter.
Of course, the Avengers: Infinity War actor is one of many Hollywood stars speaking out against Trump's immigration policy, which many perceive to be a grievous injustice. Nicki Minaj, Anne Hathaway, Katie Holmes, Common, Sara Bareilles, Kumail Nanjiani, Kristen Bell, Lin-Manuel Miranda, and Jessica Chastain, and a host of others joined Evans in raising their voices on social media.
Several celebrities have also put their money where their mouths are. For example, John Legend and Chrissy Teigen helped raise more than $1 million for the American Civil Liberties Union (on Trump's 72nd birthday, no less). Meanwhile, George and Amal Clooney donated $100,000 to the Young Center for Immigrant Children's Rights, telling The Hollywood Reporter, "At some point in the future our children will ask us: 'Is it true, did our country really take babies from their parents and put them in detention centers?' And when we answer yes, they'll ask us what we did about it."
Whether you agree or disagree with the current hot-button immigration issue, there's no denying that Evans fights for what he believes is right even when he's not carrying a shield and wearing a mask.