Chris Soules Has Deleted His Instagram Post-Arrest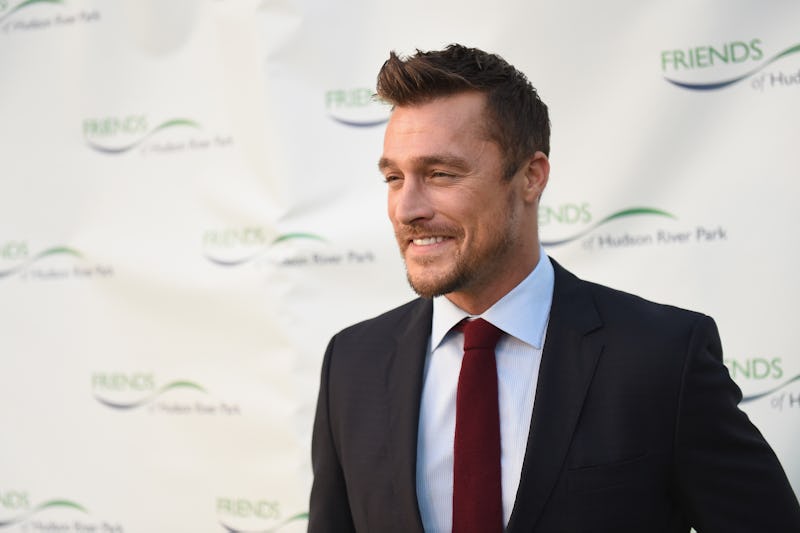 Nicholas Hunt/Getty Images Entertainment/Getty Images
Following his arrest early Tuesday monring, Chris Soules has deleted his Instagram. The former Bachelor was arrested after allegedly leaving the scene of a fatal car accident that occurred on Monday evening. According to the Buchanan County, Iowa Sheriff's Department, Soules allegedly rear-ended a tractor, which resulted in the death of the tractor's driver. Soules' lawyers released a statement to Just Jared, which reads,
Chris Soules was involved in an accident Monday evening (April 24) in a rural part of Iowa near his home. He was devastated to learn that Kenneth Mosher, the other person in the accident, passed away. His thoughts and prayers and with Mr. Mosher's family.
UPDATE: A rep for Soules released the following statement to Bustle on May 3: "Neither Mr. Soules nor his legal counsel will be responding to the numerous tabloid style articles and journalists who have been reporting false and misleading stories by citing 'unnamed sources.' Rather, they will be focusing on presenting the truth, which will reveal how inaccurate and unfair so many of these news accounts have been. We are confident that the fair-minded citizens of Iowa will do what they've always done – reserve judgment until all of the accurate information is properly presented."
EARLIER: Soules was released from custody after posting his $10,000 bail, and newly released audio of a 9-11 call shows that Soules contacted emergency services before allegedly leaving the scene. Bustle reached out to Soules' lawyers regarding the audio and his Instagram account, but did not receive a response at the time of publication.
But now, there's the matter of his social media, too. Although Soules' official Facebook and Twitter pages remain online, with posts from as recently as Easter, his Instagram has been taken down. Previously, he'd posted photos of his life since wrapping The Bachelor in 2015 under the handle @souleschris, but that page now leads only to an error message. Without a statement from Soules himself, there's no way of knowing why exactly he took down this social media page or if the others will follow.