Chris Soules' Motion To Dismiss Has Been Denied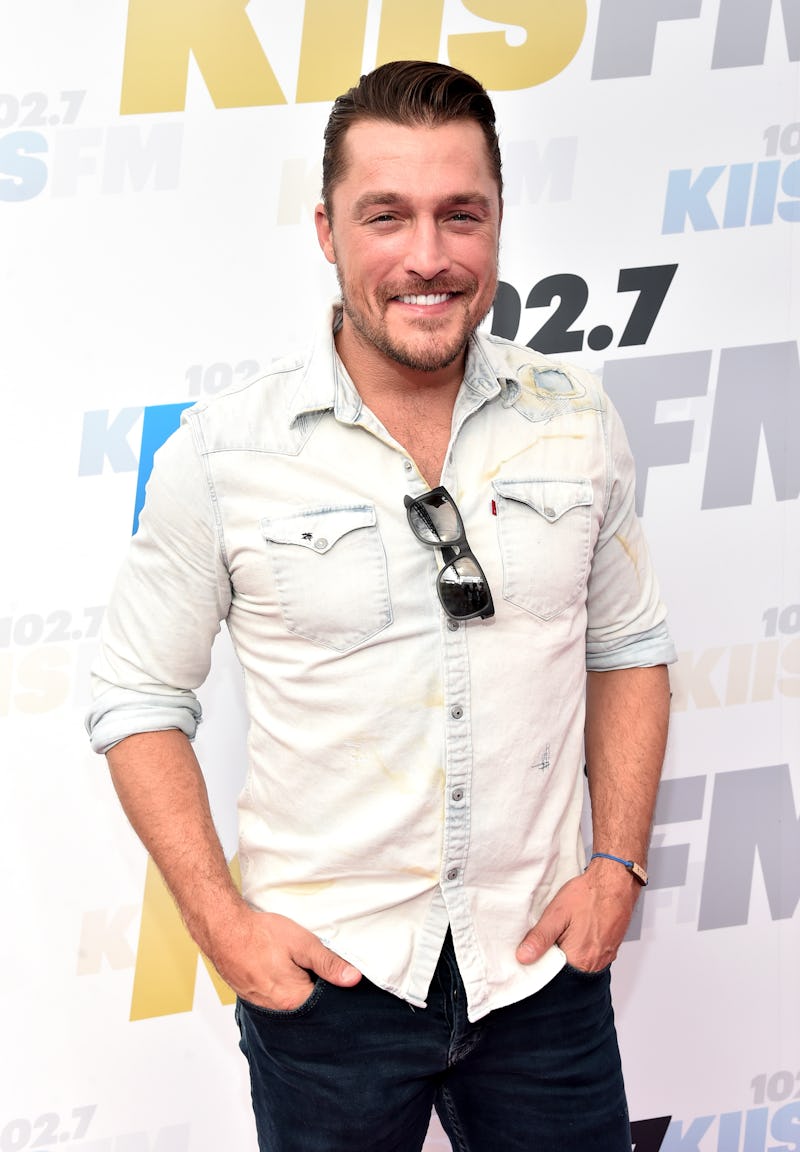 Alberto E. Rodriguez/Getty Images Entertainment/Getty Images
Almost a month after Chris Soules was arrested for allegedly leaving the scene of a fatal accident that killed 66-year-old Kenneth Mosher, his case is continuing to move forward. According to court documents obtained by Us Weekly, Soules' lawyers' motion to dismiss the charge against him has been denied by a judge, who stated that the court has determined it is "procedurally moot."
Soules' lawyers filed the motion earlier this month on the basis that he notified 911 and allegedly waited for first responders to arrive before he left the scene. But now that the judge has denied the motion to dismiss, the proceedings will continue as scheduled. The Bachelor star has been formally charged with an alleged Hit and Run, Resulting in Death, which is a felony, and his arraignment is scheduled for May 23.
As Iowa news channel KCRG reports, the judge granted the defense's request to preserve all evidence in the criminal case against Soules.
After his arrest, Soules' lawyers released a statement to Just Jared claiming that "Soules acted reasonably and did everything in his power to provide aid to Mr. Mosher."
According to a press release from the Buchanan County Sheriff's Department, Soules was arrested at his home on April 24 and was released on a $10,000 bond the following day.
His lawyers' statement reads as follows:
Chris Soules has retained attorneys Alfredo Parrish, Brandon Brown, and Gina Messamer of the Des Moines, Iowa law firm Parrish Kruidenier to represent him. Brown recognized the heightened level of interest because of Soules' celebrity status, but asked that members of the public do not prejudge this case based on media coverage. Soules' 911 call, released yesterday, proved that the initial knee-jerk coverage of this accident was incorrect.
While initial reports suggested Soules fled the scene, the 911 call confirms that Soules in fact was the one who contacted law enforcement immediately. During the call, he clearly identified himself and explained his role in the terrible accident. Soules attempted to resuscitate Mr. Mosher and remained on the scene with him until emergency medical personnel arrived. Soules' attorneys are exploring the possibility of a gag order to prevent further misinformation from prejudicing Soules' right to a fair trial.
Soules' legal team is working to gather all of the evidence and review the facts of this tragic collision. They have already filed a demand asking law enforcement to preserve possible evidence and anticipate filing additional motions next week. His attorneys are confident that once all the evidence is made public, it will show Soules acted reasonably and did everything in his power to provide aid to Mr. Mosher.
Due to the nature of the pending charges, neither Soules nor his counsel will be making any statements at this time. Soules and his family request that their privacy and the privacy of Mr. Mosher's family is respected. Everyone in this close-knit farming community is mourning Mr. Mosher's passing. Soules offers his sincere condolences to the Mosher family.
Soules' rep also released the following statement to Bustle on May 3:
Neither Mr. Soules nor his legal counsel will be responding to the numerous tabloid style articles and journalists who have been reporting false and misleading stories by citing "unnamed sources." Rather, they will be focusing on presenting the truth, which will reveal how inaccurate and unfair so many of these news accounts have been. We are confident that the fair-minded citizens of Iowa will do what they've always done – reserve judgment until all of the accurate information is properly presented.