BECCA & Chrissy Teigen Are Teaming Up For Something Great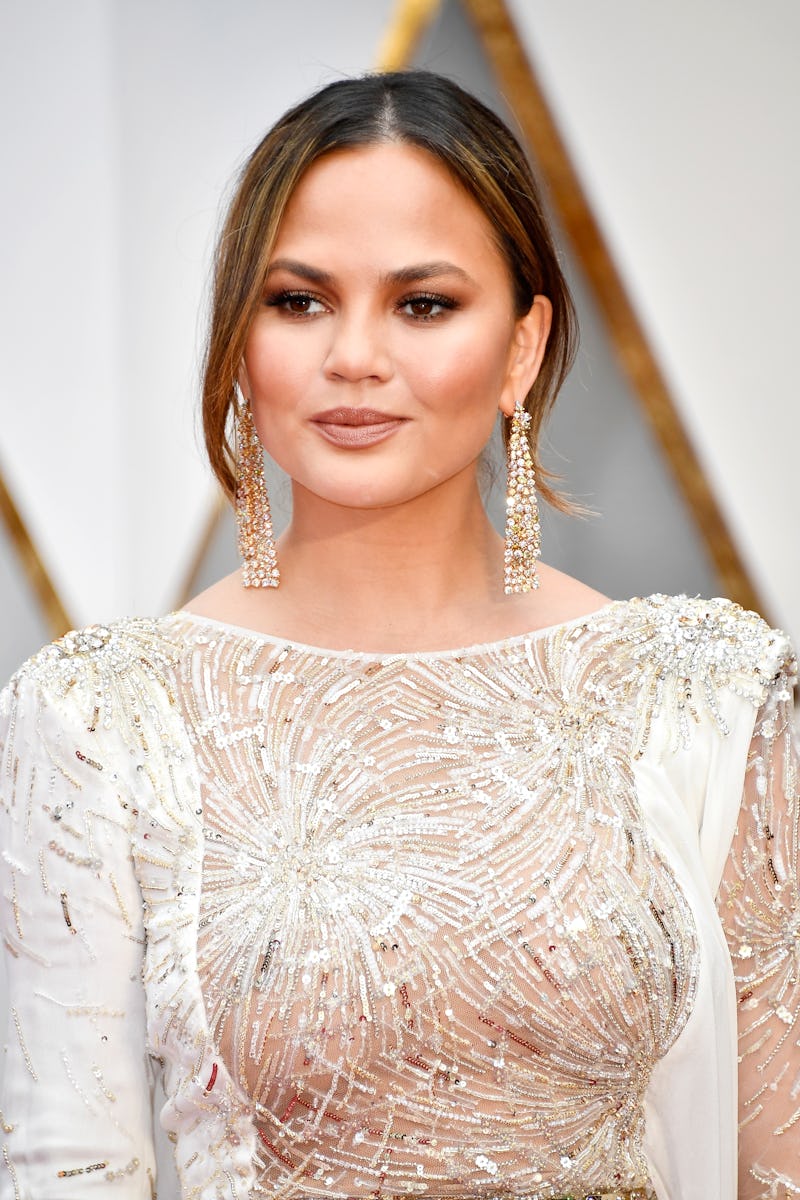 Frazer Harrison/Getty Images Entertainment/Getty Images
Celebrity and makeup mash-ups are basically my favorite thing, but the news of the upcoming BECCA launch has me even more excited than usual. Chrissy Teigen and BECCA Cosmetics are collaborating, and fans (like me) couldn't be more here for the idea.
Not only is Teigen known for posting body positive messages on social media, but she's also all about keeping it real when it comes to red carpet style. She's all glammed up one minute, and eating pasta in bed the next, which is precisely why she is my spirit animal! Now that she's taking her makeup knowledge and self-loving attitude and creating a product for the beauty market — there's no way anyone would want to skip out on whatever it is she and BECCA are cooking up!
Teigen and the brand announced their collaboration on Instagram, but neither are giving away very many details. According to BECCA's post, you can stay tuned to their Instagram and Snapchat for more information. Teigen did say that she's been a fan of the brand's highlighters for quite some time, however. Could this be a clue? Is a BECCA X Chrissy Teigen glow-giver in our future? Only time will tell. But, I'll say here and now — I'll buy anything these two release!
I already know Teigen's an excellent chef — because yes, I own her cookbook — and I'm sure she'll be just as amazing in the BECCA beauty kitchen.
Whatever this powder-y product is, I want it!
People are more than ready to throw some money towards this collab.
This is the best news, well, since ever.
A toast is in order, I do believe!
Folks are prepared to be blinded by the BECCA X Chrissy Teigen light.
If they are in fact coming out with a highlight, be ready to drench yourself in it!
Fans already have the name for an illuminator in mind. How about they call it "Luna?" Brilliant idea!
BECCA's known for their incredible shimmering products, so it's no wonder fans would be stoked to see Teigen create her own version.
Stay tuned for information about when this collaboration will be released and what it will entail (not that it matters!). This is bound to be the collaboration of a lifetime, and you won't want to miss out on what BECCA X Chrissy Teigen have to offer!