Baby Luna Is The Best At Traveling With Chrissy Teigen & John Legend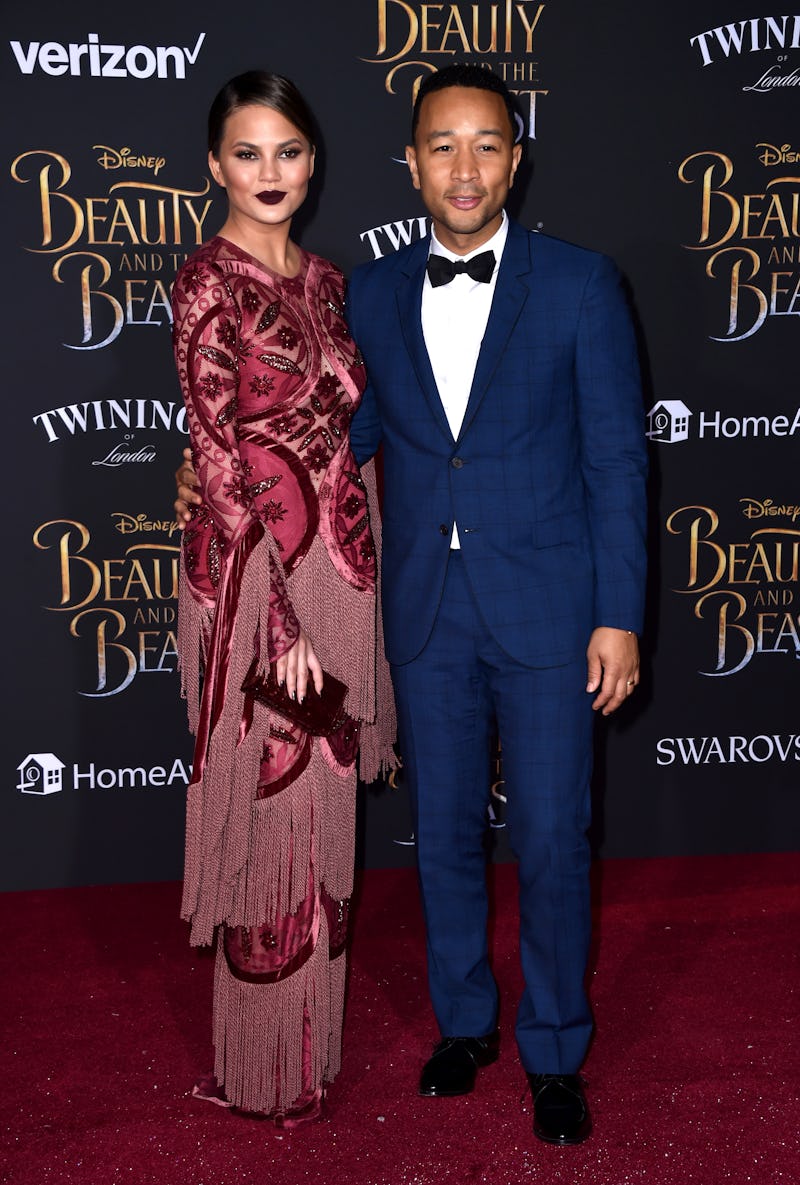 Frazer Harrison/Getty Images Entertainment/Getty Images
Chrissy Teigen and John Legend's daughter Luna is not even a year old yet and she's already quite accomplished. Earlier this year, Teigen awarded Luna her Oscar for Baby of the Year (adorable) and the little one even took a ride in a private jet (so cute). And now there's a new, precious addition to that list: Teigen and Legend's daughter Luna traveled to Morocco with her parents during the weekend, according to E! News and social media posts by Teigen. The young one already looks like such an adorable, yet experienced globetrotter.
Teigen, Legend, and Luna visited the city of Marrakesh during the weekend. According to E! News and Instagram posts from Teigen and Legend, Luna truly lived it up as she visited the African city for the first time: she wore a stylish pashima with mom, went to a dried fruit stall at a market, did some light reading, and posed for Snapchats with mom and dad. The doting parents even had a chance to get all dressed up for a night, according to Teigen's Instagram photos. Baby Luna didn't look like she had any travel anxiety — after all, this isn't her first trip outside of the United States. Last summer, Teigen and Legend took their daughter to Italy, in which Luna made her first visit to the Lake Como house from Legend's "All Of Me" video. Aww.
Here's Baby Luna spending some time with her mom at the dried fruit stand, but clearly the little one has her eyes on something else at the market. Just like a world traveler, Baby Luna seems to want to move on and efficiently explore the rest of this city.
Later, Legend snapped her daughter doing some "light vacation reading," according to the caption. She's probably researching all the places she wants to see.
Little Luna also made time to take a selfie with her dad as they sported some awesome patterned shirts.
And of course, Teigen and Legend looked totally dapper together for their night out.
Teigen and Legend previously visited Morocco to celebrate his birthday in late 2015, while Teigen was pregnant with Luna, who was born last year. So this family vacation to Morocco brought this family full circle and now the proud parents can enjoy the country with their baby daughter. Aww.