Chrissy Teigen Gave Luna The Oscar She Deserves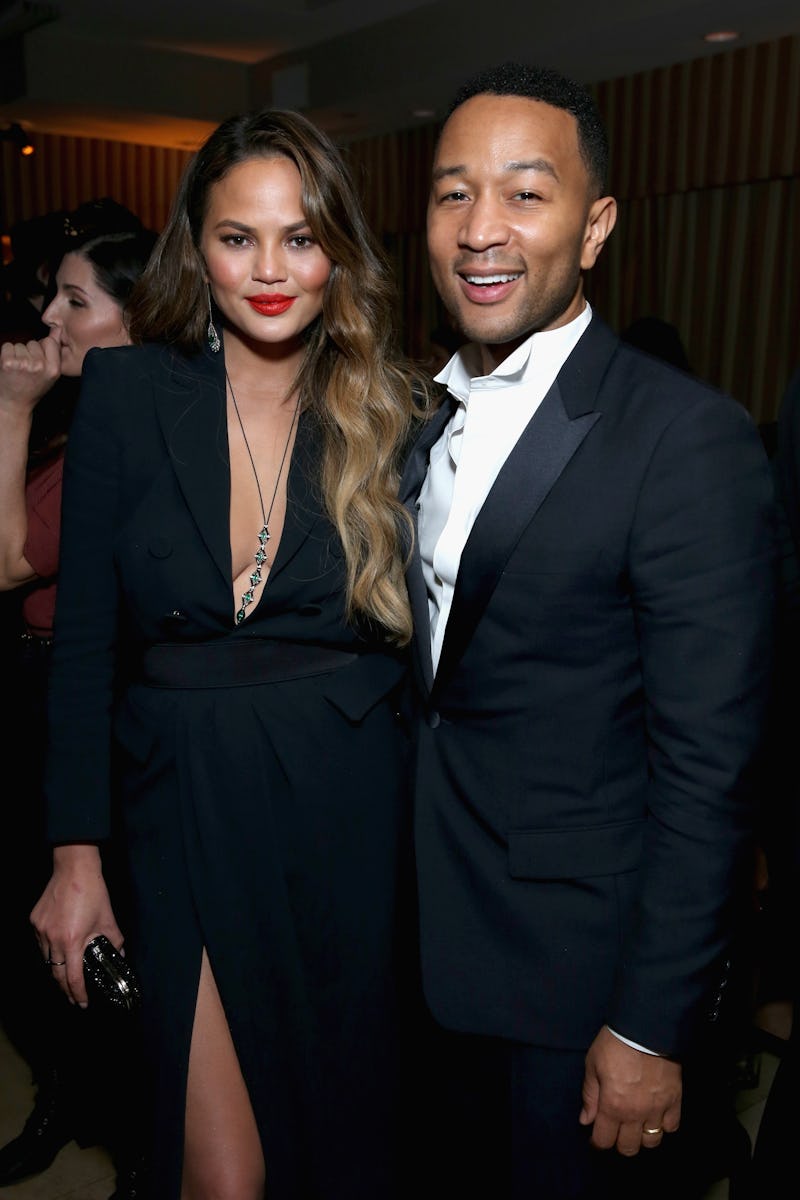 Phillip Faraone/Getty Images Entertainment/Getty Images
Oscar night is just getting started, but the first winner of the evening has already been crowned. As usual, the amazing Chrissy Teigen is owning social media with her flawless sense of humor. Using her husband John Legend's 2015 Oscar for Best Original Song "Glory," from the movie Selma, as a prop, Teigen took to Twitter to award her daughter Luna with the Oscar for Best Baby. It's hard to find much to agree about in the world these days, but I will go on record saying Luna deserves that Best Baby Oscar. (Seriously, have you seen her work this year?)
However, Luna was not the first recipient of a Teigen approved Oscar. She also handed one over to her pups Pippa and Penny for Best Fight. They were so honored they stopped wrestling long enough to offer their mom a precious double stare in lieu of an acceptance speech.
Both videos are worthy ways of kicking off what could be another big night for Legend. After taking home the trophy for Best Original Song in 2015, Legend is returning to the Oscar stage to perform both of La La Land's Best Original Song nominees. The buzzy film has been racking up awards all season long, and while Legend is not directly nominated this year, he did star in the film as a musician named Keith.
Seeing Teigen kickoff the Oscar festivities with some good old-fashioned, lighthearted fun is the absolute best way to start the night. Her fun tweets might even lighten the mood for Legend if he's experiencing any pre-performance jitters — although, he is a seasoned Oscar performer at this point. Meanwhile, Teigen's fans get to bask in the wonderfulness of Luna and the Teigen-Legend family dogs.
This is a situation where everyone wins, but especially Teigen and little Luna.
As usual, Luna managed to steal the show without saying a word. Luna is all decked out for Oscar night thanks to her onesie covered in golden stars. I suspect she will also be named best dressed before the ceremony is over, giving her all the bragging rights as the most awarded member of the family. When you're as awesome as Luna, you know you don't need to bother with the formality of acceptance speeches to be considered a winner.
Still, I think Luna would agree her Oscar-award winning dad and New York Times bestseller list rocking mom are pretty amazing too though.