Chrissy Teigen Jokes About Missing The Oscars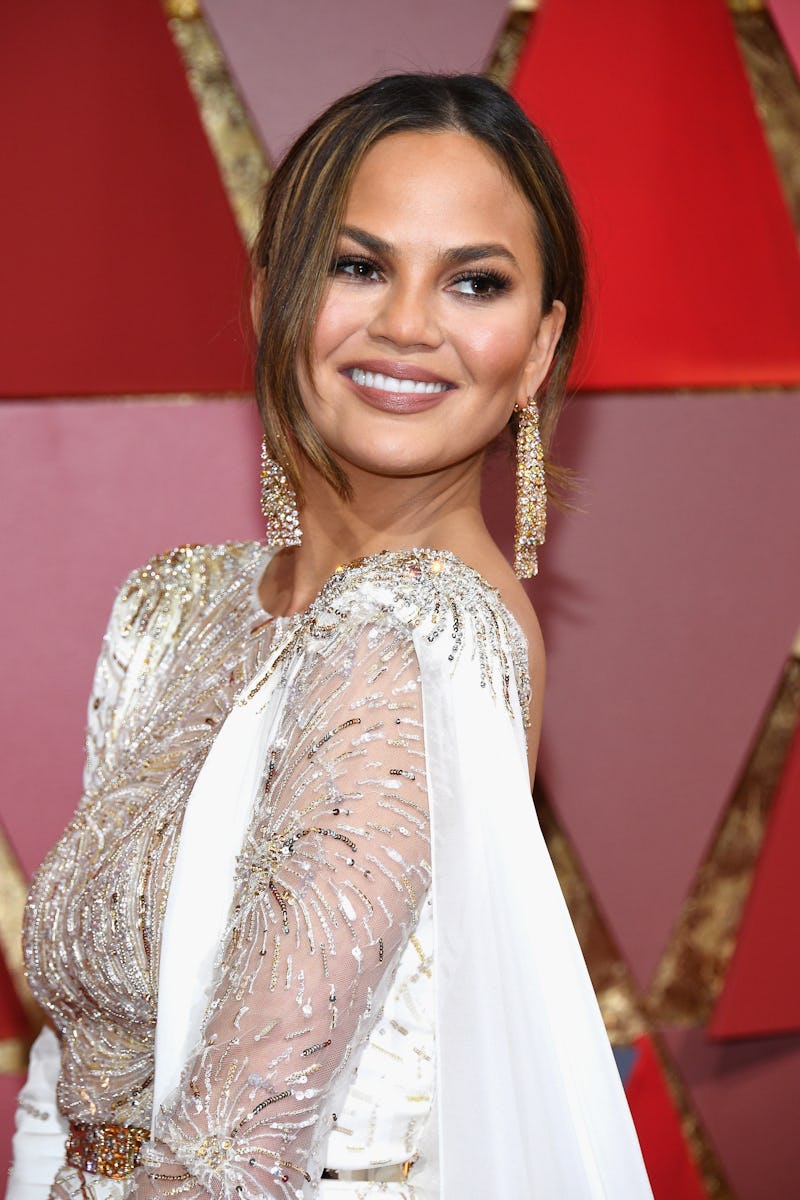 Kevork Djansezian/Getty Images Entertainment/Getty Images
Good morning! Are you also waking up this fine Monday and immediately trying to figure out everything you can about what is now (of course) being called #Envelopegate? If so, there's a good chance you're coming across quite a few jokes in addition to more serious news about just how that envelope made it into Warren Beatty's hands. One person getting in on the joking is Chrissy Teigen, whose tweet about missing the Oscars controversy is pretty much perfect.
Obviously, Teigen actually knows what's going on — how could you not? — but she's at once poking fun at the entire Best Picture situation and the photos of her dozing off during the ceremony. If you haven't seen, Teigen apparently took a quick nap on husband John Legend's shoulder at some point towards the end of the show and there is plenty of photo — and gif! — evidence.
The fact that she was uncharacteristically quiet on social media during the show paired with it being ~a thing~ that she was napping paired with everyone waking up this morning to talk about the Oscars and the infamous envelopes once more makes this a really excellently timed joke. Well done, Chrissy!
And here's some evidence of the napping:
Now, I do have to keep things in perspective. When it comes to Chrissy tweets, "John when you tell him he looks like Arthur" is still in the number one spot.